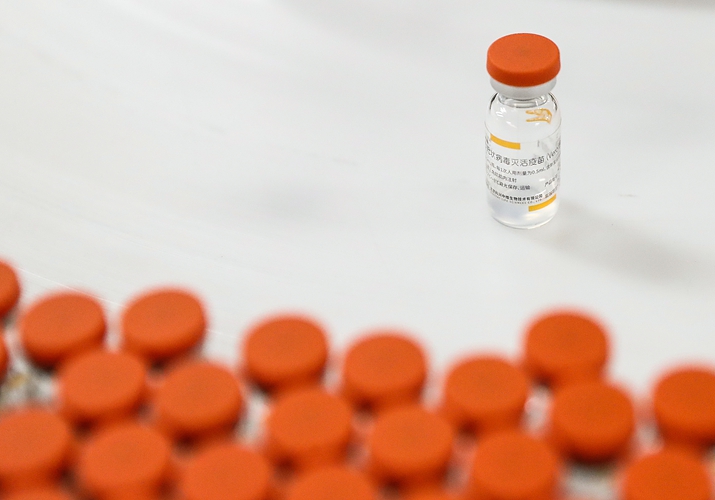 COVID-19 vaccines developed by Sinovac Biotech on January 6 (XINHUA)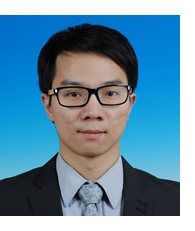 "Do a Google news search for 'vaccine diplomacy': All the top results are about China. Do a Google news search for 'vaccine solidarity': None of the top results are about China."
This is what Carlos Martinez, a London-based social commentator, wrote when he retweeted a report by the Guardian newspaper that had "vaccine diplomacy" in the headline.
Some Western politicians and media accuse China of leveraging the vaccine to expand its political influence. The use of "vaccine diplomacy," an originally apolitical phrase but distorted into influence peddling recently, insinuates that China is somehow responsible for the novel coronavirus disease (COVID-19) outbreak, although China suffered the first blow and is the first victim.
Vaccine diplomacy was originally coined by Dr. Peter Hotez, an American vaccine scientist, in his 2014 paper Vaccine Diplomacy: Historical Perspectives and Future Direc-tions. Dr. Hotez reviewed the history of international cooperation for the purposes of infection control and modern global health diplomacy. He described vaccine diplomacy as referring to "almost any aspect of global health diplomacy that relies on the use or delivery of vaccines and encompasses the important work of the GAVI Alliance."
The GAVI Alliance is the global health partnership of public and private sector organizations to ensure healthy markets for vaccines and related products.
Ironically, when the COVID-19 pandemic was at its peak last year and the alliance held a meeting for its members to make funding commitments, the U.S. was conspicuous by its absence. Mounting international pressure subsequently forced the world's only super power to pledge $4 billion to help lower-income economies.
Dr. Hotez also mentioned another term, "vaccine science diplomacy," defining it as "joint development of life-saving vaccines and related technologies." China shared critical information about the virus, the genome sequence, as early as January 2020 with the rest of the world.
Stephen Hoge, President of biotech company Moderna, which has developed a COVID-19 vaccine with the U.S. National Institute of Allergy and Infectious Diseases, acknowledged Chinese scientists' contribution to vaccine development, saying in a video interview by Time magazine in February 2020, "The first thing [developing a vaccine] that has to happen is somebody has to get their hands on the virus, sequence it and share that with the world, and the Chinese Government did that less than a month ago now." But his statement has not been picked up by any other Western news outlet.
China has pledged that when it develops a COVID-19 vaccine, it will be made available as a global public good. This will be China's contribution to ensuring vaccine accessibility and affordability in developing countries, Chinese President Xi Jinping said at the opening of the 73rd Session of the World Health Assembly on May 18, 2020.
"We honor our word and are fulfilling our commitment with concrete actions," Chinese Foreign Ministry spokesperson Wang Wenbin said on December 15, 2020. "The Chinese Government has been supporting cooperation between Chinese companies and other countries in vaccine research and development. At the multilateral level, China is in close communication and cooperation with WHO and GAVI, the vaccine alliance. We have joined COVAX as well as Access to COVID-19 Tools (ACT) Accelerator initiative."
Both COVAX and ACT aim at developing and providing life-saving resources to battle COVID-19 by bringing together governments, pharmaceutical companies and the society.
While China is ready to share the vaccine with others, "The U.S., Britain, Canada and others are hedging their bets, reserving doses [of vaccines] that far outnumber their populations, as many poorer nations struggle to secure enough," according to a New York Times report on December 15. Yet China is the one being accused of taking advantage of the pandemic to expand its political influence.
To malign this when the malingers themselves fall short of addressing the needs of others may perhaps be called vaccine hostility, taking a leaf from the West's own book.
Copyedited by Sudeshna Sarkar
Comments to zhaowei@bjreview.com