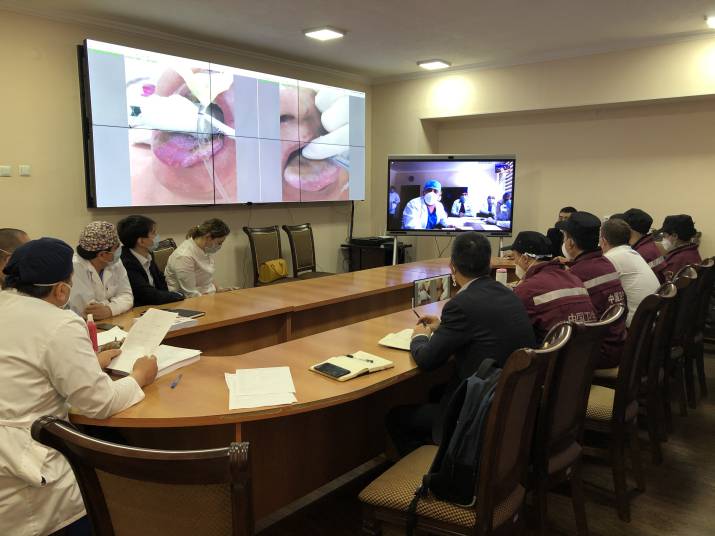 Chinese medical experts treat patients remotely with Uzbek doctors at a hospital in Tashkent, Uzbekistan, on April 19, 2020 (XINHUA)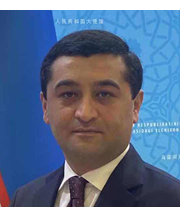 The deepening cooperation between Uzbekistan and China in trade, investment, energy and transportation gives us optimism and confidence about the future of the 29-year-old bilateral relationship. Despite the COVID-19 pandemic, the two countries have not only strengthened their comprehensive strategic partnership, but also identified new facets of practical interaction.
Political dialogue
A key factor in this is the ongoing political dialogue at the highest level. President Shavkat Mirziyoyev and Chinese President Xi Jinping agreed on cooperation in the fight against COVID-19 and intensifying collaboration in trade and investment in their phone conversation on May 7, 2020.
They said the mutual support and humanitarian assistance provided to each other during the most difficult period of the pandemic were evidence of the strengthening partnership based on the principles of friendship, mutual respect and trust.
At the annual Shanghai Cooperation Organization (SCO) summit held virtually in November 2020, Uzbek and Chinese leaders confirmed the proximity or similarity of their countries' positions on the challenges of ensuring security and sustainable development in the vast SCO space.
The Uzbek president had paid his first state visit to China in May 2017, and the two leaders identified priority areas of cooperation for the coming years. New points for strengthening cooperation were identified in their meeting on the sidelines of the Second Belt and Road Forum for International Cooperation in Beijing in 2019.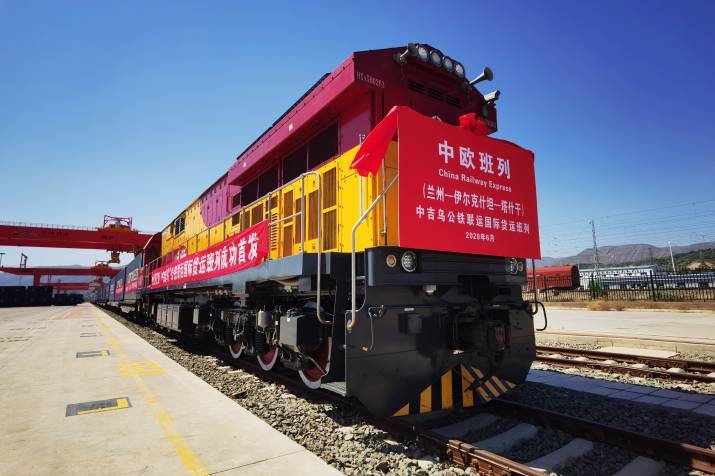 The first China-Kyrgyzstan-Uzbekistan freight train departs from Lanzhou, Gansu Province in northwest China, on June 5, 2020 (XINHUA)
Economic foundation
Thanks to the joint efforts, the impact of the pandemic on bilateral cooperation was mitigated to the greatest extent possible in 2020.
Though there was a slight decrease in bilateral trade due to COVID-19 that year, over the past three years, China has remained Uzbekistan's largest trading partner. Before the pandemic, bilateral trade increased by an average of 30-40 percent annually.
China also remains Uzbekistan's largest export market. According to official statistics, in 2020, China's share in Uzbek foreign trade was 12.8 percent.
There is a qualitative change in the structure of the trade turnover. Primarily, this is due to an increase in the volume and items of Uzbek finished products and agricultural goods supplied to the Chinese market.
Also, cooperation in investment and modern technologies, designed to accelerate technological modernization and diversification of the Uzbek economy as well as increase its export potential, is becoming intensive. Chinese investment in Uzbekistan has grown annually between 40 and 50 percent.
Today, Chinese direct investment is present in several sectors, including oil and gas, chemicals, construction materials, pharmaceuticals, agriculture, and light industry.
Uzbekistan and China have huge potential for cooperation in investment and advanced technologies. In his address to parliament in December 2020, President Mirziyoyev set a target of attracting $23 billion in foreign investment by 2021.
Over 200 large industrial and infrastructure facilities will be put into operation while new projects will be started for the production of textile, leather and footwear, food and pharmaceutical products. Also, new power plants have been planned in a number of regions.
Another key factor in the development of Uzbek-Chinese cooperation is Uzbekistan's economic liberalization policy. The national regulatory framework is being reformed to harmonize with international standards. Tariffs, fiscal regulations and export-import procedures are being improved and simplified, while green corridors with simplified customs rules and phytosanitary measures are being set up for the export of agricultural products.
Connectivity and transport
The pandemic has a major impact on the global economy and trade, disrupting production chains and trade links. At the opening of the Third China International Import Expo in November 2020, President Mirziyoyev said Uzbekistan highly appreciates President Xi's new strategic course aimed at ensuring stability in trade, eliminating trade barriers, and strengthening the connectivity of the economies of different countries.
Today, it is important to combine efforts to strengthen regional and interregional connectivity by forming a network of dry ports, logistics and wholesale distribution centers within the framework of the Belt and Road Initiative.
One result of the joint work was the opening of the China-Kyrgyzstan-Uzbekistan multimodal transportation corridor in 2017, running from Lanzhou, capital of Gansu Province in northwest China, to Uzbek capital Tashkent through Kyrgyzstan. In June 2020, container railway services started in the corridor, with the first train flagged off from Lanzhou.
As President Mirziyoyev stressed, initiatives to create new transport corridors connecting the railway systems of Central and South Asia are of great importance. The high-level international conference Central and South Asia: Regional Connectivity, Challenges and Opportunities will be held on July 15-16, 2021 in Tashkent with the initiative of the leader of Uzbekistan. Representatives of foreign governmental, expert and academic circles from more than 30 countries are expected to take part in this event.
Interregional cooperation is becoming a new driver for the Uzbek-Chinese partnership. From 2017 to early 2020, the leaders of all 14 regions of Uzbekistan visited various provinces and major cities in China.
A number of bilateral agreements were signed for more than 150 joint projects. Work or preparatory measures are underway on many of them, especially to set up enterprises for export-oriented finished products.
Agreements have also been reached on cooperation in education and training professionals in demand for socio-economic development. The field include smart agriculture and technologies, seed production and water management.
New areas
New challenges require new solutions. China's successful experience in the fight against COVID-19 has created conditions for fruitful cooperation in this area.
President Mirziyoyev has said special attention will be paid to healthcare. Continuing the fight against COVID-19 will remain among Uzbekistan's most important tasks in the year.The digitalization of medical services will be expanded, including remote services and the introduction of online work in polyclinics and hospitals. President Mirziyoyev proposed to develop cooperation with China in telemedicine in November 2020, including training doctors in telemedical treatment of a wide range of diseases, as well as exchange of experience.
Another new area of cooperation is poverty reduction. China has achieved its poverty reduction goal and absolute and regional poverty has been eliminated.
The main goal of Uzbekistan's economic reforms in 2021 will be to reduce poverty and increase people's wellbeing. Comprehensive approaches and new methods will be introduced, including social security, education and health, access to clean drinking water, energy resources and road infrastructure.
The author is the Uzbek ambassador to China
Copyedited by Sudeshna Sarkar
Comments to yanwei@bjreview.com