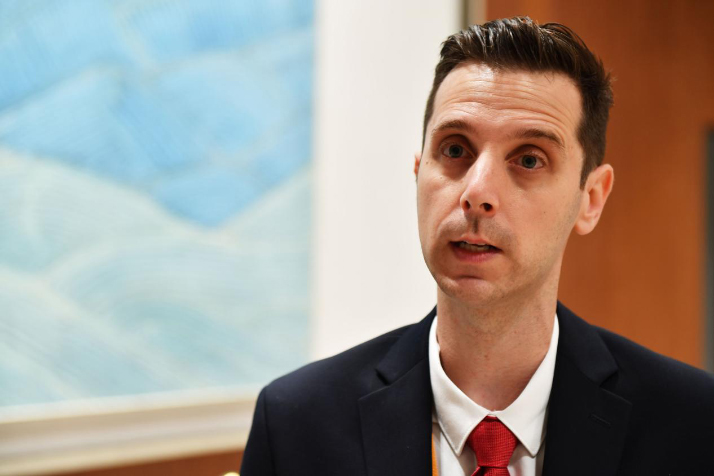 Matthew Margulies, Vice President of China Operations for the U.S.-China Business Council (WEI YAO)
China was one of the first economies to make a great economic recovery from the COVID-19 backlash, and this has been greatly felt by U.S. companies operating in the country, Matthew Margulies, Vice President of China Operations for the U.S.-China Business Council (USCBC), told Beijing Review on September 8.
"We have roughly more than 250 U.S. companies in our association. They've been operating in China for many years, and many of them are reporting quite successful performances," he said while attending the China Provinces-U.S. States Green and Low-Carbon Cooperation Seminar and Matchmaking on the sidelines of the China International Fair for Investment and Trade in Xiamen, Fujian Province.
Despite trade tensions between the two major economies and a still intense COVID-19 pandemic, data showed that U.S. exports to China grew by about 18 percent year on year to over $123 billion in 2020, while its exports to the rest of the world fell by 15 percent during the same period.
There are about 1,600 U.S. companies that set up operations in China in the past year. Margulies said that those U.S. enterprises continue to show upbeat expectations of the Chinese market. "[They] are still optimistic about the opportunities that exist here [in China]."
In 2020, China-U.S. two-way trade reached $580 billion and the bilateral trade now supports 2.6 million U.S. jobs.
Margulies said 95 percent of USCBC members in China have been profitable over the past year, and 64 percent even saw their revenue grow in the Chinese market.
Last year, China became the world's biggest recipient of foreign investment. Paid-in foreign direct investment (FDI) into the Chinese mainland surged 25.5 percent year on year to more than 672 billion yuan ($100 billion) in the first seven months of this year, according to the Ministry of Commerce.
The 2021 China Business Climate Survey Report released by the American Chamber of Commerce in China earlier this year showed that 61 percent of survey respondents view China as a priority investment destination and are confident that the Chinese Government will further open up its market to foreign investment.
(Reporting from Xiamen, Fujian Province)
Copyedited by Elsbeth van Paridon
Comments to mamm@bjreview.com