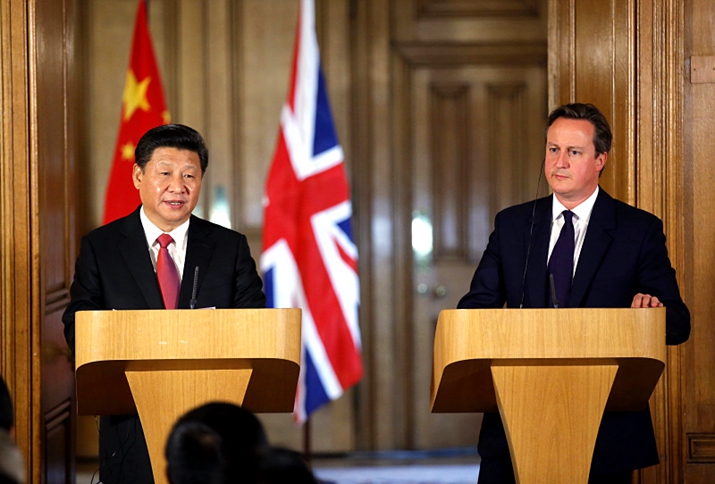 No. 1 Chinese President Xi Jinping paid a state visit to the UK
Chinese President Xi Jinping's state visit to Great Britain during October 19-23 turned out to be momentous.
This visit not only unveiled a "golden era" of Sino-British relations, but also raised the two countries' relationship to an unprecedented level. It also helped promote the relationship between China and Europe and the cooperation between Asia and Europe.
Highlights included financial cooperation, planned completion of joint Chinese and French funded nuclear power plants in the UK, and Britain's high quality reception. China later published 59 achievements that the two countries signed during Xi's visit, covering various aspects ranging from government cooperation, businesses, investment, finance and cultural exchange.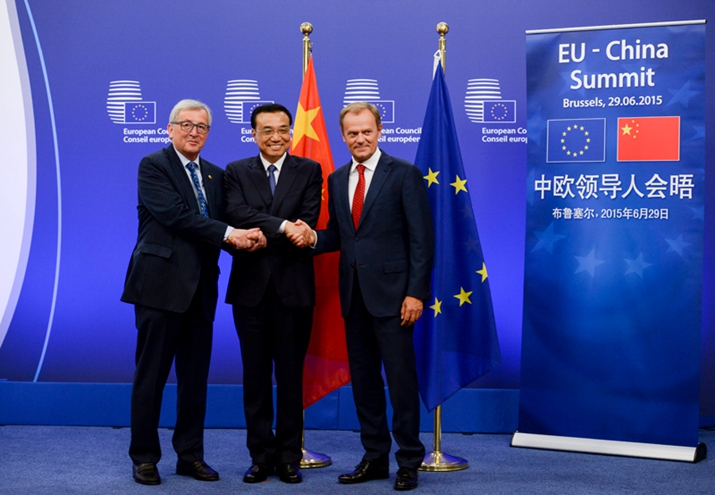 No. 2 The 17th China-EU leaders' meeting was held in Brussels
On June 29, Chinese Premier Li Keqiang met with the President of the European Council Donald Tusk and the President of the European Commission Jean-Claude Juncker and together presided over the 17th China-EU leaders' meeting at the European Council's headquarters in Brussels.
The summit was significant: It was Li's first meeting with new leadership of the EU, and also the climax of the 40th anniversary for both sides to celebrate forming diplomatic ties.
The leaders' meetings had a series of important and practical achievements. They issued joint statements about the meeting and about climate change, signed a number of cooperative documents in science and technology, intellectual property, regional policies and customs, and reached a consensus on a wide range of issues.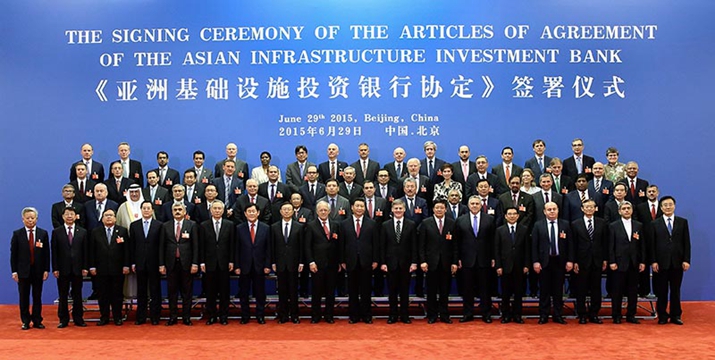 No.3 The UK became the first European country to join the AIIB
On March 12, the UK applied to become founding members of the Asian Infrastructure Investment Bank (AIIB).
Thus, it became the first developed country from the Group of Seven and the first major Western country to join the AIIB as a founding member.
Britain's decision has had a domino effect. After that, Germany, France, Italy and the hesitant Republic of Korea and Australia all followed Britain's lead and joined the AIIB. British Chancellor of the Exchequer George Osborne said joining the AIIB at the founding stage "will create an unrivalled opportunity for the UK and Asia to invest and grow together."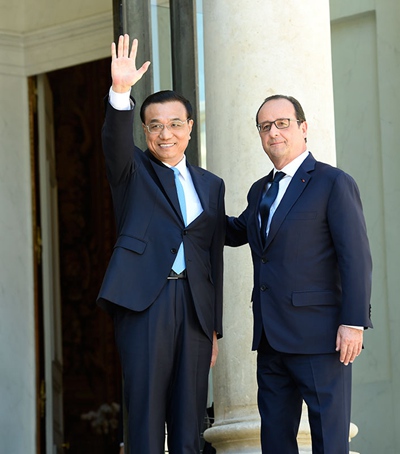 No. 4 China and France enhanced cooperation on climate change
To make sure the United Nations Climate Change Conference in Paris was a success at end of the year, China and France actively worked together.
In June, Chinese Premier Li Keqiang visited France and submitted China's Intended Nationally Determined Contributions (INDCs) to the Secretariat of United Nations Framework Convention on Climate Change. In November, French President Francois Hollande visited China before the Paris conference. The two countries issued a joint statement on climate change. China appreciated France's efforts and said it will work closely with the latter to encourage the success of the Paris conference and make a historic deal.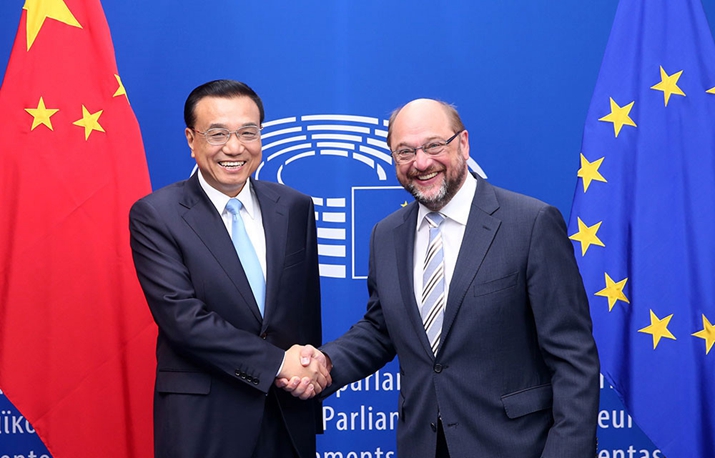 No. 5 The Belt and Road Initiative was aligned with EU's development strategy
The 17th China-EU leaders' meeting had an outstanding outcome.
The two sides decided to make the "Silk Road Economic Belt and 21st Century Maritime Silk Road Initiative" aligned with Europe's investment plan, and agreed to set up a China-Europe mutual investment fund. The two sides also agreed to enhance cooperation in infrastructure construction. They decided to establish a platform to strengthen information exchange, promote transportation by increasing connectivity and convenience, and integrate relevant initiatives and projects. They also planned to clarify the cooperative opportunities in respective policies and finance channels, which will create a good environment for China and Europe's sustainable and connected cross-border infrastructure.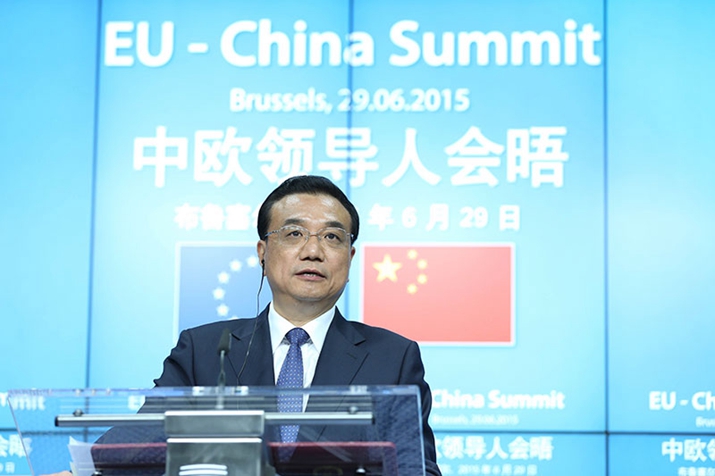 No. 6 China and Europe explore third-party markets
During Li Keqiang's state visit to France, the agreement to explore third-party markets attracted the world. Li said China will cooperate with France in the third-party market, which means combining China-made medium-end equipment and French-made high-end technological equipment to explore the third-party market in various developing countries with proper prices and excellent qualities.
According to the signed agreement, the two countries will work to explore African and Latin American markets and help boost the progress of those developing countries' industrialization and urbanization.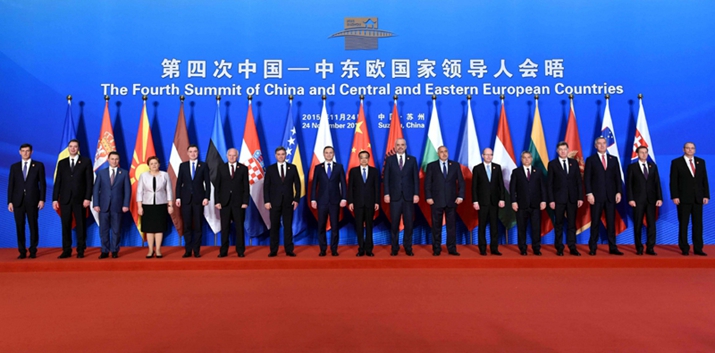 No. 7 China and Central and Eastern European (CEE) countries leaders' meeting held in China for the first time
During November 24-25, the 4th annual China, Central and Eastern European (CEE) countries leaders' meeting was held in Suzhou. This was the first time for the meeting to be held in China after it was previously held in Warsaw, Bucharest and Belgrade.
Chinese Premier Li Keqiang and leaders from 16 countries discussed how to enhance cooperation of communication, trade, investment, finance, agriculture quality inspection, and cultural exchange and then issued the plans and guideline for the next five years. On November 26, Chinese President Xi Jinping met with the leaders in Beijing and signed memos with five countries including Poland, Serbia, the Czech Republic, Bulgaria and Slovakia to promote development under the One Belt and One Road initiative.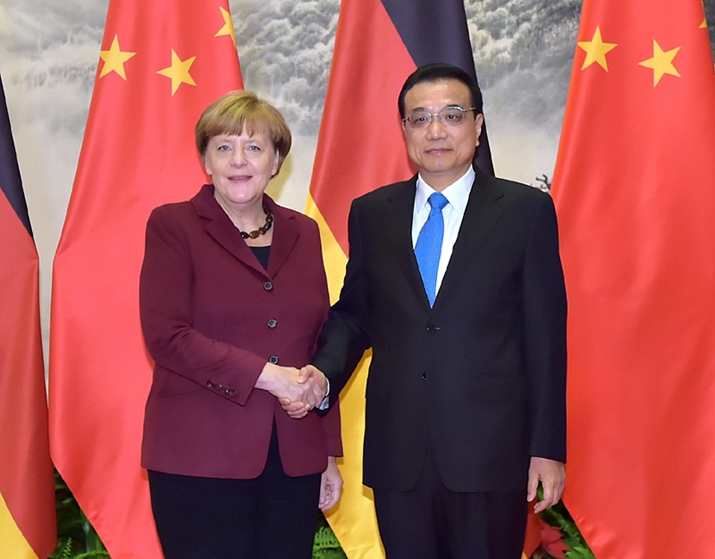 No. 8 German Chancellor Angela Merkel visited China for the eighth time
From October 29-30, German Chancellor Angela Merkel visited China for the eighth time since she took the office in November 2005. She visited China for the first time in June 2006 and has kept in close touch with Chinese leaders ever since. She has become the Western leader who visited China the most thus far. The two sides decided to dock their development strategies and reach a consensus on exploring cooperation opportunities in new rising industries and industrial capacity. Merkel also said Germany would actively participate in the One Belt and One Road initiative and the AIIB.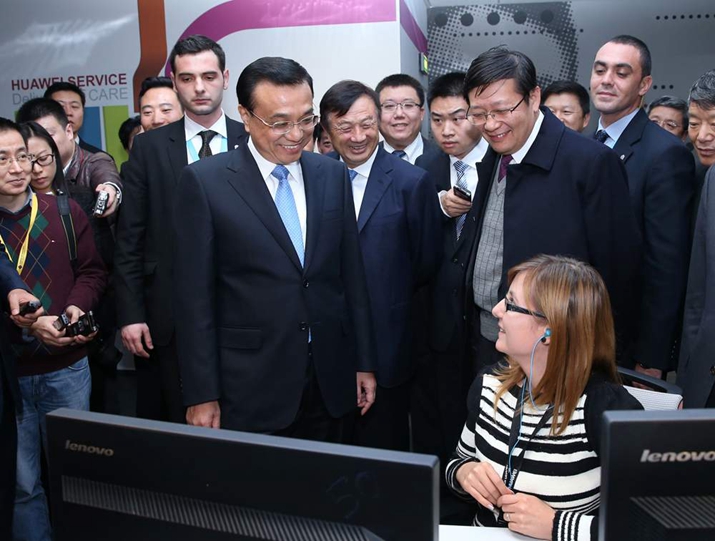 No. 9 China continues to increase investment in Europe
As China's investment in Europe has massively increased in recent years (in 2014, China's direct investment into the EU surpassed the amount of EU's direct investment into China), China and Europe's economic relationship structure has reached a status of balance.
According to China's Ministry of Commerce, since 2010, China's investment into the EU has continued to increase by more than $4.5 billion per year. In 2014, the investment amount was close to $10 billion. By the end of October, 2015, China's total investment into the EU was $60 billion. Private enterprises are the major investing party in Europe. Several big mergers and acquisition projects were made by China's private enterprises. The main investing approaches are merging, acquisition and cooperative shareholding.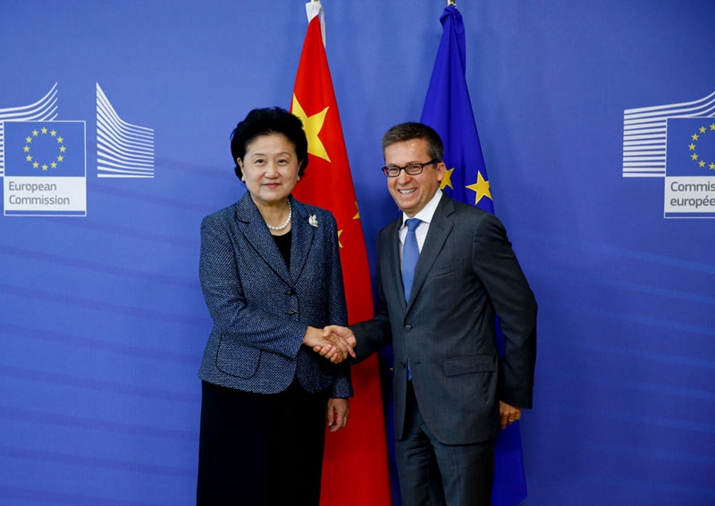 No. 10 China and Europe make new progress in cultural exchanges
From September 14 to 20, Vice Premier Liu Yandong went to the headquarter of the European Union and presided over the third meeting of the China-EU High-Level People-to-People Dialogue (HPPD) Mechanism with the European Commissioner for Education, Culture, Youth and Sport Tibor Navracsics. She then went to the UK to co-chair the China-Britain high-level cultural exchange mechanism with British Health Secretary Jeremy Hunt. They signed and issued joint statements and witnessed the signing of several agreements during the China-Europe and China-UK meetings to promote future cooperation with pragmatic efforts.
The author is the vice president of the China Institutes of Contemporary International Relations