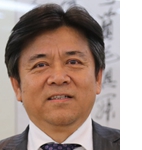 Prior to the BRICS Summit in Goa, India, this year, Chinese ambassador to Brazil Li Jinzhang contributed an article to Beijing Review stating his views on the BRICS mechanism and how the five members should grasp the opportunity for South-South cooperation for future development.
The BRICS countries, namely Brazil, Russia, India, China and South Africa, are far apart from each other geographically. They have different political systems, development patterns and cultures. But, as outstanding members of emerging economies, the BRICS represent a rising power in the world. Therefore, the five member countries are committed to strengthening their partnership and working together to achieve common development.
As Chinese President Xi Jinping once said, "The BRICS countries are like the five fingers of a hand--the length of each finger is different, but when they unite, they are a fist."
With their concerted efforts, the BRICS have transformed from a concept that was invented for economic and investment benefits into a multilayer mechanism. The BRICS play an important role in fostering global economic growth and promoting democracy in international relations.
The BRICS countries have agreed to carry out structural reforms, pursue innovation-driven development, economic transformation and industrial upgrades, and tap into mid- and long-term growth potential. They will also implement the economic partnership strategy reached by state leaders at the BRICS Ufa Summit in Russia in 2015, which aims to facilitate integration between each other on trade and investment, currency and finance, infrastructure connection and people-to-people exchanges. Furthermore, they will work to improve the management level and financing capacity of the New Development Bank (NDB) and promote the bank to finance the BRICS member states' development projects.
The BRICS will also urge developed countries to promote the governance structure reform of the International Monetary Fund and the World Bank as well as increase the representativeness of emerging markets and developing countries in those organizations. The association will safeguard the important status of multilateral trade institutions, work to open the world economy to all countries, enhance coordination on macro-economic policies, and prevent against collateral risks. The five countries will hasten the construction of the NDB mechanism and strengthen the cooperation between the NDB and other multilateral financial organizations.
In terms of international fairness and justice, BRICS are poised to safeguard the purpose and principles of the UN Charter, push forward the construction of a new type of international relations featuring mutually beneficial cooperation, and create a peaceful, stable, just and reasonable international order. Moreover, the five member countries will reinforce cooperation in areas of counter-terrorism, outer space, energy and cybersecurity within the BRICS framework, and promote international rules which can reflect each party's interests and concerns in a balanced manner.
In the field of common development, the BRICS will follow a path of sustainable development and focus on basic problems concerning poverty, health and education. It will also reinforce the South-South cooperation and help other developing countries, and will continue to act as a bridge in the North-South dialogue as well as lobby developed countries to provide more support.
China and Brazil have established a comprehensive strategic partnership through 42 years of diplomatic relations, continually expanding cooperation and tying their interest bonds and development strategies together. They have continually deepened their political trust in each other. Besides, the multilevel intergovernmental dialogue mechanism has strengthened over time, and both have collaborated in global affairs and regional matters in multilateral mechanisms such as the UN, G20 and BASIC quartet of Brazil, South Africa, India and China.
In the field of economy and trade, the two countries have been actively promoted all-round cooperation and quality upgrades. In 2015, when there was intensifying stress from the global economic downturn, the trade volume between China and Brazil reached $71.5 billion. Also, China's direct investment in Brazil exceeded $30 billion. Both countries have made efforts to explore their potential for cooperation.
As China and Brazil respectively represent the largest developing country in their hemispheres, both will collaborate with other BRICS members to play a more essential role in global governance and in creating a better institutional environment for the development of other countries.
Currently, world economic growth remains weak. The BRICS countries also face heavy pressure from the economic downturn. Global challenges increase day by day while the benefits of globalization decrease and institutional reforms on global governance are at a crossroads. Under these circumstances, the BRICS Goa Summit [in India in October] is believed to further consolidate the consensus reached by leaders [of the five members of the group] during the G20 Hangzhou Summit, enhancing coordination and cooperation, stimulating growth potential, working on mechanism construction and promoting the BRICS' cooperation.
We have reason to believe that the BRICS will enter a new stage of progress, attaining greater space for development.
Copyedited by Bryan Michael Galvan
Comments to liuyunyun@bjreview.com