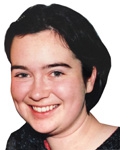 Oh, what a difference 15 years makes in global economics! When China became a member of the World Trade Organization in 2001, the expectations that the country would become an economic world leader were difficult to believe. Then, as now, China's challenges in elevating its massive population into a thriving middle class seemed insurmountable. Yet now, in 2016, China prepares to welcome the 20 largest economies to the city of Hangzhou for the G20 Summit in early September. It is now the third-largest shareholder in the International Monetary Fund and World Bank, and the Chinese economy is expected to surpass the United States in 2018 as the largest economy in the world.
As host to the G20, China now sits as an equal partner with all global powers in shaping the global economy. China has emerged as the champion of free trade as nationalism and protectionism proliferate throughout Europe and the United States.
The slogan for the G20 Summit is "Towards an Innovative, Invigorated, Interconnected and Inclusive World Economy" and delegates are expected to make proposals to improve financial management and increase the representation of emerging markets and developing countries. After the 2008 global financial crisis, world economic leaders have sought to optimize the capacity of the world economy to avoid risks and promote global trade and investment. The G20 accounts for two thirds of the world population, 85 percent of global GDP and 80 percent of international trade.
Yi Gang, Vice Governor of the People's Bank of China, said a working group has drawn up proposals to promote e-finance and internet-centered policies to offer inclusive finance to low-income groups. Wealth inequality is seen as a serious threat to sustainable growth, and Chinese leaders hope to offer structural solutions at the summit.
"As a G20 member, China's concepts, experience and priorities in developing inclusive finance, were adopted and accept­ed when drawing up the principles," Yi told a financial forum at Beijing's Renmin University.
As the world's most populous country, China has much experience that can be shared with other countries to develop inclusive finance, Yi said, and should lead the world in helping to alleviate poverty in developing countries. "Cautious optimism" seems to be the mantra of the world's largest economies in recent years, and there seems to be a real opportunity to improve living standards and include emerging economies on the world stage. A multipolar world order has begun to emerge, and China clearly sees itself as a promoter of inclusivity.
For the G20, broadening the group's representation is essential to its survival. Sluggish, uneven global economic growth and volatilities in international markets shows the world economy is still influenced greatly by a few key countries. The Hangzhou summit is expected to achieve a coordination of joint efforts on global macroeconomic policymaking, the key area for the G20's role in governing the world economy, and avoid the premier forum for global economic governance becoming irrelevant.
One of these areas of cooperation has been shown in exchange rate policy, with delegates promising to refrain from competitive devaluations at a G20 Financial Ministers and Central Bank Governors' meeting in July. Delegates showed an ability to use all policy tools--monetary, fiscal and structural--to achieve sustainable and inclusive growth. The challenges that China is attempting to address internally can be applied to the world at large. Nine priority areas of structural reforms and 48 guiding principles have been developed to provide guidance to G20 members. And a set of benchmarks has been drafted to help monitor and assess progress toward financial goals.
There are four key issues that Chinese financial leaders have identified as opportunities for world leadership. First, to promote international trade and investment with an emphasis on fostering an open world economy and to reinvigorate global growth. At the first G20 Trade Ministerial Meeting in July, China successfully coordinated the positions of the G20 major economies to oppose trade protectionism and promote global trade recovery and development. From the perspective of G20 mechanism building, it will also greatly enhance trade and investment issues in agenda of the forum.
Second, China aims to improve inclusive and interconnected growth, and implement the United Nations 2030 Agenda for Sustainable Development to strengthen the momentum of world economic growth. As the world's largest developing country, China has a natural interest in steering the G20 into a more inclusive organization that will benefit all economies.
Third, China aims to improve global economic and financial governance, increasing the representation of emerging markets and strengthening macroeconomic coordination in organizations like the IMF. The G20 reform package approved late last year gives emerging economies and developing countries more say in IMF proceedings.
Fourth, China aims to promote innovation-driven development and forge new sources of global economic drivers, including innovation in science and technology and promotion of the new industrial revolution and digital economy, as well as innovation in development concepts, institutions and mechanisms, business models, and structural reform.
China is evolving, and sees itself not only as an equal to the world's largest economies, but a leader in international economic cooperation. Its goal is to be seen as a responsible power and to do its part in contributing to a global vision in economic governance. It's an opportunity that world leaders like UN Secretary General Ban Ki-moon say can transition debate from short-term financial crisis management to long-term development goals that coordinate with aims for sustainability.
"What I am most grateful as secretary general is that for the first time in the history of the G20, the Chinese leadership is aligning the action agenda, the Sustainable Development Goals and the climate change agreement, in their action agenda of the G20," Ban said ahead of his trip to the G20 Summit.
The author is a New York-based contributing writer to Beijing Review
Comments to yanwei@bjreview.com