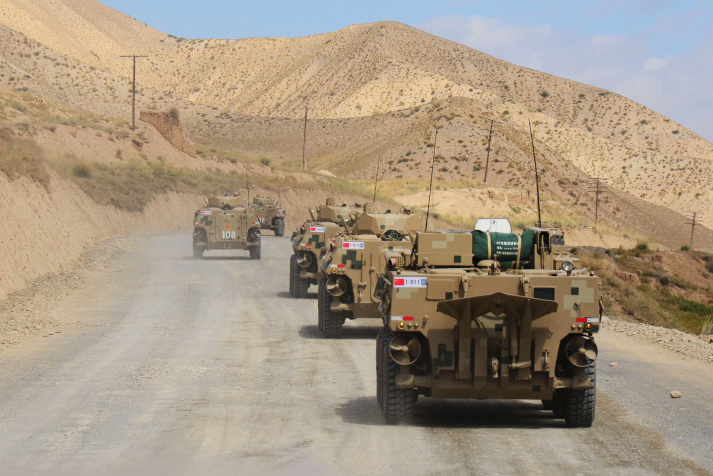 Military forces of SCO states participate in the 2016 Peace Mission anti-terrorism drill in Balykchy, Kyrgyzstan on September 13, 2016 (XINHUA)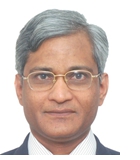 After nearly two decades of summit meetings and substantial work, the Shanghai Cooperation Organization (SCO) has made major strides in global and regional power structures. It has addressed territorial disputes and demilitarization across borders; instituted confidence-building measures; and enhanced energy flows, cross-border connectivity, trade and counter-terrorism efforts. It is safe to say that the SCO has established itself as a major multilateral institution in the world, and by joining the SCO, India will reap many of these benefits.
The SCO was established on June 15, 2001, with China, Kazakhstan, Kyrgyzstan, Russia, Tajikistan and Uzbekistan as founding member states. The organization evolved from the Shanghai Five, established in 1996, with Uzbekistan making it six. India and Pakistan became full member states in June 2017, while Afghanistan, Belarus, Iran and Mongolia are observer states. In addition, there are six dialogue partners, namely Azerbaijan, Armenia, Cambodia, Nepal, Turkey and Sri Lanka.
Building the road
Today, the SCO covers three fifths of Eurasia with an area of about 34 million square km and a population of nearly 3.1 billion that constitutes about half of the global population. The organization has initiated several measures for maintaining regional stability and security, including counterterrorism measures and drug-trafficking controls, and economic, trade and infrastructure links. A number of structured institutional mechanisms—nearly 10 at the levels of presidents, premiers and foreign, defense, finance and interior ministers—were created for enhancing mutual trust and security among participant countries and influencing international and regional events.
Decision-making in the SCO is based on consensus among member states, and bilateral issues are not discussed. Hence, even though a number of member states have differences over ideology, territorial disputes, water sharing, ethnic tensions, different levels of economic development or integration, and regional security issues, they avoid the emergence of sharp conflicts in the multilateral organization. As a result, despite serious differences on the Russia-Georgia conflict over South Ossetia and Abkhazia or the more recent Crimean issue or the U.S. troop presence in Afghanistan, the SCO as a whole does not focus on these contentious issues.
Coming changes
Amid this backdrop, the role of India—which applied for membership to the SCO nearly 15 years ago—is very much predicated on the structure and functioning of the SCO. New Delhi will bring a fresh flavor to the SCO in the long run. With over a decade as an observer member, India is well versed on the functioning of the organization. The role and influence of India are expected to be both at the ideational and practical level for improving the work and functioning of the SCO.
As the SCO gets ready to meet in June in Qingdao, China's eastern Shandong Province, changes are expected both at the international and regional level, as well as with the SCO itself. In the first place, some grand ideas and initiatives are looming on the horizon. They may not be mutually exclusive and perhaps could be coordinated in the future to avail full benefits. The most prominent among them are the China-proposed Belt and Road Initiative which began in 2013 that intends to connect Europe, Asia and Africa in maritime and continental domains, and the Russian initiative for the North-South Transit Corridor connecting the Eurasian region with maritime areas. There is also the India-Japan-Indonesia initiative for the Asia-Africa Growth Corridor. Infrastructure development is the basis of all these initiatives, although strategic aspects underpin these plans as well.
Many SCO member states are connected to some or all of the above initiatives, which signifies forward-looking prospects. The SCO has already made certain progress on infrastructure projects. The Asian Infrastructure Investment Bank could be a starting point for expanding these projects. In addition, an SCO intergovernmental agreement on facilitating road transportation was signed in 2017 after it was first mooted in 2002 and an SCO forum of heads of government was established late last year to promote economic cooperation.
Integrating lessons
Moreover, an SCO development strategy for 2025 was formulated which could provide direction for growth for the coming years. As India and other member states post high economic growth rates, with trillions of dollars of expected investment in infrastructure projects, these economic development projects could become the new focus of the SCO in the near future, since in the past, it focused mostly on political and security issues. The economic resurgence of SCO member states could provide new vigor to the organization in the near future.
Since its establishment, the SCO has been serving as a bulwark against terrorism, although member states are not free from terrorist incidents. Recently, the world has witnessed many terrorist incidents partly as the Wahhabist mode of thinking spreads. The most widespread of this phenomenon is reflected in the growth of terrorist groups in parts of North Africa and West Asia, but also in other regions. In Southwest Asia, the influence of al-Qaeda is still formidable. However, given this challenge, terrorism has been relatively contained through the SCO's Peace Mission exercises.
India, as a bulwark against the spread of cross-border terrorism, could bring fresh input into the SCO's battle against terrorism. India and Pakistan have differences at the bilateral level on terrorism, with the former accusing Pakistan of supporting terrorist incidents in India. While some have expressed concerns that the SCO's functioning could be stalled because of these differences, it must be remembered that the SCO does not take up bilateral issues. Of course, terrorism is an issue that goes beyond bilateralism and hence it is expected that the Peace Mission and other SCO counterterrorism mechanisms could put pressure on those exporting terrorism.
Multipolarity—an idea that came into being after former Russian Prime Minister Yevgeny Maksimovich Primakov alluded to it in the late 1990s during a visit to India—has been the basis for much of the SCO's outlook. Russia, China and India, taking a cue from these multipolar ideas, have articulated their positions on a number of issues at the United Nations including the Korean Peninsula issue, the Iran nuclear issue, the Bretton Woods institutions, climate change and others. Already, with the combined efforts of Russia, China and India, their voices are being felt at UN debates on regional security issues. Along with Brazil and South Africa, Russia, China and India have formed BRICS whose articulation on reform of international institutions and work through the New Development Bank is being noticed.
What's more, SCO's predecessor, the Shanghai Five, took up the stabilizing of disputed border issues between Russia, China and Central Asian republics in the 1990s. Since its formation, the SCO has undertaken confidence building measures, demilitarized zones and territorial dispute resolution. Given the potentially destabilizing border standoffs between China and India reflected in incidents in the Depsang Plains in 2013, Chumar in 2014, 2015 and 2016, and the more serious 73-day Donglang border standoff in 2017, India and China could go back to the early SCO experience in this regard and fashion a more sensible policy for stabilizing their borders. That possibility was on the table when the two leaders of China and India met in Wuhan, central China's Hubei Province, recently. While such bilateral issues are not part of the SCO format, the experience of SCO member states in resolving such disputes could provide some positive direction to China and India.
The June SCO meeting will be a very informative international event. As the SCO enters a new phase with the addition of its new members, calls for further expansion suggest the growing vitality of the organization.
The author is a professor at Jawaharlal Nehru University in New Delhi, India
Copyedited by Rebeca Toledo
Comments to yulintao@bjreview.com