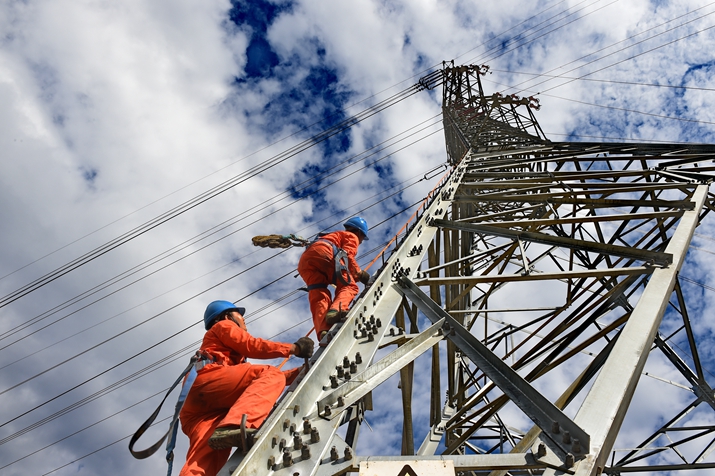 Workers climb on an electric pylon at a windpower plant in Putian, southeast China's Fujian Province
(XINHUA)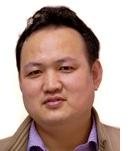 The 13th National People's Congress (NPC), China's national legislature, opened its second session on March 5 at the Great Hall of the People in Beijing. Li Keqiang delivered the Government Work Report on behalf of the State Council to the NPC deputies and members of the Chinese People's Political Consultative Conference (CPPCC) National Committee. These reports will be the basis of deliberation and discussion when assessing the social and economic performance of 2018 and for looking ahead to the next 12 months.
This year is the 70th anniversary of the founding of the People's Republic of China. It will be a crucial year for China as people endeavor to reach the first centenary goal of building a moderately prosperous society in all respects. The completion of this year's economic and social development work will affect whether China can achieve this goal. Therefore, the second session of the 13th NPC marks a decisive conference convened in a crucial year.
The principle projected targets for economic and social development this year include: Gross Domestic Product (GDP) growth of 6-6.5 percent; over 11 million new urban jobs, a surveyed urban unemployment rate of around 5.5 percent and a registered urban unemployment rate of 4.5 percent; Consumer Price Index (CPI) increase of around 3 percent; a basic equilibrium in the balance of payments, and stable, better-structured imports and exports; a macro leverage ratio that is basically stable, and effective prevention and control of financial and fiscal risks; a reduction of over 10 million in the rural poor population; personal income growth that is basically in step with economic growth; a further improvement in the environment, a drop of around 3 percent in energy consumption per unit of GDP and continued reductions in the discharge of major pollutants.
Given current circumstances, the Government Work Report on the main objectives of economic and social development is scientific and realistic. These objectives reflect the requirements of the Chinese Government to promote high-quality economic development and stay on track with regards to China's long term macro plans. For the international community, the targets set by the Chinese Government also give reassurance to those who worry that the downward pressure of the Chinese economy will encumber the world economy. The positive trend of China's economic growth in 2019 is not expected to change.
In 2018, China's GDP was approximately 90 trillion yuan ($13.3 trillion).
The number of new urban jobs reached 13.61 million with a surveyed urban unemployment rate of around 5 percent.
Hi-tech and equipment manufacturing industry registered a faster growth than general industries.
Energy consumption per unit of GDP dropped 3.1 percent.
The number of impoverished people in rural areas was reduced by 13.86 million
The total import and export of goods exceeded 30 trillion yuan ($4.47 trillion), and the actual use of foreign capital reached $138.3 billion, ranking first in developing countries.
But despite positive signals as indicated by the data from 2018, efforts need be made to achieve the main objectives in 2019 as China has to overcome and cope with problems and challenges on the path toward development.
As was warned by Premier Li in the report, growth in the global economy is slowing, protectionism and unilateralism are mounting, and there are drastic fluctuations in the prices of bulk commodities on the international market. Downward pressure on the Chinese economy continues to increase, growth in consumption is decelerating, and growth in investment lacks momentum. The real economy faces many difficulties. Private firms and small businesses still lack access to affordable financing and the business environment still falls short of market expectations. Innovation capacity is also weak and technological development remains a salient problem. Budgetary deficits in some localities are quite large and other hidden dangers in the financial sector remain. In deeply impoverished areas, we still face many difficulties in the fight against poverty, not to mention ecological conservation and pollution prevention still top priorities for the CPC.
We are convinced that, under the leadership of the Communist Party of China and the Chinese Government, together with our Chinese people's efforts, China will forge ahead and overcome difficulties to produce better results regarding economic and social development in 2019.
Copyedited by Craig Crowther

Comments to lanxinzhen@bjreview.com