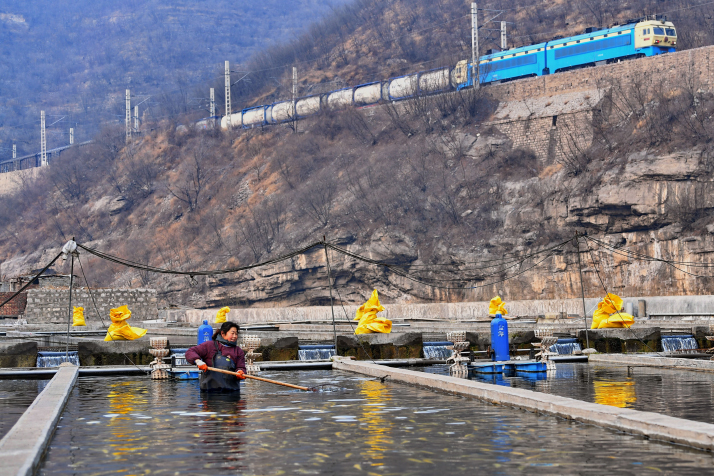 A resident living in Pingding County, Shanxi Province, catches fish on March 7. People in this county have formed a new strategy for poverty alleviation and development through multiple industries (XINHUA)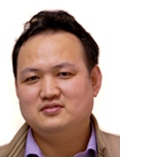 Perseverance is now crucial in the fight against poverty as there are only two years left for China to meet its goal of eradicating extreme poverty by 2020.
"There should be no retreat until a complete victory is won," said President Xi Jinping, also General Secretary of the Communist Party of China (CPC) Central Committee and Chairman of the Central Military Commission, while deliberating with deputies from northwest China's Gansu Province at the Second Session of the 13th National People's Congress (NPC) in Beijing on March 7.
The Party has set the goal of lifting all impoverished people in rural areas out of poverty by 2020. "Strong confidence, firm determination, all-around efforts and targeted measures to ensure the achievement of the poverty elimination goal" are emphasized by Xi.
Since reform and opening up began in 1978, economic growth has helped lift more than 700 million people out of poverty, making China the first and largest country to meet the UN Millennium Development Goals.
Xi said that since the 18th CPC National Congress in late 2012, the CPC Central Committee has put poverty reduction work in a prominent place. With the basic goal of building a moderately prosperous society, an all-around war against poverty was initiated. Explaining the criteria of lifting people out of poverty, Xi said they should no longer need to worry about food and clothing while enjoying access to compulsory education, basic medical care, and safe housing.
Since the 19th CPC National Congress in 2017, the fight against poverty has been listed as one of the government's three critical battles.
"Decisive progress has been achieved in the country's tough fight against poverty over the past years," Xi said. In 2018, 13.86 million rural poor were lifted out of poverty. By the end of 2018, the number of poor people in rural areas had decreased to 16.6 million from 98.9 million in 2012. The incidence of poverty fell from 10.2 percent in 2012 to 1.7 percent at the end of 2018.
However, along with poverty elimination, Xi warned that the task ahead remains arduous as those still in poverty are the worst stricken. Apart from this, "the practices of formalities for formalities' sake and bureaucratism hamper the effective advancement of poverty reduction" Xi said, then stressing a firm hand in rectifying malpractices in poverty relief.
According to a survey by NPC deputies last year, malpractices were found to be present. A minority of cadres at the primary level was involved in a range of problems including corruption and embezzlement, raising concerns among the public.
In a bid to curb this problem, Xi called for efforts to redress the undesirable conduct of officials in a timely manner, as well as special campaigns to target corruption and bad conduct in poverty reduction.
The authorities should attach great importance to addressing public concerns. As poverty alleviation enters a crucial stage, patience, honesty, and responsibility should be put into practice, combined with the rectification of problems.
The goal of eradicating extreme poverty must be achieved on time. It is imperative that Party committees and governments at all levels shoulder their responsibilities and more effectively implement the targeted poverty alleviation strategy with tailored measures.
Copyedited by Craig Crowther
Comments to lanxinzhen@bjreview.com