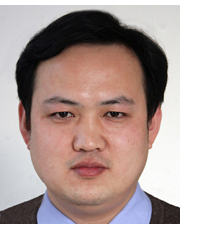 The Basic Law of the Hong Kong Special Administrative Region (SAR) of the People's Republic of China, which serves as the constitutional document of Hong Kong in keeping with the "one country, two systems" policy, has given it legislative power to draft laws for preventing actions detrimental to national security.
Article 23 of the charter stipulates that Hong Kong shall enact laws on its own to prohibit any act of treason, secession, sedition, subversion against the Central Government, or theft of state secrets; and to prohibit foreign political organizations or bodies from conducting political activities in the SAR. Political organizations or bodies in the SAR are also prohibited from establishing ties with their foreign counterparts.
It is Hong Kong's constitutional responsibility to establish laws to implement Article 23 and ensure that residents do their civic duties. The local society of Hong Kong has a fundamental consensus on supporting the establishment of laws to implement Article 23. However, due to obstruction by the opposition, such laws have always been delayed.
Many of Hong Kong's current laws to deter the crime of harming national security, such as certain provisions in the Crime Ordinance, Official Secrets Ordinance, Society Ordinance and Public Security Ordinance, derive from regulations under British rule and have long been dormant. Because of the lack of legal support, there is no specialized agency under the SAR Government to collect intelligence on national security and prevent external interference.
Hong Kong has become defenseless in terms of guarding national security. It's probably no exaggeration to say that it has the worst legislation and enforcement mechanisms on safeguarding national security in the world. This is a major factor behind the increasingly rampant activities damaging national security.
It is urgent to establish laws and enforcement mechanisms for national security in the SAR, as required by the Constitution and the Basic Law. The Fourth Plenary Session of the 19th Communist Party of China Central Committee last year called for setting up and improving legislation and enforcement mechanisms for the two SARs, Hong Kong and Macao, to safeguard national security, and supporting the SARs in enhancing their law enforcement capabilities.
It also underlined the need to prevent and contain external interference in Hong Kong and Macao affairs and separatist, subversive, infiltration and sabotage activities conducted by external forces.
When national security is under serious threat and yet Hong Kong is powerless to establish the required laws, it's necessary and urgent that they be established at the state level. This has to be done to consolidate the fence of national security in Hong Kong and deter hostile forces.
Comments to lanxinzhen@bjreview.com