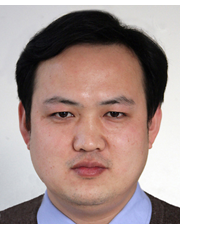 Since Hong Kong's return in 1997, the policies of "one country, two systems" and "the people of Hong Kong governing Hong Kong" have been thoroughly implemented. There had been voices disparaging the "one country, two systems" principle and advocating that there would be no freedom or human rights after the return. However, the facts speak for themselves.
The SAR has remained open and diverse as an international metropolis as it used to be. Hong Kong has continued to rank top in terms of competitiveness and freedom in the world due to its stable prosperity and key role in international finance, shipping and trade. Hong Kong people enjoy unprecedented democratic rights, and the level of democracy in the election of the region's chief executive and Legislative Council has been increasing.
The region has faced many risks and challenges. With the Central Government's support, the SAR Government and all sectors of society have worked hard to overcome difficulties. Hong Kong's progress since its return to the motherland shows that "one country" is the foundation of "two systems" as well as the precondition for the region's prosperity. Attempts to shake this foundation would only leave Hong Kong in chaos.
A draft decision on establishing and improving the legal system and enforcement mechanisms for the Hong Kong SAR to safeguard national security was submitted to China's national legislature for deliberation on May 22. The decision aims to ensure the "one country" principle is not undermined.
Some are worried about whether it would interfere in the region's autonomy, which is a misunderstanding. The Central Government has a constitutional duty to protect national security. The SAR Government is also obligated to enact a law on national security in accordance with Article 23 of the Basic Law of the Hong Kong SAR. However, more than 20 years since Hong Kong returned to the motherland, the SAR Government has failed to fulfill this obligation due to the obstruction of the opposition camp.
The decision, when adopted, will entrust the Standing Committee of the National People's Congress to formulate relevant laws at the state level. The proposed legislation, which targets only acts endangering national security such as treason, secession, sedition, subversion, or theft of state secrets, will help create a social environment where law-abiding citizens can enjoy their rights to the full. The SAR Government, for its part, is also expected to complete its national security legislation under Article 23 of the Basic Law as soon as possible.
Hong Kong citizens have long complained about, and even been outraged by, acts endangering national security and sovereignty. It is their hope that the Central Government and the SAR Government can take action. The decision corresponds with the public opinion in Hong Kong. The Central Government will not stand by in the face of attempts to subvert state power and interference from hostile external forces.
Comments to lanxinzhen@bjreview.com