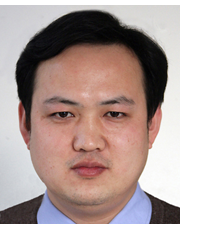 The Basic Law of the Hong Kong Special Administrative Region (SAR) stipulates that "the Hong Kong SAR is an inalienable part of the People's Republic of China (PRC)." "One country, two systems" is the basic principle for governing the Hong Kong SAR, established in accordance with Article 31 of the Constitution of the PRC, which says, "The state may establish special administrative regions when necessary."
However, since Hong Kong returned to the motherland on July 1, 1997, the opposition and external forces have schemed with each other to incite protests and violence. The former aims to seize the right to govern Hong Kong from the Central Government and the Hong Kong SAR Government while the latter attempts to create obstacles for China's development and subvert state power.
During last year's protests, rioters attacked the Liaison Office of the Central People's Government in the Hong Kong SAR and defiled the national emblem, calling for "Hong Kong independence." Some resorted to terrorism by hurling gasoline bombs and installing explosive devices.
Those that regard China with animosity enhanced interference with Hong Kong affairs amid the turmoil. The U.S. Government and senior Congress officials walked from behind the scene to the front stage to put pressure on the Central Government and the Hong Kong SAR Government and support the protesters. The U.S. Senate passed the Hong Kong Human Rights and Democracy Act last November, threatening to sanction officials of Hong Kong and the mainland. The moves have proved that the U.S. is the biggest supporter and manipulator of the Hong Kong turmoil.
Jimmy Lai Chee-ying, founder of Hong Kong-based newspaper Apple Daily, even claimed that the violence in Hong Kong was carried out for the interests of the U.S. Taiwan secessionists have also joined forces with those advocating "Hong Kong independence" to demonize "one country, two systems." They have passed on rioting experiences and provided funding and training to Hong Kong protesters.
At a time when the world is combating the novel coronavirus pandemic, the Hong Kong opposition camp has continued to incite local residents to participate in riots and even threatened to put bombs in public areas.
Such behavior has seriously harmed China's sovereignty, and is intolerable. The Chinese Government and people are resolutely against hostile activities that endanger national security.
It is highly necessary for China's top legislature to establish and improve the legal system and enforcement mechanisms for the Hong Kong SAR to safeguard national security.