This year marks the 25th anniversary of the Chinese Government resuming the exercise of sovereignty over Hong Kong. In their interviews with Beijing Review reporter Tao Xing, experts from both Hong Kong Special Administrative Region (SAR) and the Chinese mainland explained how the region has benefited from the One Country, Two Systems policy, specially designed to serve the peaceful reunification of China. They further expressed their ideas on what the next chapter will hold for the SAR, as well as the development of the Guangdong-Hong Kong-Macao Greater Bay Area (GBA), which comprises Hong Kong and Macao SARs and Guangdong Province's nine cities. Edited excerpts of their views follow: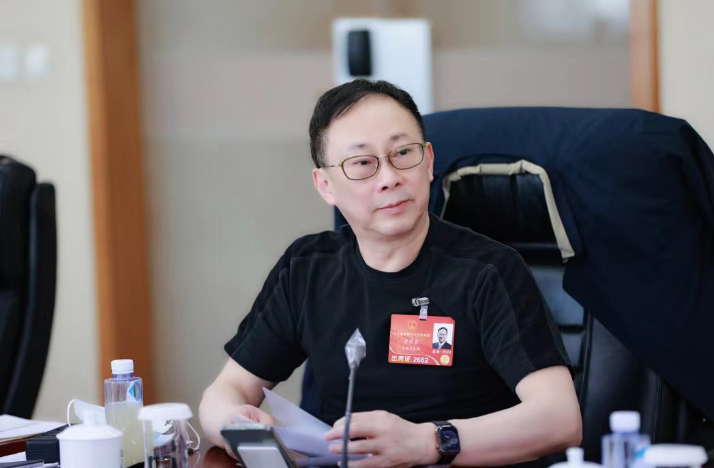 Lee Kwan Ho
Lee Kwan Ho, member of the Hong Kong SAR Election Committee and deputy to the National People's Congress
Since Hong Kong's return to the motherland, it has overcome many difficulties and worked hard to move forward. The principle of One Country, Two Systems under which Hong Kong people govern Hong Kong with a high degree of autonomy has never changed. We are making continuous progress toward Hong Kong patriots governing Hong Kong. The happenings in the past few years have taught us how important it is to keep the power to govern Hong Kong firmly in the hands of those who love the country.
Only truly capable patriots can lead Hong Kong to overcome its deep-seated problems. The region must firmly adhere to the overarching principle of One Country, Two Systems and fight against all kinds of secessionist and subversive activities.
After its return to the motherland, Hong Kong embarked on the practice of Hong Kong people governing Hong Kong for the very first time. Learning from mistakes, accumulating political wisdom and constantly maturing, these are all part of the growth process.
In the next 25 years, Hong Kong must find and fortify its position. In terms of economic development, it must understand the importance of being a financial center and an innovation and technology hub, which are also part of Hong Kong's future development direction. Hong Kong can make greater contributions to the GBA's development by leveraging its advantages as a financial center and making good use of its talent pool and professional service capacities.
The SAR plays an important role in the country's financial industry development and openness. As the leading international financial center in China, safeguarding national financial security in fields such as offshore renminbi businesses is also Hong Kong's important mission.
Hong Kong needs to speed up the development of the renminbi bond market and strengthen its role as an offshore renminbi business center. This move is also significant for advancing cooperation between Belt and Road Initiative partners. The initiative requires the support of a reliable financial system. Renminbi bonds will become the main way of investment and financing for the participating countries. Encouraging other countries and overseas institutions to issue renminbi bonds is also an important part of the renminbi internationalization process. The participating countries feature a strong demand for capital, enough to accommodate renminbi bonds worth 10 trillion yuan ($1.49 trillion).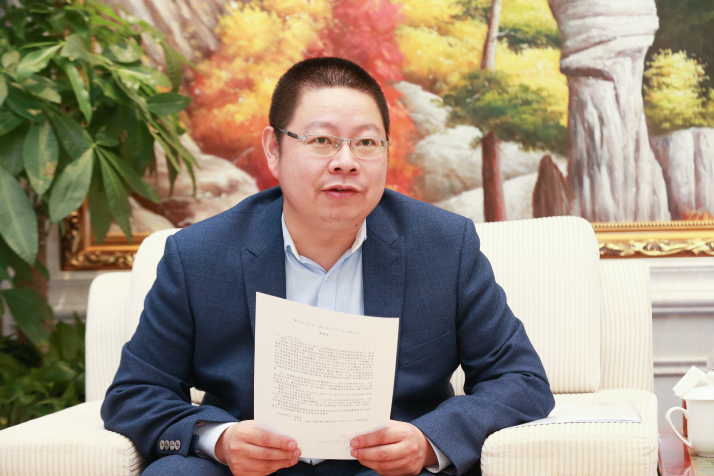 Tian Feilong
Tian Feilong, associate professor at the School of Law under Beihang University in Beijing and Director of the Chinese Association of Hong Kong and Macao Studies
One Country, Two Systems is a strategic decision and institutional innovation for China to realize peaceful reunification. Overall, the policy's 25-year practice in Hong Kong has proved successful. It provides a guarantee for long-term prosperity and stability of the SAR as well as ensuring the region enjoys a high degree of statutory autonomy.
In response to the 2019 turmoil and chaos in the district council elections, the Law of the People's Republic of China on Safeguarding National Security in Hong Kong Special Administrative Region (Hong Kong National Security Law) was enacted and took effect in June 2020 and improvements to the Hong Kong SAR electoral system were completed in May 2021. Both have been instrumental in quelling riots and restoring order in Hong Kong.
Now, the GBA's development offers Hong Kong an opportunity to integrate itself more deeply into the overall development of the country and contribute to the national modernization drive. The process, in turn, will bring Hong Kong greater international competitiveness, stronger economic and industrial systems and a sounder foundation for social development. It will also help enhance Hong Kong residents' sense of national identity.
For young people from both Hong Kong and the mainland, the development of the GBA can provide them with policy support and new development opportunities, especially in entrepreneurship and innovation.
Of course, integrated development with the mainland does not mean eroding Hong Kong's unique advantages. Hong Kong's status as an international financial center, its internationalized legal system and arbitration service capabilities are still irreplaceable. It could continue to demonstrate its unique worth under the One Country, Two Systems framework.
In terms of governance, Hong Kong needs to supplement the Hong Kong National Security Law with Article 23 of the Basic Law of Hong Kong SAR to form a sound legal framework for safeguarding national security. It should focus on resolving deep-seated problems, especially those related to housing and youth development, while improving the social security system, to build a safer society and increase public approval of the government.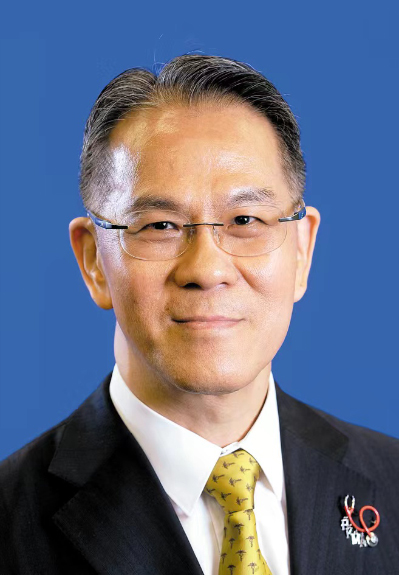 Chow Pak-chin
Chow Pak Chin, President of Wisdom Hong Kong, a think tank
In the past 25 years, Hong Kong has made great achievements. According to the World Competitiveness Yearbook 2022, published by the International Institute for Management Development, Hong Kong SAR ranked fifth globally. In 2021, regional GDP reached HK$2.86 trillion ($364.3 billion), compared to HK$1.37 trillion ($174.5 billion) in 1997. Its per-capita GDP reached HK$387,100 ($49,316) last year. The foreign exchange reserves of the SAR grew from some $80 billion in July 1997 to more than $460 billion in May, a large increase relative to the size of the economy and its monetary supply.
In addition, the SAR is the most open and internationalized city among the hundreds of cities across China, and its judicial system is widely recognized by the international business community. Hong Kong is strategically located, close to the Association of Southeast Asian Nations
countries, and in the central area of the Regional Comprehensive Economic Partnership, which also features great potential for future development.
Meanwhile, we must note that Hong Kong still has a lot of room for improvement. For example, the disparity between rich and poor as well as housing problems affect the stability of Hong Kong society, and its current medical facilities cannot meet the needs of the aging population. In terms of education, the city needs more efforts to guide young students to increase their sense of national identity, love Hong Kong, and take pride in being Chinese.
In the new chapter of development, Hong Kong should continue to consolidate its status as a financial center. It should also further improve its professional service capabilities, such as the provision of legal and international dispute-settling services to both mainland and overseas enterprises. Additionally, Hong Kong could transform itself into a hub for cultural exchanges between China and the rest of the world.
The GBA is an important platform to promote Hong Kong's further development. The city's young adults should seize the opportunity to pursue their development in the GBA and expand this to the wider mainland areas.
Copyedited by Elsbeth van Paridon
Comments to taoxing@cicgamericas.com