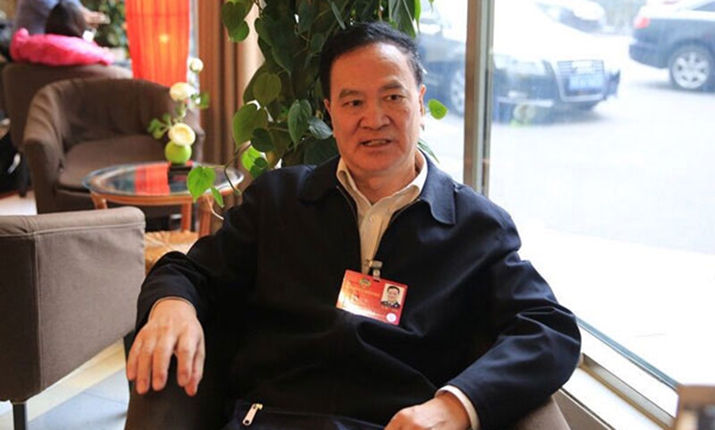 Major General Qian Lihua, a CPPCC National Committee member and former director-general of the Foreign Affairs Office of the Ministry of National Defense, answers questions from China.org.cn (China.org.cn)
On March 2, the ROK and the United States set up a joint working team to discuss the agenda of deploying a missile defense system in the Korean Peninsula, sparking grave concern and protests from China.
The Terminal High Altitude Area Defense System (THAAD), developed by the United States, is claimed to neutralize missile threats from the DPRK, but many believe it will inevitably target China and Russia, if the radar deployed by the United States is used to view China's military operations.
"Once it is deployed, it will compromise the strategic security balance in East Asia and jeopardize China's security," said Qian Lihua, a member of the 12th National Committee of the Chinese People's Political Consultative Conference (CPPCC) and former director-general of the Foreign Affairs Office of the Ministry of National Defense.
He said, "In a sense, THAAD is intended to target China and Russia and is a part of America's global missile defense system."
He explained that at a range of up to 3,000 km (1,800 miles), THAAD's radar could penetrate into China and even further into Russia, far beyond the defense needs of the ROK.
Recently, the United States has accused China more than once of "militarizing" the South China Sea, but at the same time, it has boosted its military presence in the area surrounding China and sent military ships and planes to make the situation worse.
Qian sees the deployment of THAAD as a further boost to the U.S. military presence on the Korean Peninsula.
Made by the U.S. Army, THAAD is designed to smash short, medium and intermediate ballistic missiles.
"If the United States deploys the system, it will breach international treaties and violate its safety promises made to some countries," said Qian.
At the regular press conference on March 4, Foreign Ministry Spokesperson Hong Lei said that China is firmly opposed to the deployment of the THAAD system on the Korean Peninsula and urged relevant parties to act cautiously.
"No harm shall be done to China's strategic security interests," the spokesperson said.
(China.org.cn March 5, 2016)