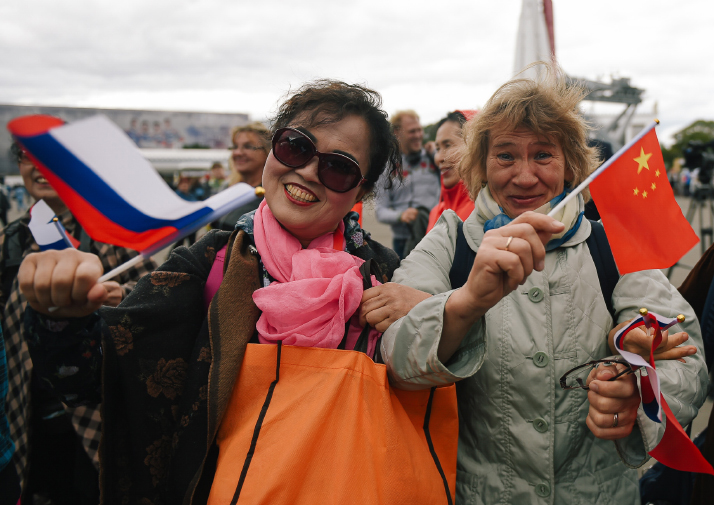 People wave Chinese and Russian national flags during the China Festival in Moscow, Russia, on September 14 (XINHUA)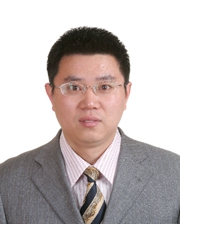 When Chinese President Xi Jinping and his Russian counterpart Vladimir Putin exchanged congratulatory messages on October 2, they were commemorating the 70th anniversary of the founding of the People's Republic of China (PRC) as well as the 70th anniversary of the establishment of diplomatic relations between the PRC and Russia.
Half a month earlier, during Chinese Premier Li Keqiang's visit to Russia, the two countries signed a series of documents on cooperation in areas ranging from investment and trade to nuclear energy.
The relationship has come a long way in history with both sides learning from past experiences. As Xi said, with joint efforts, the relationship has become an example of good neighborliness, friendship, mutual benefit and win-win cooperation.
Lessons to remember
China-Russia relations in the first four decades fluctuated from alliance to confrontation. On October 3, 1949, 48 hours after the founding of the PRC, its diplomatic ties with the Soviet Union were established. China became a member of the socialist camp and adopted the policy of "leaning to one side." In 1950, the two sides signed the Treaty of Friendship, Alliance, and Mutual Assistance, which replaced an unfair treaty signed by the Republic of China in 1945. During this period, China learned a lot from the Soviet Union and benefited from its assistance.
But not everyone had the same status within the socialist camp, which was the root of divergences between the Soviet Union and other socialist countries. Doctrinal divergences arose between China and the Soviet Union due to different interpretations and practical applications of Marxism. They led to the deterioration of Sino-Soviet relations with frequent border conflicts.
During the period of confrontation, the Soviet Union massed 1 million troops along the Sino-Soviet and Sino-Mongolian borders. China was forced to prepare for possible war, and many factories were relocated to remote areas. Its military expenditure once accounted for a quarter of the national budget. Both countries paid a heavy price for the confrontation.
During this period, profound changes took place in international relations. U.S. President Richard Nixon's visit to China in 1972 ended more than two decades of hostility and distance between China and the U.S. In February 1974, Chairman Mao Zedong put forward the Three Worlds theory, which divided the world into three worlds, the first world of superpowers, the second world of their wealthy allies and the third world of non-aligned nations. It criticized the Soviet Union and distanced it further.
History has taught us that as two major neighbors, China and Russia should live in peace and take the road of good neighborliness and friendship. Mutual respect and equality should be the basis of bilateral relations. They need to abandon ideological struggles and respect each other's unique development path. For stable bilateral ties, they need to develop normal state-to-state relations.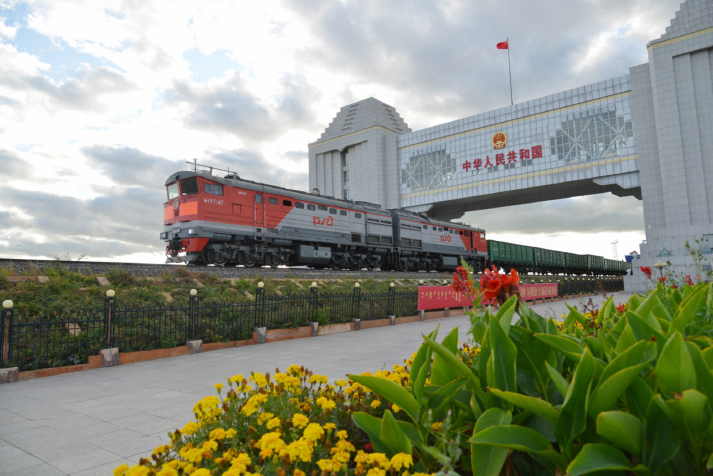 A Russian cargo train passes through the border gate in Manzhouli, a border city with Russia, north China's Inner Mongolia Autonomous Region, on September 4, 2018 (XINHUA)
Taking new steps
In May 1989, Chinese leader Deng Xiaoping met Soviet leader Mikhail Gorbachev, marking the normalization of relations. From confrontation to the comprehensive strategic partnership of coordination in the new era, the China-Russia relationship has withstood the test of times.
The two countries signed the Joint Statement on the Basis of Mutual Relations Between the PRC and the Russian Federation in December 1992, declaring that they regard each other as friendly countries and formally ending hostility. They stressed that differences in ideologies, economic models and development paths should not hinder the normal development of bilateral relations. In September 1994, they declared a new type of constructive partnership that is non-confrontational in nature and not directed against any third country.
Another joint statement was signed in April 1996. It announced a strategic, cooperative partnership oriented toward the 21st century and based on equality and trust. In the same year, the two sides also launched a mechanism for regular meetings between their prime ministers, set up a government hotline and established the Sino-Russian Friendship, Peace and Development Committee, an interstate non-governmental organization to deepen understanding and friendship and promote good-neighborly cooperation.
In July 2001, the Good-Neighborly Treaty of Friendship and Cooperation was signed, which consolidated the legal framework for bilateral relations. In June 2011, the two countries committed to build a comprehensive strategic partnership of coordination featuring equality, mutual trust and support, common prosperity and lasting friendship. With it, China-Russia relations entered a stage of comprehensive strategic partnership.
China and Russia issued another joint statement on developing a comprehensive strategic partnership of coordination for a new era during Xi's state visit to Russia in June. It summarized the history of China-Russia relations, defined the basic principles of cooperation, and upgraded bilateral ties from strategic coordination to stronger mutual support and from mutually beneficial development to deep convergence of interests.
Extensive relations
China and Russia possess a unique cooperation mechanism. The two heads of state exchange visits regularly. Xi has visited Russia eight times since 2013. There is a mechanism for regular meetings between prime ministers and five cooperation committees at the vice premier level. In addition, a regular communication mechanism between the General Office of the Communist Party of China Central Committee and the Presidential Executive Office of the Russian Federation has been established.
Trust between the two militaries has developed from a low starting point. It started with the 1996 Agreement on Confidence-Building in the Military Field Along the Border Areas signed by China, Russia and three Central Asian countries. Since 2005, the two militaries have been conducting joint exercises and China sent more than 3,200 troops to participate in the large-scale Russian Vostok 2018 military exercise.
They are also increasingly agreeing on the international order. In 1997, they signed a joint statement on global multi-polarization and the establishment of a new international order that is peaceful, stable, fair and equitable. Later, a series of important documents were signed, including a joint statement on the international order in the 21st century and another on strengthening global strategic stability.
Their trade cooperation has expanded across the board. According to the Federal Customs Service of Russia, the volume of goods traded between China and Russia reached $108.2 billion in 2018, accounting for 15.9 percent of Russia's foreign trade. China has been Russia's largest trading partner for nine consecutive years. In recent years, the two sides have explored potential in agriculture, nuclear energy, science and technology, aerospace, and the digital economy and set a new target of $200 billion in bilateral trade by 2024.
People-to-people links have been consolidated. Since 2006, China and Russia have held activities such as the China-Russia Tourism Year, Youth Friendly Exchange Year and Media Exchange Year. According to a Russian poll, more than 60 percent of the respondents view China as Russia's best friend. According to a survey report released by China in 2018, 72 percent of respondents from both countries believe that a China-Russia community with a shared future is in the interest of all parties.
The author is deputy director of the Belt and Road Initiative Research Center under the China Institute of International Studies
Copyedited by Sudeshna Sarkar
Comments to yanwei@bjreview.com