Under Boris Johnson, the British government has decidedly moved away from friendship and cooperation with Beijing, and instead followed Washington in pursuing a much more adversarial and hostile relationship.
In October 2015, former UK Prime Minister David Cameron invited Chinese President Xi Jinping to a meal of fish and chips at a country pub on the outskirts of London. With pint in hand, the two leaders clinked glasses and toasted to a "Golden Era" of UK-China relations and strategic partnership in the 21st century.
The occasion made for a great photo opportunity, but was also a deeply symbolic moment.
Cameron could have chosen one of the many Michelin star restaurants with stunning views of the famous London cityscape to celebrate his and Xi's close partnership. Instead, he chose the warm familial environment of a quaint British pub — a genuine gesture expressing true friendship.
Five years and two prime ministers later, the so-called "Golden Era" of UK-China relations is in very real danger of coming to an abrupt end.
Under Boris Johnson, the British government has decidedly moved away from friendship and cooperation with Beijing, and instead followed Washington in pursuing a much more adversarial and hostile relationship.
Tensions mount over Hong Kong
Addressing Members of Parliament in the House of Commons, Johnson claimed that China's new National Security Law constitutes "a clear and serious breach" of the Sino-British joint declaration and is in "direct conflict" with Hong Kong Basic Law.
"We made clear that if China continued down this path, we would introduce a new route for those with British National Overseas (BNO) status to enter the UK, granting them limited leave to remain with the ability to live and work in the UK and thereafter to apply for citizenship. And, that is precisely what we will do now," Johnson added.
In response, Beijing issued a statement condemning the British prime minister's comments and offer of citizenship as a "gross interference" in China's internal affairs.
Speaking at an online press conference, China's ambassador to the UK Liu Xiaoming, said that The UK side knows well that Hong Kong is no longer under its colonial rule, and that Hong Kong has returned to China and is now part of China. The UK has no sovereignty, jurisdiction or right of "supervision" over Hong Kong after the handover. He continued to say that any changes to the existing rights for BNO passport holders would be a breach of existing agreements between the two countries.
He confirmed that the Chinese side has launched solemn representation to the UK side expressing its grave concerns and a strong opposition, and that a decision on exactly how Beijing intends to respond would be made once the details are known.
"We want to be your friend, we want to be your partner," said Liu. "But if you want to make China a hostile country, you have to bear the consequences."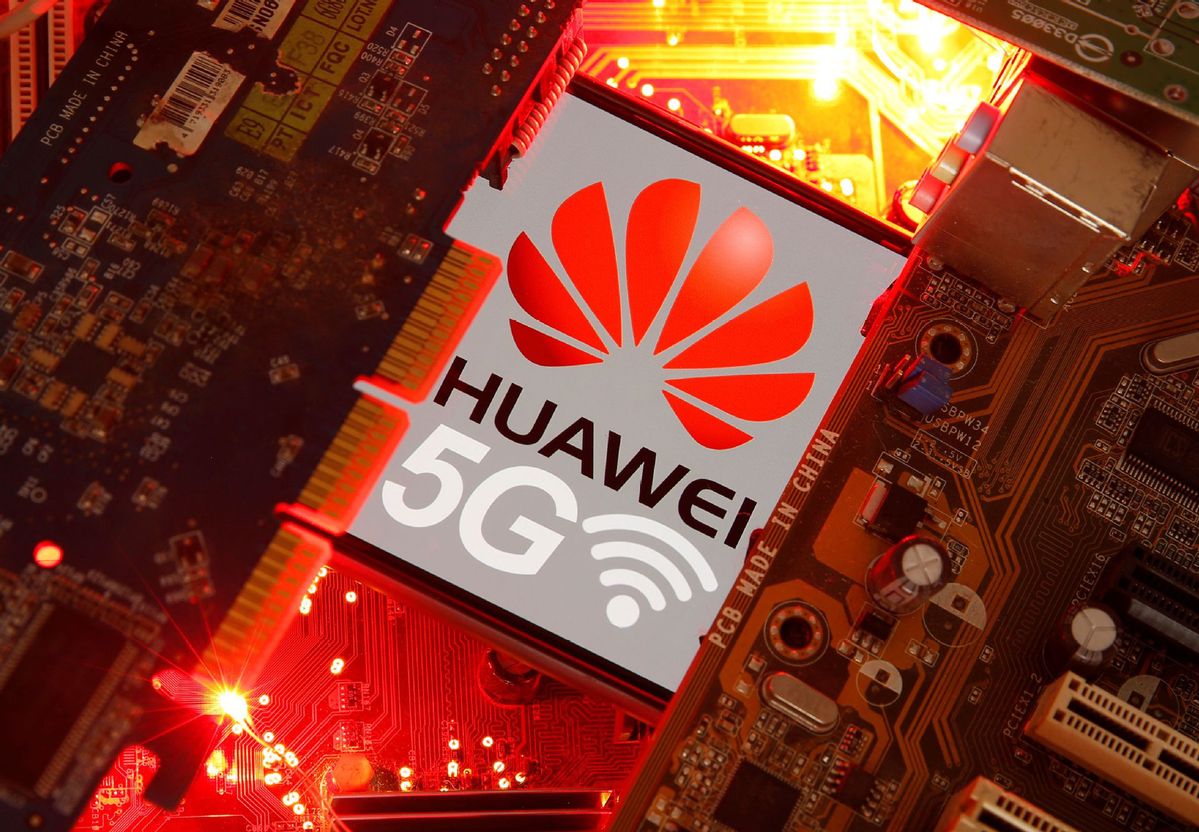 A smartphone with the Huawei and 5G network logo is seen on a PC motherboard in this illustration picture taken on January 29 (CHINA DAILY VIA AGENCIES)
Huawei decision will send a strong message
In another move likely to inflame tensions between China and the UK, Boris Johnson is expected to announce a dramatic U-turn on the future of Huawei in Britain.
The Chinese tech giant had previously been granted a limited role in building the UK's 5G infrastructure, but after sustained pressure from Washington and notable rumblings among back-bench Sinophobes, Johnson appears to have caved.
Ambassador Liu noted that if Johnson pushes ahead with the Huawei ban, there could be "many consequences" for the UK.
"First, it sends out a very bad message to the Chinese business community," he said.
"They're all watching how [Britain] handles Huawei. If you get rid of Huawei, it sends out a very bad message to other Chinese businesses."
In addition to the considerable damage to China-UK relations, Liu noted that in banning Huawei, Britain could likely damage its image as an open, business-friendly, transparent environment.
"If you get rid of Huawei, it [will] tarnish the UK's image as a free-trade country."
Britain's image as a country "that can conduct an independent foreign policy," will also be tarnished in the eyes of the international community, Liu added.
"I always say, Britain can only be great when they can have their independent foreign policy."
"If you do not have an independent policy, you have to dance to the tune of other countries —How could you claim to be a 'Great Britain'?"
In a final statement, Liu said "I do hope that the British government will make a decision in the best interest — not only in China's interest, and not only in the interest of China-UK cooperation — but in the interest of [Britain] itself."
"You cannot have a 'Golden Era' if you treat China as an enemy."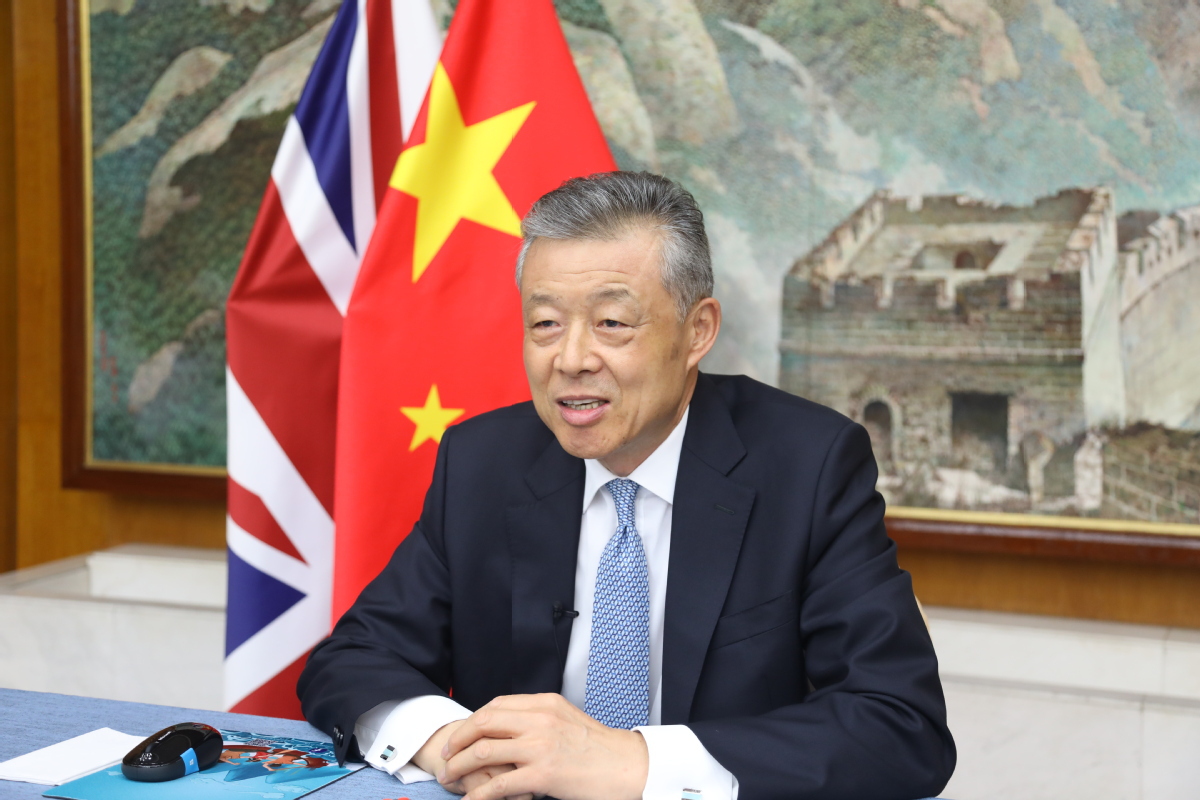 Liu Xiaoming, China's ambassador to the UK (CHINA DAILY)
China-UK "Golden Era"
The "Golden Era" of China-UK relations, as noted, was established between President Xi and former Prime Minister Cameron, in late 2015.
Since then, China and the UK have improved bilateral political relations, advanced trade and investment cooperation, and as signatories to landmark multilateral agreements — including the Paris Climate Agreement and Iran Nuclear Deal — have worked as partners to uphold global peace and security, and the rules-based order.
Commenting on the business end of the "Golden Era" partnership, Ambassador Liu stated that in the past five years, Chinese business in the UK is greater than all Chinese investment over the past 30 years.
In 2017 and 2018, the Chinese foreign direct investment (FDI) the UK received was "more than any other EU country in both years," according to Dezan Shira & Associates.
Similarly, while Chinese FDI contracted significantly in 2019, MERICS, one of Europe's leading think tanks, noted that of all European countries, the UK had "held up the best."
The unresolved issues over Hong Kong and Huawei will undoubtedly have an impact on China-UK relations — but crucially, the "Golden Era" and strategic partnership are not yet damaged beyond repair.
The decisions taken in the coming months however, could decide the direction of travel China-UK relations will ultimately take for the years ahead.
Beijing has made clear that it is keen to continue the "Golden Era" of China-UK relations, but that the basis of such a relationship must be rooted in "mutual respect and mutual trust."
The ball is now in the UK's court.