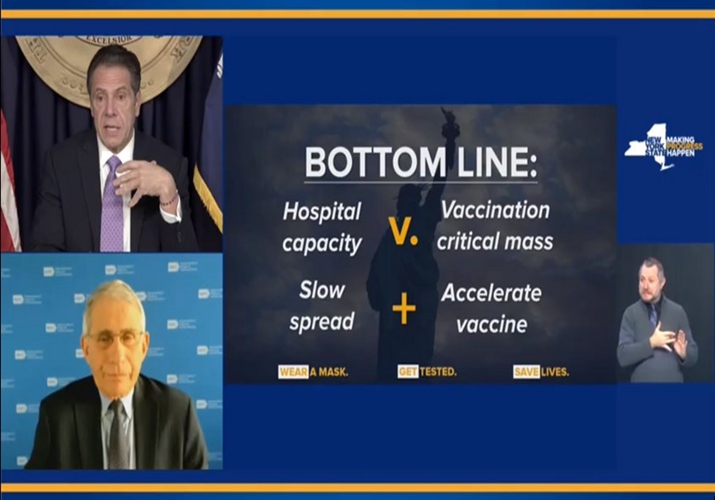 A screengrab from the live stream on New York State Governor Andrew Cuomo's Twitter account shows Cuomo (Left Top) interacting with Anthony Fauci (Left Bottom), a top U.S. infectious disease expert, on December 7(XINHUA)
Dr. Anthony Fauci, Director of the National Institute of Allergy and Infectious Diseases said January could become an exceedingly difficult month for the U.S. He made the remarks at a daily news conference held by Andrew Cuomo, Governor of New York, on December 7.
During an early summit, Fauci told CBS that "behavior and cold weather" are the underlying factors in the current wave hitting American communities.
Last week, the U.S. reported some 1,341,400 new COVID-19 cases resulting in 15,203 deaths, according to CDC COVID Data Tracker. Reuters called it the "deadliest seven days" since April.
CNN reported that 102,148 patients were admitted to hospital on December 7, marking the sixth consecutive day the U.S. surpassed the 100,000 mark in terms of hospitalizations.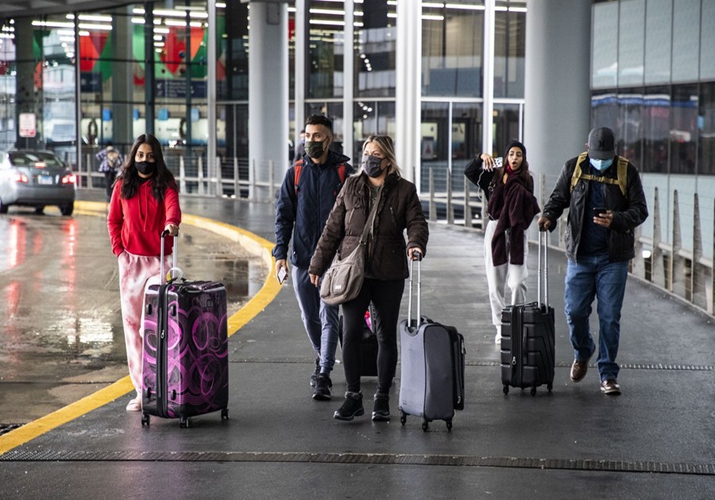 Travelers wearing face masks are seen at O'Hare International Airport in Chicago, the United States, on November 25(XINHUA)
As of December 7, more than 14.9 million confirmed cases have been reported, along with over 280,000 deaths, meaning there are 4,474 Americans infected with the virus in every 100,000 people ending in 85 deaths per 100,000 people.
On December 2, American president-elect Joe Biden expressed his worries regarding the spread of COVID-19 in the months to come during a livestreaming with workers affected by the pandemic. He said, "We're likely to lose another 250,000 people [to the virus] between now and January." He also stressed the importance of raising awareness.
Copyedited by Elsbeth van Paridon  
Comments to taoxing@bjreview.com