A total of 2,987 deputies to the 12th National People's Congress (NPC), China's national legislature, have been elected. The 12th National Committee of the Chinese People's Political Consultative Conference (CPPCC), the country's top political advisory body, has 2,237 members. More than 60 percent of the CPPCC are non-Communist Party members.
Beijing Review interviewed deputies to the 12th NPC and members of the 12th CPPCC. Excerpts follow: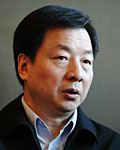 Zhou Mingwei, CPPCC member and President of China International Publishing Group
"With sustained economic growth propelling China into the number two spot in global economic rankings, the country's new leadership must now focus on promoting China's national image overseas. Chinese individuals, as well as overseas Chinese enterprises, should take care to show China in a positive light."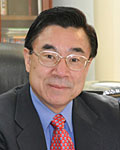 Huang Youyi, CPPCC member and Vice President of China International Publishing Group
"We haven't established a qualification standard for translation companies. Lawyers and doctors are required to get certificates before entering the profession, and so should translators. This will build a strong communications platform for companies and individuals involved in translation related services. China needs an expert team of qualified translators to promote Chinese culture at a global level."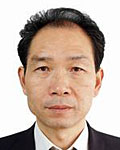 Wu Xianning, CPPCC member and member of the Revolutionary Committee of the Chinese Kuomintang
"Since it's difficult to confirm who should undertake responsibility for those with black lung, the medical and social security system should include the illness. We should strengthen the protection measures for workers' health. If they are diagnosed with black lung, their companies, society and government should take responsibility together."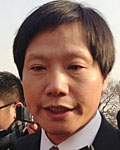 Lei Jun, NPC deputy and the founder of China's smartphone maker Xiaomi Corp.
"China's Internet industry leads the world owing to the large scale of users and the late-mover advantage. It is not proper to say that Chinese brands copy Western models in the industry."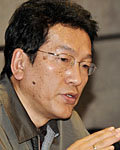 Ngabo Jigyon, CPPCC member and Chairman of the Tibet Federation of Industry & Commerce
"I expect more activities for members from different sections in CPPCC. I have occupied three different positions during the last five years as a member of the 11th CPPCC National Committee, but I seldom participated in activities. The CPPCC should function as a platform connecting its members."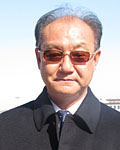 Wang Jie, CPPCC member and President of Guang'anmen Hospital affiliated to China Academy of Chinese Medical Sciences
"If there are three community hospitals affiliated to a major public hospital, among which doctors are shared, they are at the same level in terms of medical service. Patients can choose a community one which is nearer."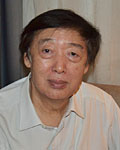 Feng Jicai, CPPCC member, Vice Chairman of the China Federation of Literature and Art Circles and Chairman of the Chinese Folk Literature and Art Society
"The current culture section in media is too entertainment-heavy. Entertainment should be clearly separated from culture, leaving more space for the main subject of culture, thus opening more windows for people to understand it."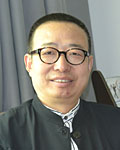 Pan Lusheng, CPPCC member, Chairman of Shandong Federation of Literature and Art Circles and President of the Shandong University of Art and Design
"To strengthen the construction of rural culture is not only crucial to spiritual ecology, moral accomplishment and cultural literacy for 650 million Chinese rural people, but also helpful to protect traditional Chinese culture. Without effective measures to protect rural culture, the development of ethnic culture will be severely obstructed."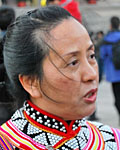 He Chun, CPPCC member and the Director of the Bureau of Rural Social Pension Insurance in Pu'er City in Yunnan Province
"The government should enhance financial support for ethnic minority areas to realize a moderately prosperous society as soon as possible."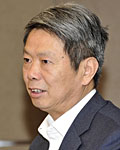 Li Weihua, CPPCC member and member of the executive committee of the All-China Federation of Industry & Commerce
"It's necessary for the CPPCC to enhance democratic supervision, which permeates its implementation and proposals. However, it still needs to be more creative to improve the way of supervising."