A total of 2,987 deputies to the 12th National People's Congress (NPC), China's national legislature, have been elected. The 12th National Committee of the Chinese People's Political Consultative Conference (CPPCC), the country's top political advisory body, has 2,237 members. More than 60 percent of the CPPCC are non-Communist Party members.
Beijing Review interviewed deputies to the 12th NPC and members of the 12th CPPCC. Excerpts follow: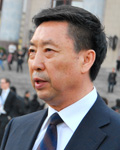 Wang Jiliang, CPPCC member and Secretary of the Commission for Political and Legal Affairs of the Xinjiang Production and Construction Corps
"A number of government policies for arid regions in northwest China have worked well. But Xinjiang needs more support from the Central Government for the local people to catch up with the country's average level of development, not to mention the level of developed areas."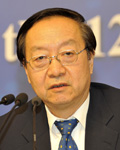 Li Yizhong, CPPCC member and former Minister of Industry and Information Technology
"The Chinese Government has the responsibility to regulate the rare earth industry with effective measures of controlling illegal mining, illicit extraction and unrestrained exploitation of rare earth resources. The country will keep integrating the currently fragmented industry, which accords with the laws of economics."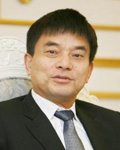 Liu Yonghao, NPC deputy and President of New Hope Group
"The model of 'farms plus farming cooperative' can integrate personnel resource of farming and help develop land management. Since the family farm is the basic unit to supply agricultural products, if its number and scale are getting larger, China's current agricultural situation might be alleviated."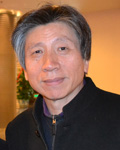 Fan Di'an, CPPCC member and Curator of the National Art Museum of China
"The most important thing for a nation is to having a common goal and dream which can affect the people's cultural psychology in a right way. As the concept of 'Chinese Dream' is put forward, people in literature and art circles should think further about history and the future."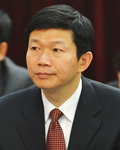 Li Li, NPC deputy and Director of Department of Health of Jiangxi Province
"A medical care system managed by the three different government ministries is costly and fragmented. The country should make plans to coordinate basic medical insurance and assistance for medical care in both rural and urban areas."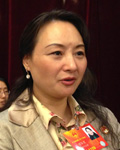 Hou Yuwen, NPC deputy and Manager of Xinhai'an Business Hotel in Pingxiang City, Jiangxi Province
"The service sector is an emerging industry. It provides large numbers of employment opportunities and helps realize entrepreneurship even if profits are low. Banks should lower the financing threshold for start-ups of small businesses and lend based on business project and credit, instead of the scale of their enterprises."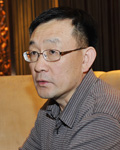 Gao Jixi, CPPCC member and Director of the Nanjing Institute of Environmental Sciences
"To change the current environmental situation, high-grade and advanced technologies are needed to increase productive output per unit of land. The higher the output, the less land is needed for development, thus lowering the damage to the environment. When more land is left in its natural state, the environment becomes much cleaner."