Editor's Note: At the end of 2014, Chinese President Xi Jinping put forward the strategic layout of the Four Comprehensives—comprehensively building a moderately prosperous society, deepening reform, advancing the rule of law and strictly governing the Communist Party of China. Later, the new guideline for development became the overall framework for the current leadership's work and has aroused interest at home and abroad. From Issue No.17 onward, Beijing Review publishes a series of commentaries by foreign researchers commissioned by Renmin University of China's Chongyang Institute for Financial Studies.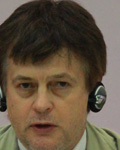 The Four Comprehensives are the guidance for China as it enters a new phase of development, with new challenges--a low per-capita GDP and wealth disparity issues; the environmental and resource issues that come along with such a rapid rise in prosperity; a complex security environment at home and abroad; as well as the need to modernize governance. The Four Comprehensives are the goals for a China already well along in its journey toward being fully developed.
The Four Comprehensives pay greater attention to the systemic, holistic, and complementary relationship between development and growth. Even the most economically minded of the Four Comprehensives is described as inseparable from governance issues. Fairness and justice--not just rising incomes--are also parts of creating a moderately prosperous society.
It seems that a moderately prosperous society is actually the new version of the Chinese Dream that Xi introduced in 2013. However, this is without significant problems: corruption, social tensions, environmental problems and decreasing economic growth after a long period of GDP growth in double digits.
The Chinese Dream is supposed to reflect a nation's aspirations for spiritual rejuvenation that would ultimately carry China into the ranks of the wealthy and powerful. Other competing dreams were a more robust legal system and a more inclusive political system. The implementation of this requires changes in the Party's activities in the following three key areas.
Continue and deepen political and economic reforms
Xi and other top leaders of the ruling Communist Party of China (CPC) should forge ahead with both political and economic policies that have already been put in place. President Xi took on the task of rebuilding the Party by weeding out corrupt officials. Xi's main political and ideological directives up to now have been his dramatic and apparently permanent anti-corruption campaign, as well as some economic liberalization drives, his promotion of significant rule-of-law initiatives, and his pioneering of new, centralized decision-making apparatuses.
Economic liberalization decisions, in particular ongoing efforts to direct a managed slowdown in favor of service-sector-led growth patterns, ties in closely with the attempt to establish a middle-class, moderately prosperous society.
Top officials like Zhou Yongkang, former member of the Standing Committee of the Political Bureau of the CPC Central Committee, and lower-rank figures have become the targets of Xi's anti-corruption drive, which targets government leaders and employees accused of receiving bribes and other forms of ill-gotten wealth.
It's also very important that President Xi's talk about controlling China's economy--introducing expectations of a "new-normal" GDP growth, which fell to 7.4 percent in 2014, compared to 14.2 percent in 2007--aims to forgo impressive development in exchange for slower but sustainable growth that will also pose less of a threat to the environment. This means spending more time and resources developing service-focused businesses as opposed to relying on factory exports and other industrial sectors to drive the economy.
For example, the 21st Century Maritime Silk Road is an admittedly ambitious concept of helping other Asian countries put badly needed infrastructure in place. This will ultimately help China's "new-normal" economy as well. The project describes this vision of trade and development that will benefit an entire region through infrastructure investments.
Govern the nation according to law
Xi drives home the importance of the newest addition to his policies: governing in strict accordance to the rule of law. Xi's calls for adherence to the rule of law are a necessary step that will tighten up the country's legal system. This means divesting total, overarching disciplinary power from the Central Government and allowing local courts to be supervised by local officials, as well as establishing semi-independent courts to promote judicial independence and reduce interference by local Party officials.
The principles of the rule of law reforms have until now mostly applied only to a small subset of commercial cases that have seen some improvements in efficiency, reliability, and transparency, it may be possible that these reform goals will now be pushed up, perhaps gradually, to the level of the entirety of judicial administration.
Be strict in governing the Party
This is closely related to Xi's deepened political reforms. Most of his platform stands on his assumption that internal corruption and previous tendencies to interfere with economic reforms is the biggest threat to the Party. According to Michael Schuman, a Beijing-based author and journalist, allowing reforms to take effect means restraint when it comes to Party interference.
Strictly governing the Party suggests this understanding may be correct. While previous ideological initiatives have had no need to emphasize the internal governance of the Party, the concept of ensuring implementation of bold reforms at the national level suggests the need for increased discipline against low- and mid-level officials. In order to realize any of the Four Comprehensives, the last will have to be a target of special focus, which is already in line with Xi's many ideological exhortations to grassroots-style simplicity and emulation of the Party's founding generation.
These developments may give us a new way to understand Xi's use of self-criticism sessions, "mass-line campaigns," and other such campaigns. These are the Party's traditional tools for mobilizing increased disciplinary oversight of its members. Xi might be seeking to remake his Party into a much more efficient, effective political organization, while restoring a similarly "comprehensive" ability to determine and direct social change. Whether this makes room for a significant degree of judicial independence--or at least predictability and due process--is an open question.
Xi genuinely sees governance issues (particularly corruption) as a major threat to the continued rule of the Party. That may well provide enough incentive for real changes to the way the Party governs the country--including how it redresses grievances. The question, as I've noted before, is how far Xi can go in solving governance and social justice issues without compromising the central goal of maintaining absolute rule by the Party in all sectors of society. If the Four Comprehensives are any indication, we should finally have an answer by the end of Xi's term.
The author is senior researcher of the Institute of Europe of the Russian Academy of Science, Russia
Copyedited by Kieran Pringle
Comments to zanjifang@bjreview.com
Related report: