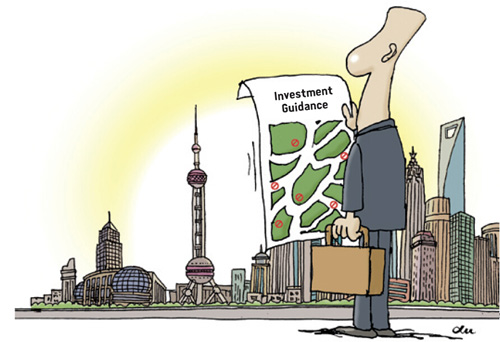 (CFP)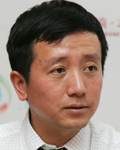 The phrase "negative list" has been one on everyone's lips since the Chinese Government approved the establishment of the China (Shanghai) Pilot Free Trade Zone (FTZ) last August.
Under the negative-list approach, foreign investment into the sectors excluded by the list only needs to register with the relevant authorities. Among all the pilot programs in the Shanghai FTZ, the negative-list approach has been the focus of public attention.
Various local governments, especially those applying for the establishment of FTZs, have proposed utilizing the negative-list approach, and almost all their proposals have been shorter than the one put forward for the Shanghai FTZ.
However, there is some cause for concern regarding this system. At the end of March, the Indonesian Government announced its decision to terminate all of its 67 bilateral investment treaties, shocking the international investment market and urging people to review the potential risks of the negative-list approach.
A positive move
In China, the negative-list approach is connected with the reform of an investment administration system that is transforming from an approval-based to a registration-based one. At present, the establishment of foreign-invested enterprises must be subject to the approvals of development and reform commissions and commerce authorities at both national and local levels.
The Chinese Government relaxed the approval-based system in 2004, but the application procedure was not simplified and applicants still have to submit the same documentation. After the negative-list approach is adopted, establishment of foreign-invested enterprises need only be subject to registration, and investors will spend less time being embroiled in the application process.
The negative-list approach is nothing new in the country's administration of foreign investment or foreign trade. In the Catalogue for the Guidance of Foreign Investment Industries, a document oft-revised by the Chinese Government, foreign investment industries are divided into three categories: encouraged, restricted and prohibited. The administration of foreign investment in China adopts a mixed approach, which mainly relies on the lists of restricted and prohibited industries and is supplemented by a positive list of encouraged industries.
According to the Protocol on the Accession of the People's Republic of China to the WTO, China made a commitment to not collecting export tariffs on products excepting the 84 varieties of products listed in Annex 6. This effectively constitutes a negative-list approach. But it wasn't until July 2013 that the country expanded the negative-list approach to cover international commitments when it agreed to adopt the approach in China-U.S. bilateral investment treaty negotiations. Later on, it initiated a pilot program in the Shanghai FTZ.
The negative side
By adopting a negative-list approach rather than a positive-list approach, a host country undoubtedly runs greater risks.