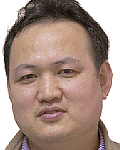 Chinese President Xi Jinping paid his first state visit to India from September 17 to 19, reaching important consensus with Indian leaders on furthering a strategic bilateral partnership toward peace and prosperity.
This meeting between leaders of the two countries with the first and second largest populations in the world and the consensus they reached will bring unprecedented opportunities.
India was one of the earliest countries to start friendly communications with China. Back in the Eastern Han Dynasty some 2,000 years ago, Indian merchants arrived in the capital of Luoyang to do business. Buddhist thought, brought from India by Chinese monk and traveler Xuan Zang who went there seeking Buddhist scriptures during the Tang Dynasty (618-907), has had a profound influence upon the Chinese. The classic novel Journey to the West draws on Xuan Zang's experiences, and has given a positive impression of India to the Chinese people.
As such, China and India have similar histories. Both countries fostered ancient civilizations, now thousands of years old; both have suffered the invasions of colonial countries, and went down long paths seeking national independence and strength; and finally, both countries are now embarking on a journey of national renewal. As a result, people in both countries have a deeper understanding of and higher aspirations for peace. Thus, their processes of renewal are preconditioned on peace and progress.
As developing countries with large populations, China and India have similar development goals. They have both put the growth of their economies and the improvement of people's livelihoods high up on the docket.
In dealing with international relations, China and India have similar perspectives. China, India and Myanmar first put forward the Five Principles of Peaceful Coexistence—mutual respect for sovereignty and territorial integrity, mutual non-aggression, non-interference in each other's internal affairs, equality and mutual benefit, and peaceful coexistence—60 years ago. These principles have stood the test of time and are widely recognized.
Trade created by the two countries' close contact will make huge contributions to global economic and social development. As the world's "factory" and "back office," China and India, respectively, can strengthen cooperation with their complementary advantages. Currently India is opening up to the east while China is heading west. The two countries can collaborate and build the world's most competitive production base, most attractive market and strongest growth engine.
In this vein, President Xi has declared that China is willing to increase imports of Indian medicine and agricultural products. China will also promote the construction of the economic corridor linking Bangladesh, China, India and Myanmar. It will collaborate with India under the frameworks of the 21st Century Maritime Silk Road and the Asian Infrastructure Investment Bank while pushing forward regional economic integration, interconnection and collaboration. It will also keep communications with India in multilateral organizations such as the UN, the Group of 20, and BRICS. In addition, China backs India's bid to join the Shanghai Cooperation Organization. Xi's declarations have expressed China's willingness and aspirations to achieve common development and prosperity through friendly contact with India.
Despite all of this, problems between the two countries such as border disputes should not be ignored. The two countries were not able to reach conclusions on the issue during Xi's visit, though leaders of the two countries did come to positive agreements. For example, China and India have vowed to seek a fair and reasonable solution acceptable to both parties through friendly negotiations. Before such a solution is reached, the two will work together to control disputes and safeguard peace in the border regions in order to prevent border issues from negatively affecting overall bilateral relations. If the two nations can stick to this approach, mutual benefit and cooperation will prevail over their differences.
China and India have taken important steps toward sincere cooperation by accelerating bilateral relations and strengthening mutual political trust. Such moves serve the two countries' basic national strategies and vital interests. It is hoped that both will continue to advance their strategic partnership through close communication and contact.
Email us at: lanxinzhen@bjreview.com