The three-day Boao Forum for Asia concluded on April 8. Altogether 1,221 business representatives around the world participated in 54 discussion sessions at the forum in Boao, south China's Hainan Province. Beijing Review's Zhou Xiaoyan reports opinions of finance and manufacturing industry leaders: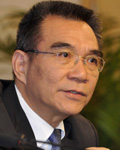 Justin Yifu Lin, former Senior Vice President and Chief Economist of World Bank Group
"Technical innovation, industrial upgrading and infrastructural construction will be the main drivers of China's economy in the future. If the country can properly deal with issues in those areas, it will maintain the 8-percent economic growth in the next 20 years!"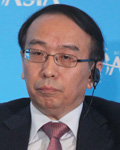 Zhang Dongning, Vice President of Bank of Beijing
"The government should appropriately regulate the finance industry. Specifically, it should create a fair business environment, make rules according to law of the market and implement the rules for reward and punishment."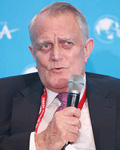 Rodney Ward, Chairman of Asia Pacific Global Corporate and Investment Banking with the Bank of America Merrill Lynch
"I'd like to see a much more dynamic financial market with the participation of foreign financial industrial players. Right now, foreign participants can only come into the Chinese market through Qualified Foreign Institutional Investors (QFII). But most of these QFII facilities are for equity investment, not for bond investment."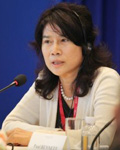 Dong Mingzhu, Chairwoman of Gree Electric Appliances, Inc.
"The lack of core competence results in the recession of China's manufacturing industry. Some original equipment manufacturers suffered a lot during the financial crisis, because they were short-sighted at the start-up stage and didn't have a long-term plan."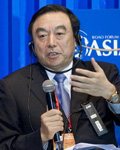 Ma Weihua, President of China Merchants Bank
"Promising credit consumption will become an important engine to boost China's domestic demand. China Merchants Bank's credit card business became profitable four years ahead of its 8-year schedule. Forty percent of that profit came from interest."
(Reporting from Boao)