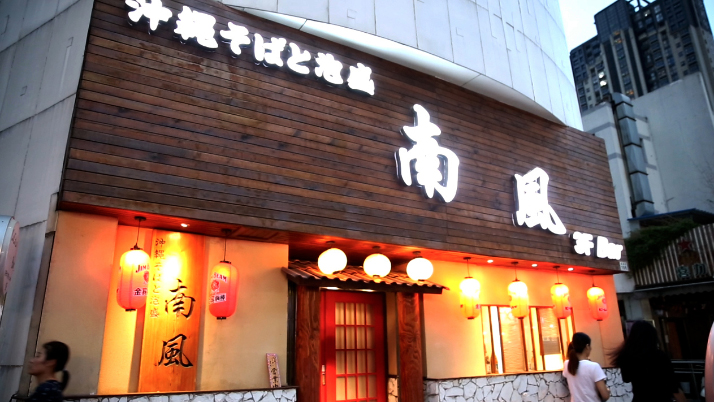 Nanpu brings Okinawa food to Suzhou in Jiangsu Province (ZHANGWEI)
Nanpu means the south wind in Japanese. When Jun Okuhara planned to open a restaurant in Suzhou in east China's Jiangsu Province, along with his Chinese partner Wang Yue, in 2015, he decided to call it Nanpu, since he is from Okinawa, the southernmost prefecture of Japan.
Located southeast of the Chinese mainland, the prefecture, a famous tourist destination, has had close ties with China for centuries. "We have many things that originated from China and Okinawa-style noodles are one of them," Okuhara said. "When I decided to serve it in Suzhou, I wanted to indicate that it's coming back home from the southern islands [of Japan] and show this interaction between us. So, our restaurant was named Nanpu."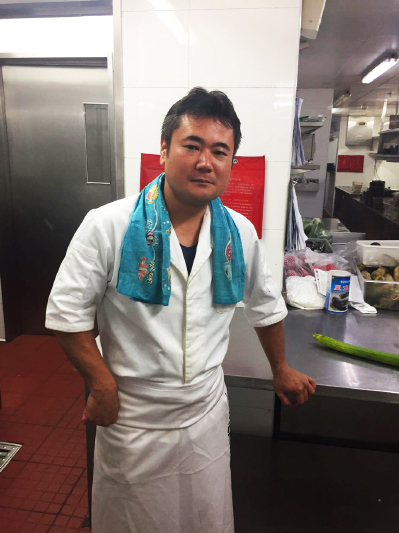 Jun Okuhara, co-founder and master chef of Nanpu (COURTESY PHOTO)
The restaurant sits on what has come to be known as the Japanese Restaurant Street in Suzhou New District, due to the large number of Japanese eateries in the neighborhood. "Although our restaurant is in Suzhou, we try our best to make the dishes taste just the way they do in Okinawa… This is what makes us special," Okuhara told Beijing Review.
The Okinawa native decided to become a chef because he wanted to develop a skill that would allow him to make a living, regardless of whether he was in Japan or overseas. So in his 20s, with a heart full of ambition, he decided to embark on a new—and challenging—phase of life.
He chose Singapore as his first destination abroad. While working there, he learned English and Chinese and three years passed in the blink of an eye. It was time to go back to Okinawa and on the way, he decided to stop by Suzhou. But fate had other plans and today, he has been moored in the Chinese city for more than a decade.
"At the beginning, I was hired by a restaurant in Suzhou and started working for them as a master chef," he explained his trajectory. "A year later, the restaurant suddenly closed, leaving me with no choice but to open a new one myself. I ran a few restaurants in 10 years and Nanpu is the latest one."
It has not been an entirely smooth process. "Managing a restaurant in a foreign country is not that simple," he said. But "the smile of customers" and his dogged wish to provide authentic Japanese food sustained him through the ups and downs in Suzhou.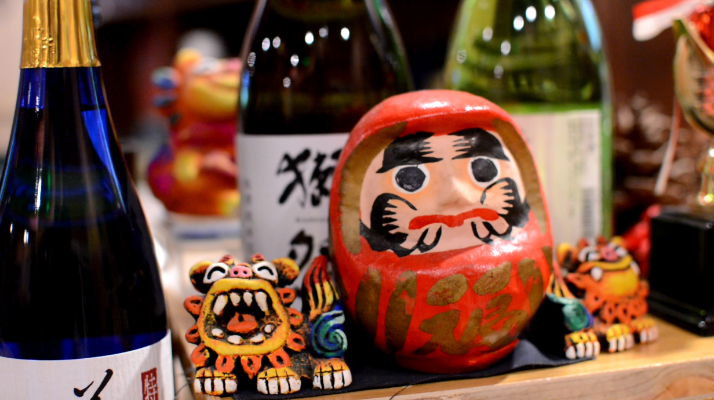 Nanpu brings Okinawa culture to Suzhou with shisa (left), the traditional lion guardian of the Japanese prefecture (ZHANGWEI)
Now the south wind is beckoning him again. Okuhara has a new dream: to contribute to the promotion of the "sixth industry" in Okinawa. The "sixth industry," a Japanese concept, envisions creating income opportunities, especially for the elderly and women, by combining primary, secondary and tertiary industries (1 x 2 x 3=6) to increase the consumption of agricultural products.
"All the experiences in China have given me magical inspiration," the entrepreneur said. "For instance, I'm wondering if I can somehow mix traditional Chinese herbs with the 'sixth industry' and take the idea to Okinawa, like I did with the Okinawa-style noodles. I have been away from my home for a decade, now it's time to contribute [there]."
During his career journey, Okuhara said his motto has been "be honest." "The dishes I make may not be fancy, but they're all made with real and fine ingredients. This will never change whatever I do or wherever I am," he added.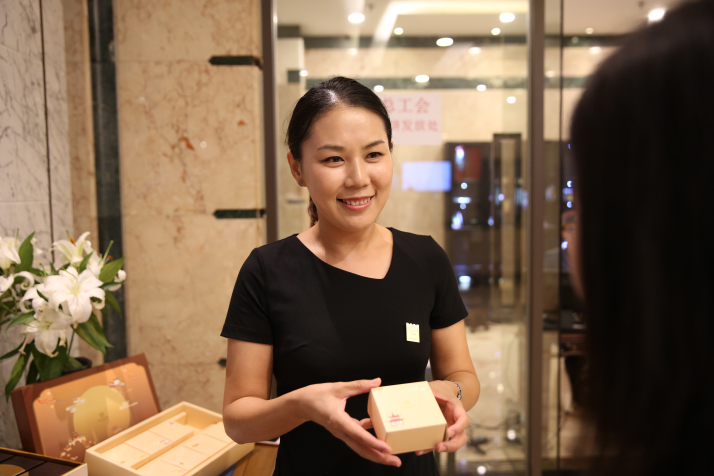 Kiyomi Shirakawa offers a mooncake to a customer at the Castle Hotel (ZHANGWEI)
Many more Japanese professionals have made Suzhou their home, like Kiyomi Shirakawa, the sales manager at the Castle Hotel, a four-star hotel about 4 km from Nanpu.
Unlike Okuhara, Shirakawa was born in China and has a Chinese grandfather. But she hardly spoke any Chinese, having moved to Japan in her early childhood. Then she came back to study Chinese at Suzhou University. "To explore my roots, I flew to this city and tried my best to improve my Chinese," Shirakawa said. After graduating, she joined the Castle Hotel nine years ago and has gradually fitted into Chinese society.
As her Chinese and career progress, Suzhou has been growing along with her. "Compared to 2004, when I first came to Suzhou, the city has changed rapidly," she marveled. "We can see its development in our daily life." She finds the once humble coffee shops an example of the discernible change. "There were few coffee shops back then, but now they're everywhere in town," she said, tracing her memory. Along with the changes, she relishes one thing that has remained constant: the kindness of the people. "My customers and colleagues have always been kind and friendly. I will always love this ancient city, which is where my friends are," she said.
(Reporting from Suzhou, Jiangsu Province)
Copyedited by Sudeshna Sarkar
Comments to zanjifang@bjreview.com