Hello and welcome to the 49th issue of Beijing Review.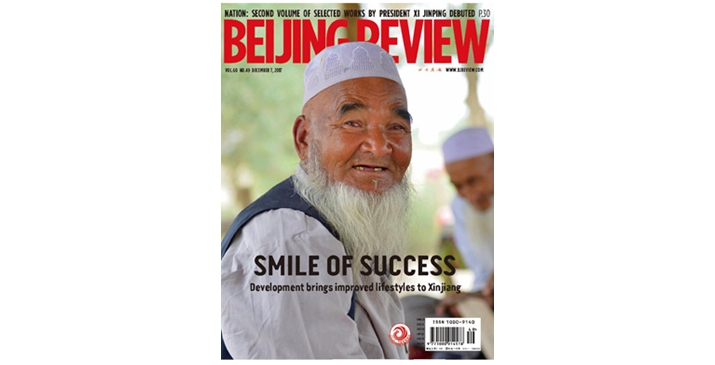 Photo by Jiang Xiaoying
COVER STORY
One-Way Ticket to Prosperity is about the reduction of poverty in Xinjiang, especially among women. More enterprises are taking advantage of policy incentives to move to Xinjiang, enabling more people to make the transition from land to factory and improve their incomes.
BUSINESS
Green and Smart is about climate-friendly solutions that are benefiting both investors and the environment. The Chinese Government is making a great push to encourage development that also protects the environment. Many private Chinese companies are now making contributions to protecting the environment in their business operations.
Forum
Are TCM Courses Suitable for Pupils? is a story about controversy in teaching elementary school children about Traditional Chinese Medicine (TCM). East China's Zhejiang Province has released elementary school textbooks about TCM to encourage students' awareness of traditional way of living and keeping fit, touching on the basics of Chinese medicine, acupuncture, massage therapy and exercise.
Copyedited by Pamela Tobey
Comments to linan@bjreview.com