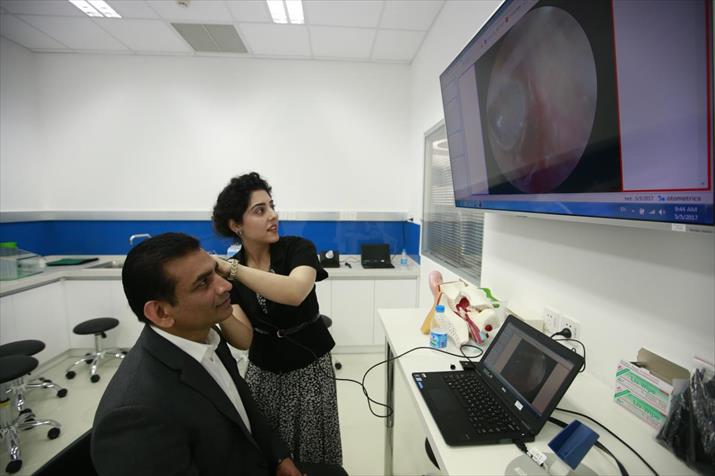 Experts with the Sonova Global Hearing Institute (COURTESY OF SGHI)
A Switzerland-headquartered provider of extensive hearing care solutions launched its first global hearing institute in Suzhou, east China's Jiangsu Province, on May 5.
The Sonova Global Hearing Institute (SGHI) was set up to meet the demand for hearing care in China, said Leonard Marshall, Director of the Asia-Pacific Region, Sonova.
The latest data from the World Health Organization's official website show that over 5 percent of the world's population--around 360 million people--is hearing impaired.
According to the second national sample survey on the population with disabilities in 2006, there were 27.8 million hearing-impaired people in China. However, hearing care service is in short supply. The country is badly in need of professional hearing care talent.
Long Mo, head of the Beijing-based China Rehabilitation Research Center for Hearing and Speech Impairment, said at the opening ceremony that that the center would continue to team up with the SGHI to train more hearing care professionals.
Copyedited by Dominic James Madar
Comments to linan@bjreview.com