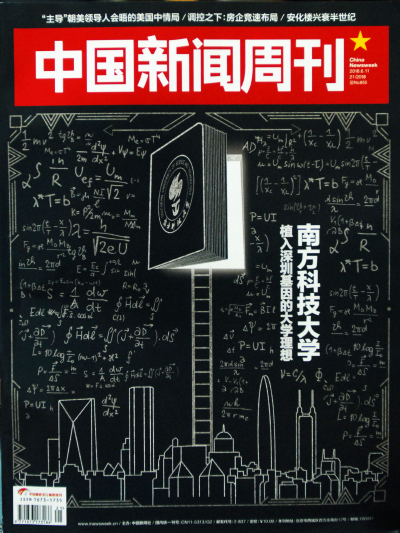 The Southern University of Science and Technology (SUST), which was founded in Shenzhen in south China's Guangdong Province as a pilot of China's higher education reform in 2012, has taken a number of steps toward the innovation of education.
For a long time Shenzhen lacked a quality institution of higher education to support its hi-tech economy. Although the city has invited prestigious establishments such as Peking and Tsinghua Universities and the Harbin Institute of Technology to set up graduate schools there, substantial results only recently began to emerge.
Since its establishment, SUST has been keen to establish a modern system of governance, with its first president chosen by a head-hunting company followed by the establishment of a board of directors.
In contrast to traditional Chinese universities where the recruitment of teachers is dominated by administrative departments, teachers at SUST are recruited by the university's schools and departments independently, with administrative departments merely assisting in the process.
SUST takes Stanford's prioritization of the application of science and technology to industrial development as its model. Professors at SUST are allowed to become shareholders of enterprises formed using their research results.
The university has formed a comprehensive discipline system incorporating science and engineering. A medical school is under construction in order to promote the development of Shenzhen's medical industry which lags behind the city's economic strength. Humanities subjects are also under development with an eye on providing premium education in the arts for students majoring in science and technology.
(This is an edited excerpt of an article published in China Newsweek on June 11)