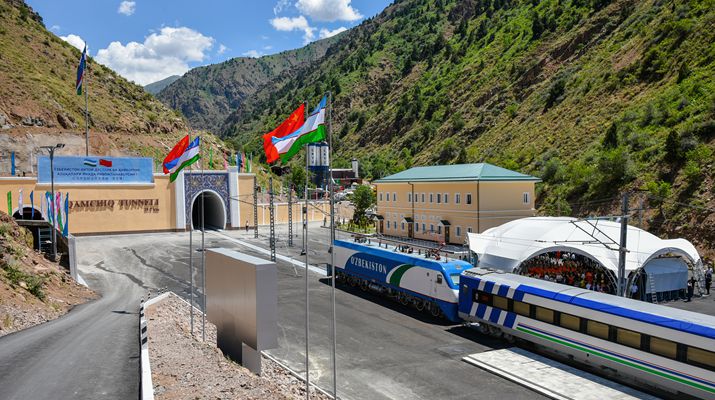 The Qamchiq Tunnel in Tashkent of Uzbekistan on June 22, 2016 (CNSPHOTO)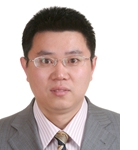 This year marks the 25th anniversary of the establishment of diplomatic relations between China and Uzbekistan on January 2, 1992. In March that year, then Uzbek President Islam Karimov paid a state visit to Beijing, opening a chapter of friendship and cooperation with China. Over the past quarter century, this relationship has grown steadily, boosted by the signing of several significant bilateral agreements.
In 2012 the two sides established a strategic partnership and two years later, signed the Treaty of Friendly and Cooperative Partnership. In 2016, during Chinese President Xi Jinping's state visit to Uzbekistan, he and Karimov decided to upgrade China-Uzbekistan relations to a comprehensive strategic partnership.
After Karimov died in September 2016, Shavkat Mirziyoyev became the acting president and was sworn in as the new president on December 14, 2016, marking the first change in this Central Asian country's leadership since its independence. But it has not impacted the stable and strategic partnership that China and Uzbekistan enjoy.
There is a long historical relationship between the Chinese and Uzbek civilizations. The ancient Silk Road linked the two peoples together as early as in China's Western Han Dynasty (202 B.C.-A.D. 8) and the names of famous historical cities in Uzbekistan, such as Bukhara, Samarqand and Tashkent, can be found in Chinese historical records.
China and Uzbekistan have maintained close trade ties and people-to-people exchanges. The contact between the two civilizations led to intermarriages and today, many generations later, Sino-Uzbek families can be found in both countries.
Sayyid Ajjal Shams al-Din Omar, an officer of Genghis Khan who came from Bukhara, was appointed first governor of southwest China's Yunnan Province by Yuan Dynasty Emperor Kublai Khan in the 13th century. Omar adopted many beneficial policies for the local people and advanced the development of irrigation, agriculture and education in Yunnan. He also contributed to unifying different ethnic groups and is remembered as a respected historical figure by local people today.
Stage by stage
China-Uzbekistan relations have developed in three stages. In the first stage, from 1992 to 2000, bilateral diplomacy remained the focus. The two governments inked a series of fundamental agreements paving the way for mutually beneficial cooperation. Three key joint documents were issued in this period: the joint communiqué on the establishment of diplomatic relations in January 1992 followed by another joint communiqué in March; and a joint statement on further promoting friendship and cooperation in 2000.
The second stage was from 2001 to 2011. In June 2001, China, Kazakhstan, Kyrgyzstan, Russia, Tajikistan and Uzbekistan consensually established the Shanghai Cooperation Organization, which became a new platform for China and Uzbekistan to develop their cooperation.
The political communication between the two countries became more frequent and their cooperation grew. In 2004, China and Uzbekistan signed a joint statement on deepening and developing their friendly and cooperative partnership.
The third stage from 2012 features the strategic partnership between China and Uzbekistan. In 2012, the two sides agreed to draw the blueprint of a strategic partnership. When Karimov visited China in May 2014, the Treaty of Friendly and Cooperative Partnership was signed. In June 2016, both countries agreed to establish a comprehensive strategic partnership in an all-round way. When China's Vice Premier Zhang Gaoli attended Karimov's funeral on September 3, 2016 as the Chinese Government's special envoy, he said during talks with Mirziyoyev, then Uzbek Prime Minister, that China would continue deepening the mutual beneficial cooperation with Uzbekistan and advance the growth of China-Uzbekistan relations.
Mirziyoyev, who was prime minister for over 10 years, believes it is very important to have sound relations with China. He is an old friend of China who has witnessed many historic moments in bilateral relations.
Mirziyoyev paid his first state visit to China as Uzbek president when he attended the Belt and Road Forum for International Cooperation in Beijing in May.
In the last 25 years, China-Uzbekistan relationship has been growing steadily.
Bilateral trade has maintained substantial growth. In 1992, the trade volume was worth only $47.52 million. In 2016, it had increased 76 times to $3.6 billion.
In 2013, Xi proposed the Silk Road Economic Belt Initiative during his visit to Kazakhstan. Many countries including Uzbekistan welcomed the initiative. Along with the 21st-Century Maritime Silk Road, the initiative marks a new stage of practical cooperation between China and Uzbekistan. China has become Uzbekistan's second biggest trading partner and its largest investment source since then.
Both countries conceived the idea of reviving the ancient Silk Road which passed through Eurasia on their own. As early as in 1994, Uzbekistan, in cooperation with the UN Educational, Scientific and Cultural Organization, proposed in an event held in Samarqand that all parties should work together to revive the ancient trade route.
In August 2014, China and Uzbekistan released a joint statement announcing they "are willing to implement the Belt and Road Initiative, will determine a new and promising direction for economic cooperation and will further advance key projects." In October that year, Uzbekistan, as one of the first prospective founding members, signed a memorandum of understanding to establish the Asian Infrastructure Investment Bank in Beijing. In June 2015, China and Uzbekistan reached an agreement to strengthen mutually beneficial economic and trade cooperation under the framework of the Silk Road Economic Belt.
The joint construction of the land Silk Road has become a mainstay of China-Uzbekistan cooperation. The progress on Belt and Road projects includes the Qamchiq Tunnel, the longest railway tunnel in Central Asia, which was opened in June 2016. The 19-km tunnel is part of Uzbekistan's Angren-Pap railway line. The China Railway Tunnel Group overcame complicated geographic conditions to build the Qamchiq Tunnel in three years. The 169-km electric rail line will serve as a cornerstone of Uzbekistan's independent railway networks, improving transport at home as well as connectivity with neighboring countries.
A joint industrial park is another key bilateral project. In 2009, Chinese investors established the Pengsheng Industrial Park in Uzbekistan's Jizzakh Region and subsequently, it became part of the bigger Jizzakh Industrial Park. With over 10 Chinese companies including Huawei and ZTE operating from there, the Jizzakh Industrial Park has become a platform for Chinese companies to go to Central Asia.
New ambitions
While serving as acting president, Mirziyoyev had shown his determination to go ahead with reforms. In December 2016, he issued an executive order to boost tourism, targeting it as a strategic industry. The Uzbek Government is determined to clear all barriers to tourism development. For example, it will simplify visa issuance procedures, registration, passport checking and customs clearance. Bukhara will become the country's first major international tourist destination.
China and Uzbekistan have mutually complementary economies. China is the largest cotton market for Uzbekistan and the largest provider of equipment designed for soil improvement to Uzbekistan. The Belt and Road Initiative, aiming to promote common development, shared benefits and connectivity among nations, will bring landlocked states like Uzbekistan opportunities to integrate into the world economy.
Uzbekistan's current efforts to reinvigorate its economy present new opportunities for Chinese companies to invest there.
The author is deputy director of the Department for European-Central Asian Studies under the China Institute of International Studies.
Copyedited by Sudeshna Sarkar
Comments to liuyunyun@bjreview.com