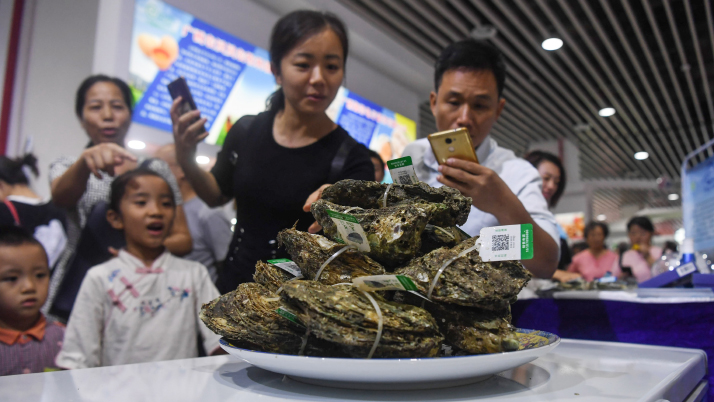 Oysters from ASEAN countries displayed at the 16th China-ASEAN Expo Agriculture Exhibition in Nanning, Guangxi Zhuang Autonomous Region in south China, on September 22, 2019 (XINHUA)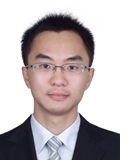 It is no surprise that the Association of Southeast Asian Nations has emerged as China's largest trading partner, surpassing the EU, and its 10 member states have become important destinations of investment in the Belt and Road Initiative. The initiative refers to the Silk Road Economic Belt and the 21st-Century Maritime Silk Road, which China proposed in 2013 to improve connectivity and cooperation on a transcontinental scale.
Several factors have contributed to the bilateral trade continuing to grow even in the first half of 2020, when the world was haunted by the novel coronavirus disease (COVID-19) pandemic and the shadow of recession.
The stable and growing relationship between China and the bloc has been the bedrock for the improved economic ties. The relationship goes back to 1991 when they established dialogue relations and ASEAN accorded China full dialogue partner status five years later. In 2013, their relationship was elevated to strategic partnership.
China has also formed different kinds of partnerships with ASEAN member countries, like the all-round cooperation partnership with Singapore and comprehensive strategic partnerships with Viet Nam, Laos, Cambodia, Myanmar, Thailand, Indonesia and Malaysia. The upgrading of diplomatic ties shows enhanced mutual trust, willingness to cooperate, strategic consensus and integration of their development interests.
Fruitful collaboration
After the Asian financial crisis of 1997, China and ASEAN initiated multi-level cooperation mechanisms such as the ASEAN-plus free trade agreements, with China as well as with China, Japan and the Republic of Korea (ROK), and the Greater Mekong Subregion economic cooperation between six countries that share the Mekong River—China, Cambodia, Laos, Myanmar, Thailand and Viet Nam.
Also, after China and ASEAN agreed on establishing a free trade area in 2002, economic and trade cooperation has increased. The free trade area was launched in 2010, and in 2015, they agreed to upgrade it. In 2017, China-ASEAN trade volume exceeded $500 billion, and in 2019 it crossed $600 billion. In the first half of 2020, the figure topped $299 billion despite the COVID-19 fallout, increasing 5.6 percent year on year.
The two sides have formulated multiple policies to enhance economic cooperation and restore economic growth during the COVID-19 response. Chinese President Xi Jinping maintained communication with ASEAN leaders and reached important agreements.
Unlike Western countries' attempts to stigmatize China over the pandemic, ASEAN countries showed solidarity not only by providing medical assistance but also through special gestures like Cambodian Prime Minister Samdech Techo Hun Sen paying a visit to China in February.
China also reached out to ASEAN by sending medical supplies and medical experts once the epidemic was brought under control at home. It held video meetings with ASEAN countries to share control and prevention experience while fast tracks were initiated between it and Indonesia, Cambodia and Myanmar to ensure the movement of people and flow of goods.
The growth of China-ASEAN trade will play a key role in regional development and global economic recovery.
East Asian countries' economies have performed relatively well in today's sluggish world economy. With COVID-19 still uncontrolled in most countries, the global economy has been weakened with major economies such as the U.S., Germany and France predicted to contract this year. But China's economy is poised to grow and ASEAN economy is expected to recover next year.
Meanwhile, ASEAN and China, Japan, the ROK, Australia, New Zealand and other countries are negotiating the Regional Comprehensive Economic Partnership (RCEP), a free trade agreement in the Indo-Pacific region that will create the largest trade bloc in the world. The RCEP will be an important stabilizer for economic development against the global recession, leading the growth of the Asia-Pacific economy and vitalizing China-ASEAN economic cooperation and regional prosperity.
Moreover, China-ASEAN cooperation is an example of building a community with a shared future for humanity.
Xi put forward the idea of a China-ASEAN community with a shared future in 2013 during his visit to Indonesia, where he expressed China's willingness to be ASEAN's good neighbor, friend and partner. Laos signed an action plan with China for building a community with a shared future in 2017 and in 2019, Cambodia followed suit. China and Myanmar also reached a similar agreement during Xi's visit to Myanmar in January.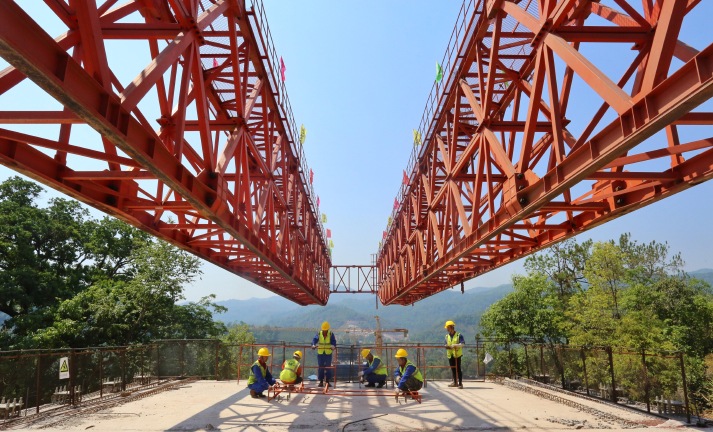 The Mu Nai River Double-Line Bridge, part of the China-Laos Railway, under construction in Pu'er, Yunnan Province in southwest China, on April 27, 2019 (XINHUA)
Challenges ahead
Going forward, the cooperation might encounter some difficulties as the external environment continues to deteriorate.
The main reason is the U.S. continuously stirring up regional tensions in recent months. It not only broke into the 12-nautical-mile limit of South China Sea islands and reefs that are Chinese territory but also roped in its allies and partners to undertake military exercises in the South China Sea. The military maneuver disturbed the situation and added new challenges to the relationship between China and ASEAN countries.
The U.S. has also intensified its containment of China in the economy, politics, technology, security and other areas, forcing ASEAN to choose sides between China and the U.S., which is another major challenge.
In addition, a prolonged economic contraction and the pandemic will also create uncertainty in bilateral cooperation. For example, because of the pandemic, people-to-people exchanges between China and ASEAN have been restricted and are unlikely to return to normal in the near future.
But the foundation of bilateral cooperation remains solid and both China and ASEAN aspire for cooperation, development and prosperity. All members in the partnership are developing countries, which means economic and social development is high on their agenda. Their strategic consensus to improve economic cooperation and boost regional integration will give momentum to bilateral ties, which have kept moving forward despite the deliberate U.S. disturbance and pressure.
Besides cooperation in traditional trade and infrastructure, the two sides are also set to deepen collaboration in 5G, smart city and e-commerce, which will provide new growth engines for their ties.
The author is assistant director and associate research professor at the Institute of Southeast Asian and Oceanian Studies, China Institutes of Contemporary International Relations
(Printed Edition Title: Model of Win-Win Cooperation)
Copyedited by Sudeshna Sarkar
Comments to yanwei@bjreview.com