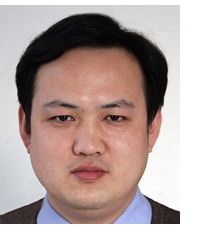 China's Ministry of Commerce (MOFCOM) declared the Rules on Counteracting Unjustified Extra-Territorial Application of Foreign Legislation and Other Measures on January 9, taking effect on the very day of promulgation.
The formulation of these rules comes in accordance with the National Security Law of the People's Republic of China, and other related regulations, for the purpose of counteracting the impact on China stemming from the unjustified extra-territorial application of foreign legislation and other measures, safeguarding national sovereignty, security, and development interests, and protecting the legitimate rights and interests of citizens, legal persons and other organizations across China.
Through the issuance of these rules, the Chinese Government is responding to the reckless long-arm jurisdiction as practiced by certain countries.
Long-arm jurisdiction itself refers to internationally acceptable legitimate behavior. Nevertheless, recent years have seen certain countries stretch this behavior beyond the limitations of what is appropriate. For example, the U.S. Government has politicized trade and economic issues by turning to its domestic laws and abusing its national power to bash Chinese companies. Since 2020, 77 Chinese businesses have been put on the sanction list by the U.S. Government on the grounds of posing a threat to national security. The U.S. has stalled regular investment from these companies as well as prohibiting them from doing business with a third country. A few other nations followed suit, such as the United Kingdom and Australia, hampering all investments by invoking domestic laws.
MOFCOM opposes the unjustified extra-territorial application of foreign legislation and other measures, as these practices batter the rule-based multilateral trade mechanism and undermine overall global economic recovery. According to the rules, where a citizen, legal person or other organization of China suffers significant losses resulting from non-compliance with the relevant foreign legislation and other measures, relevant government departments may provide the necessary support based on the specific circumstances.
The Chinese Government adheres to all international treaties it has signed, and is ready to fulfill its international obligations. This, however, does not mean that China will tolerate other countries using their domestic laws to interfere in and restrict normal trade and investment by Chinese businesses.
The newly released regulations were promulgated in accordance with international practices. In the 1990s, the United Nations passed a series of decrees, calling to abolish all laws and measures resulting in a unilateral extra-territorial effect on other countries' businesses, and appealing to nations everywhere to reject such laws and measures at large. The regulations draw on the experience of the European Union in terms of information reporting, and judicial relief, all the while taking into consideration national conditions.
China has long insisted that countries must abide by international laws and basic principles for international relations when handling any type of foreign exchange. Like most countries and territories worldwide, China objects to the practice of hurting the legitimate rights of other nations through the unjustified extra-territorial application of laws and measures, a stance that the Chinese Government will stick to.
Copyedited by Elsbeth van Paridon
Comments to lanxinzhen@bjreview.com