British Prime Minister David Cameron announces his resignation outside 10 Downing Street in London on June 24 after Britons voted to leave the EU despite his campaign for a vote in favor of remaining (XINHUA)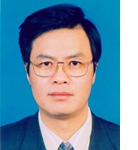 Britain's exit (Brexit) from the EU has actually kicked off, as Leave supporters won a majority by 51.9 to 48.1 percent in a historic referendum held on June 23. After the final result was announced, Prime Minister David Cameron of the Conservative Party said outside 10 Downing Street in London that he will stand down by October.
"I think the country requires fresh leadership to take it in this direction," Cameron said. The prime minister campaigned for Britain to remain as an EU member, but the result went against his wishes.
Lukewarm relationship
Europe and the rest of the world have been shocked by Britain's decision to leave. However, for the British people, Brexit is not a fresh idea. Britain has a long history of maintaining relative isolation from the European continent in the past.
There was even suspicion among the British when other European countries conceived the idea of regional integration after World War II.
On September 19, 1946, Winston Churchill delivered a speech at Zurich University in Switzerland expressing support for European integration. "We must build a kind of United States of Europe. In this way only will hundreds of millions of toilers be able to regain the simple joys and hopes which make life worth living," Churchill said. Critically, though, he dismissed British membership of Europe's regional organization. "France and Germany must take the lead together. Great Britain, the British Commonwealth of Nations, mighty America, and I trust the Soviet Union… must be the frien