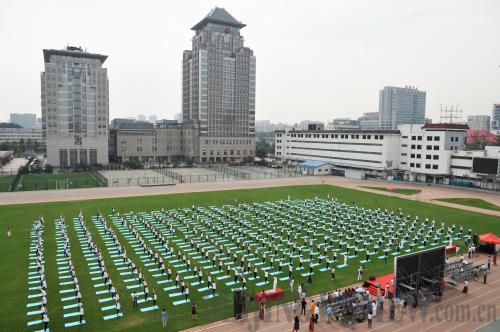 More than 500 yoga practitioners perform group yoga on the grounds of Peking University in celebration of the first International Day of Yoga on June 21 (WEI YAO)
Some 500 yoga practitioners celebrated the first International Day of Yoga by performing group yoga and participating in open workshops within the environs of Peking University on the morning of June 21, making Beijing one of over 3,000 designated locations worldwide where the event was celebrated.
Indian ambassador to China Ashok K. Kantha, UNAIDS China Country Director Catherine Sozi and the Vice President of Peking University Li Yansong attended the event and delivered speeches.
Yoga has acquired great popularity in China. As the ambassador noted, today, there are more and more yoga practitioners and organizations here in the Middle Kingdom. One of the reasons for the discipline's runaway success is its obvious benefits to physical and mental well-being. It provides solutions for people in fostering self-fulfillment and exercising self-restraint.
It also promotes a lifestyle that espouses harmony between people and nature, which is consistent with China's traditional values. "Yoga is going to have a second home in China," Kantha said.
Countrywide, 12 other cities also marked the day by means of various celebratory activities.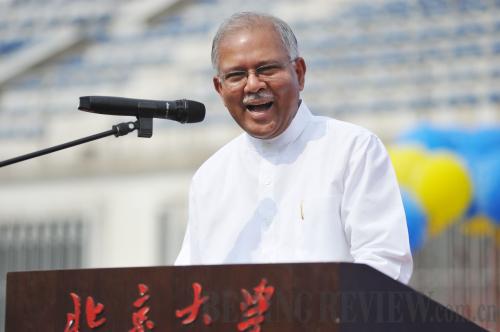 Indian ambassador to China Ashok K. Kantha delivers a speech during the event (WEI YAO)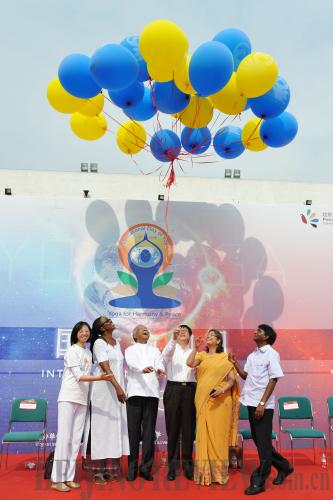 Guests release balloons to kick off festivities (WEI YAO)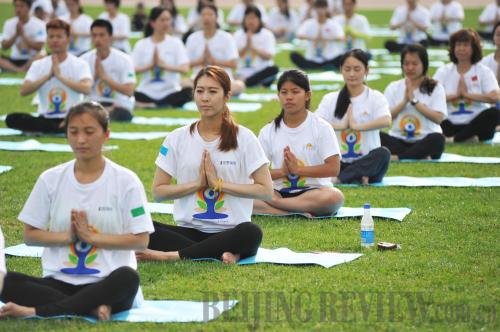 Amateur practitioners, most of whom are students at the university, warm up for group yoga at the celebratory event (WEI YAO)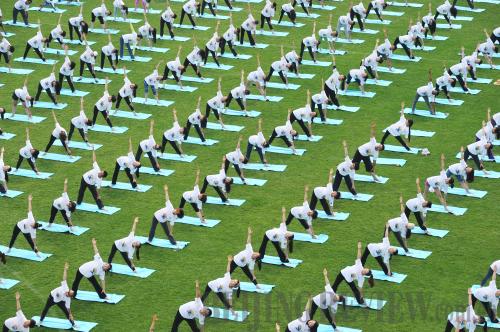 Practitioners doing the triangle pose during the event (WEI YAO)