All Tibet's ethnic groups enjoy complete freedom of religious belief and the unique traditions of these groups are respected and protected. All religions and all religious sects are equal in Tibet. The Living Buddha reincarnation or Tulku system, unique to Tibetan Buddhism, is fully respected.
People are free to learn and debate Buddhist doctrines, to be ordained as monks and practice Buddhist rites. Academic degrees in Buddhism are also granted.
The Central Government has listed several religious sites as cultural relics subject to state or autonomous regional protection, including the Potala Palace and Jokhang, Tashilhunpo, Drepung, Sera and Sakya monasteries.
Tibet now has more than 1,700 venues for religious activities, and about 46,000 monks and nuns. Every year monks and laymen organize and take part in the Sakadawa Festival and other religious and traditional events. Annually more than 1 million worshippers make the pilgrimage to Lhasa.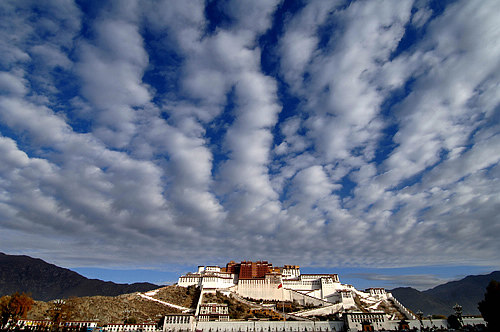 FOREVER NEW: The Potala Palace in Lhasa has been renovated to preserve its majestic look. Between 2002 and 2009, the government invested 330 million yuan ($50.8 million) in renovating the Potala Palace, Norbu Lingka Garden and Sakya Monastery (XINHUA)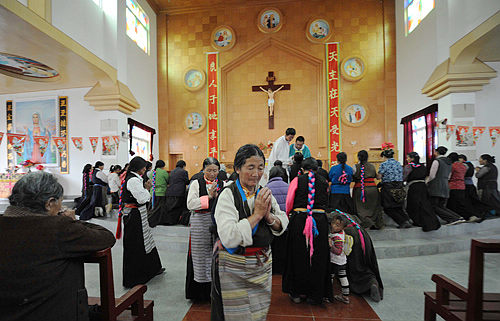 RELIGIOUS DEVOTION: Tibetan Catholics pray in a church in Qamdo Prefecture (XINHUA)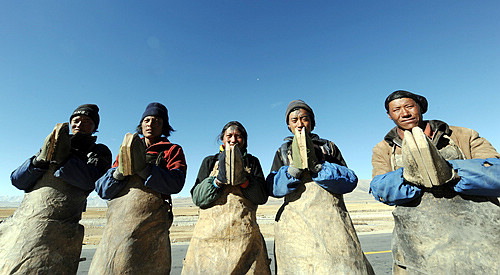 SPIRITUAL JOURNEY: Pilgrims from Nagqu Prefecture are on their way to Lhasa (XINHUA)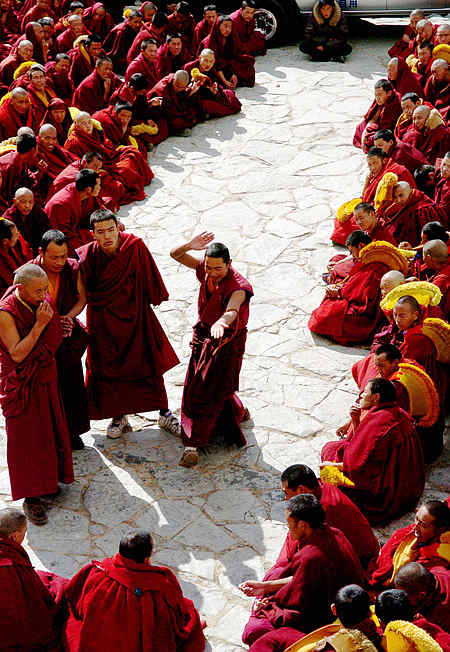 LEARNING DOCTRINES: Monks debate Buddhist scriptures in Drepung Monastery on March 7, 2006 (XINHUA)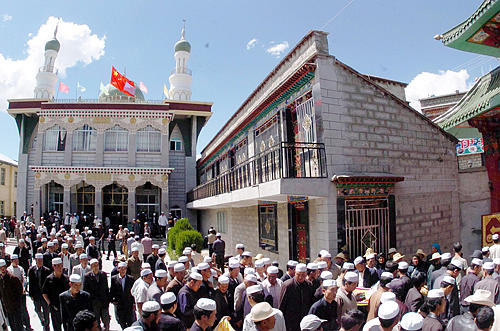 ALLAH'S FOLLOWERS: Muslims walk out of a mosque in Lhasa after praying on September 9, 2005 (LIU QUANLONG)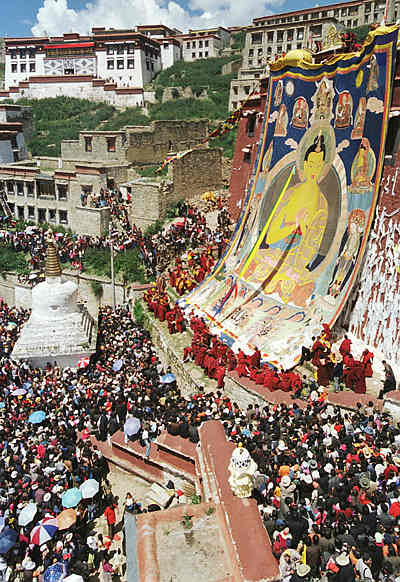 BIG DAY: People celebrate the Buddha Painting Unfolding Festival at Gandain Monastery in Lhasa on August 12, 2003 (XINHUA)