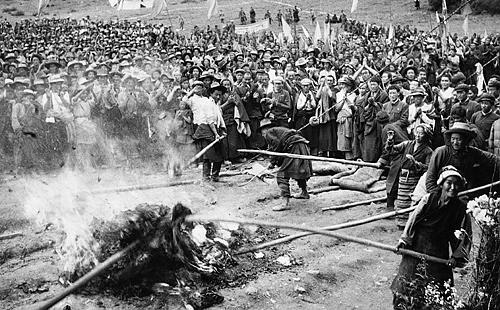 NEW LIFE: Former serfs celebrate the Democratic Reform in Tibet by burning their indenture papers in 1959 (CHEN ZONGLIE)
Between 1956 and 1980, Chen Zonglie, a retired photojournalist of Beijing Review, spent 24 years working at Tibet Daily. With his camera, he brought to light the stories of people living in urban and rural areas of a rapidly changing Tibet. On the eve of the 60th anniversary of Tibet's peaceful liberation, he shared his memories of Tibet with Beijing Review.
What obstacles did you overcome while working in Tibet?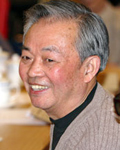 In July 1956, I left Beijing for Tibet. I was 24 years old and never imagined I would spend the next 24 years in Tibet. In some ways I was fortunate to work in the region, but at the time staying in Tibet wasn't easy. Living conditions were harsh. It is extremely cold in winter and I got night blindness due to the shortage of vegetables and fruits.
The climate and the diet weren't the only obstacles. I encountered cultural differences, and initially had difficulty communicating with local people. However, not once in my 24 years did I regret my decision to work in the region.
I went to almost every part of Tibet and took many photographs, which now serve as an invaluable record of the history of Tibet.
What was your most memorable experience in Tibet?
I had dreamed of going to Tibet long before I reached Lhasa, but getting there in 1956 was not easy. We first took a train from Beijing to Xining, capital of Qinghai Province, and then climbed on to the back of a truck for the final leg of the journey to Lhasa. The whole trip took us 21 days. Since there were no depots for supplies along the way, we had to carry food and water with us.
When I finally arrived in Lhasa, I saw a totally different reality from the romantic world I had imagined. The streets of downtown Lhasa were dirty and messy with thousands of beggars. Many people just lived in makeshift camps along the streets. At that time, there were less than 30,000 residents in Lhasa.
The dormitory I stayed in when I first joined Tibet Daily was actually a warehouse, and I shared it with another seven people. It was dark and had no chairs or desks.
At the time, I found there wasn't a lot of news to report in Tibet and I had a remarkable amount of free time. Two pieces of news that I did report on in my first year were the foundation of Lhasa Middle School and the establishment of a hydropower plant in Lhasa. I didn't realize it at the time but these small steps marked the beginning of a major transformation.
As a reporter, however, the language barrier soon became obvious. Given the necessity of interviewing local people I began learning the Tibetan language. I spent about four hours a day studying the language and after three months of intense study, I could converse with the locals.
But it still wasn't easy. The residents in the north and south of Tibet spoke different dialects, and the ordinary people and upper-class Tibetans also spoke very differently, which made communicating in the region even more complicated and time-consuming.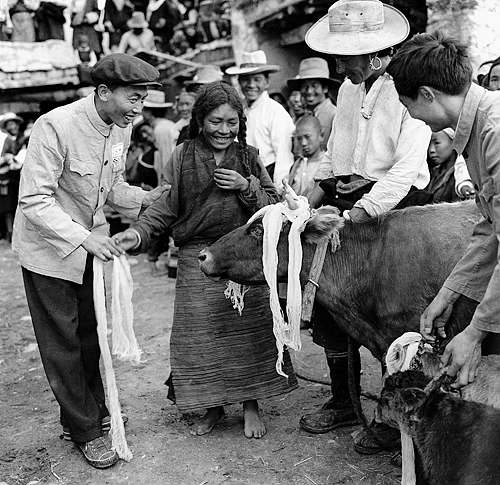 FREEDOM: A liberated serf gets an ox for farm use after the Democratic Reform (CHEN ZONGLIE)
What did you see during the Democratic Reform in Tibet?
In my first years in Tibet, the region still practiced feudal land ownership and the gap between the rich and the poor was huge. Serfs and slaves accounted for more than 95 percent of the Tibetan population, and they couldn't even afford food. People were stratified into several groups and most people had no personal freedom. Serfs and slaves worked very hard on farmland, handing in 90 percent of the grain they harvested to their feudal lords, or did heavy housework for their lords.
I spent two years, 1957 and 1958, traveling around Tibet and taking pictures of the harsh conditions endured by serfs and slaves.
These conditions would not last long however and the Democratic Reform in Tibet started in 1959. By autumn 1960, the process was successfully completed. More than 200,000 households in Tibet were given their own farmland. For the most part, the photos I took in 1959 and 1960 document the happiness of the newly liberated serfs and slaves.
The Democratic Reform drastically altered ordinary Tibetans' lives. The serfs and slaves were no longer impoverished and indebted to feudal masters. All Tibetans have since been able to choose their own leaders in democratic elections.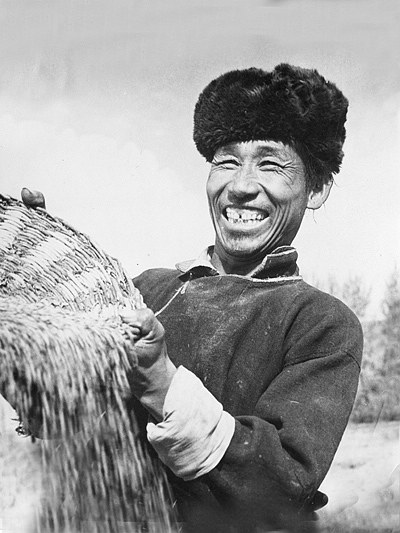 ROLE MODEL: Awang, who used to be a serf in old Tibet, was elected as a town head in 1960 (CHEN ZONGLIE)
I knew a former serf called Awang, who came from a small town in the Lhoka Prefecture. His family used to be amongst the poorest in the town with 11 family members dividing a tiny income.
At most the family harvested about 600 kg of grain every year but they handed in 90 percent of this crop over to their feudal lords. The leftover grain could barely support the family for a month so Awang had to resort to borrowing money to survive.
In 1959, Awang's family harvested more than 750 kg of grain and they were able to keep the entire harvest for themselves. Their debts vanished overnight. Awang later joined the Communist Party of China. In 1960, he was elected as a town head.
Initially some serfs and slaves had concerns about the Democratic Reform, because they had never been free and even the concept of freedom was alien to them. Those serfs and slaves who had largely been engaged in housework had no idea how to make a living.
Cering Lhamo, former vice chairwoman of the Tibet Regional Committee of the Chinese People's Political Consultative Conference, the local advisory body, was a slave before the Democratic Reform. Along with her husband she did heavy housework for her owner. After the Democratic Reform, they were at a loss as they didn't know how to do farm work.
Cering Lhamo formed a group with other slaves and together they taught themselves how to farm. The government also assigned people to train them in cultivation and agriculture. After three years, they mastered a range of farming techniques, and began teaching other former slaves how to farm.
It's hard to express how much the Democratic Reform transformed Tibet. The economy of Tibet developed rapidly after 1959, and Tibetans became more involved in economic activities. When I arrived in Tibet the main commercial areas in Lhasa were dominated by foreign business people, but by the time I was transferred back to Beijing in 1980, most shops were operated by Tibetans.
In 1980 I left Lhasa by plane and reached Beijing in a matter of hours, something that seemed unimaginable two decades earlier when I arrived after a 21-day journey.
Today things have progressed still further and we have the Qinghai-Tibet Railway. Again all this is reflective of the region's broader transformation. With rapid development in all aspects, the region is more and more beautiful and appealing.