A memorial service honoring Nelson Mandela was held by the South African Embassy in Beijing. More than 300 people including Dr. Bheki Langa, South African Ambassador to China, Liu Guijin, former Chinese Ambassador to South Africa, representatives from foreign embassies in China and South African people in Beijing attended the meeting.
"Mandela was an extraordinary human being who towered over adversity and through his visionary leadership demonstrated the primacy of the power of good over forces of evil," Langa said in his speech. "He represented the best in humanity: an unrelenting commitment to freedom and justice."
According to Langa, since South Africa's embassy in Beijing opened the book of condolences last Friday, the South African Mission in China has received numerous messages of support from the diplomatic community, business people, artists, students, academics and from ordinary Chinese people.
Liu spoke highly of Mandela for what he accomplished in fighting against apartheid as well as the legacy he left. "Mandela left a towering monument...He was a symbol of justice." He also recalled experiences meeting Mandela on several occasions.
Pride and respect filled the room as guests watched a movie documenting Mandela's legacy. Many said it was the best way to celebrate the great man's life and his achievements.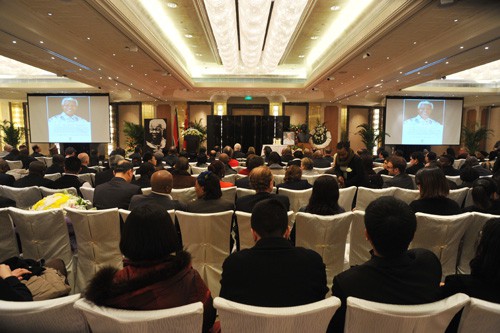 The memorial meeting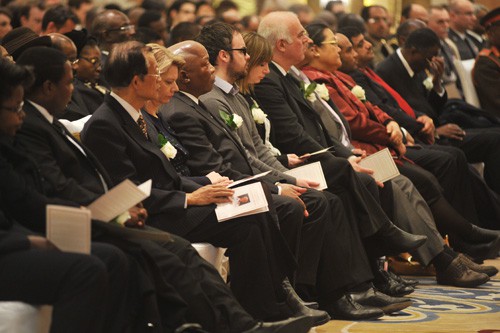 The memorial meeting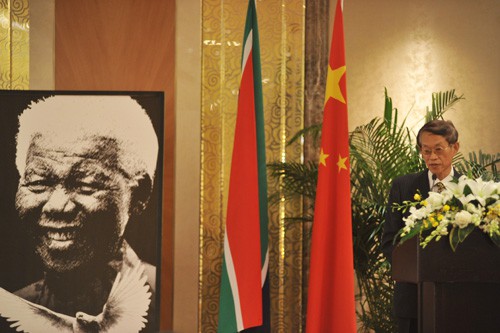 Liu Guijin speaks at the meeting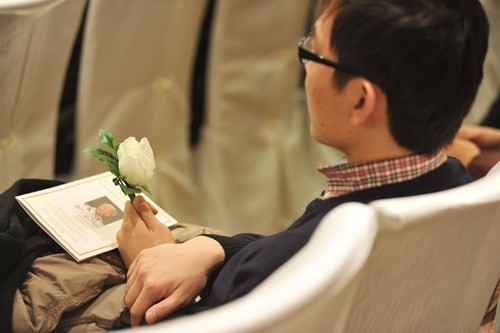 A Chinese participate in the memorial meeting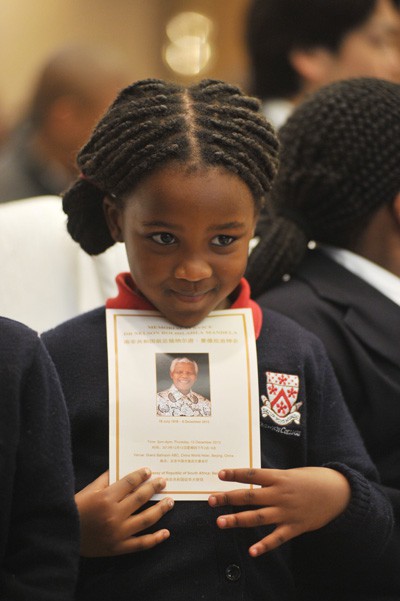 A South African girl at the memorial meeting