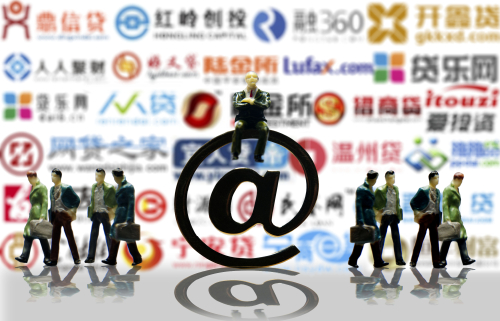 (CFP)
Wan Di, 33, is a senior project manager at a Sino-foreign joint venture living in Beijing. With a deep pocket and a jam-packed schedule, the biggest problem for Wan is investing his money without having to invest his time.
The solution became apparent to Wan in 2013, when he learnt of CreditEase, a leading peer-to-peer (P2P) lending platform in China. Since then, about 60 percent of Wan's investments have been made through CreditEase, with a yearly interest rate of 10-12 percent.
"That's a pretty high yield in terms of fixed-income investment," Wan told Beijing Review.
P2P lending is the practice of lending money to unrelated individuals and small businesses without using a traditional financial intermediary, such as a bank. With more and more individual investors like Wan choosing this method, P2P lending has grown exponentially in China over the past few years.
China is a country full of cash-strapped small businesses whose funding needs are often neglected by banking behemoths. The country, with a tradition of saving, is also full of savvy individual investors who are in dire need of increasing the value of their spare cash. The P2P lending industry seizes this business opportunity by matching creditworthy borrowers and canny investors.
As tempting as it sounds, the burgeoning industry is currently without government supervision--with no market entrance threshold and no business operation standards. Since last year, frequent occurrences of P2P website bankruptcy or disappearances have alerted investors to the looming fraud and default risks accompanying the high returns these companies promise, highlighting the need for proper government regulation.
Looming risks
P2P lending was introduced to China in 2006. Due to a poorly performing stock market since 2008 and low bank deposit rates, investors were quick to turn to P2P sites in the quest for higher returns.
P2P lending websites offer investors better returns than commercial lenders, averaging 15 percent in February versus the People's Bank of China's benchmark deposit rate of 2.5 percent, according to Wangdaizhijia.com (literally, "home of online lending"), a Web portal that tracks the industry.
By February 2015, the number of P2P online lending platforms in China had exceeded 1,600, with outstanding loan of 124.6 billion yuan ($20 billion). The number of monthly active lenders reached 800,000 while active borrowers reached 160,000, according to Wangdaizhijia.com.
The fast growing sector, however, is a breeding ground for risks, due to the absence of government regulation.
According to Wangdaizhijia.com, 59 P2P online lending platforms ran into operation difficulties in February, with 13 of them suspending their operations, 21 of them struggling to repay investors and 24 of them disappearing. Even the biggest players are no exception.
On March 12, Lufax.com, the Internet finance arm of China's Ping An Insurance and a leading P2P lending platform, was put on the blacklist maintained by Dagong Global Credit Rating Group, a domestic rating agency.
"Dagong decided to move Lufax from the warning list to the blacklist because of a major change in its paid-in registered capital, inadequate information disclosure and related-party guarantee," read a statement from Dagong.