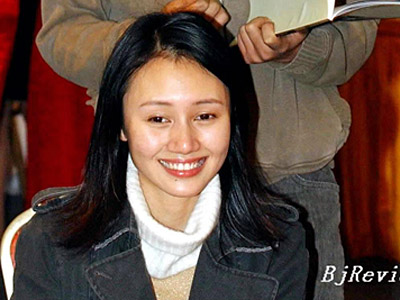 Unlike many of her peers, Yuan Quan, the 30-year-old actress and a graduate of the Central Academy of Drama, refused to say goodbye to theater after blazing a trail as a movie star.
After winning numerous awards for her roles in movies, launching a considerably successful music album and gracing the covers of countless fashion magazines, Yuan still believes that plays are her favorite.
For every student who majored in acting like me, playing a role in a play is a dream. On that account, I consider myself very lucky since I have been active on play stage for many years.
We all know that the play market has been at the valley's bottom for many years, but things have been turning round in the last few years. I think the future will be even better since we have nurtured stable audiences in some big cities.
I also like playing in TV operas and movies, but I will definitely sacrifice lucrative moneymaking opportunities on the screen for a role in a play since it gives me a lot of self-recognition. One good thing about stage performance is that it can inspire quick progress in acting in a short period of time. As I have played in a large number of excellent plays, I have raised my requirements on TV scripts and wouldn't accept any role in a mediocre TV script.