Hello and welcome to the 49th issue of Beijing Review.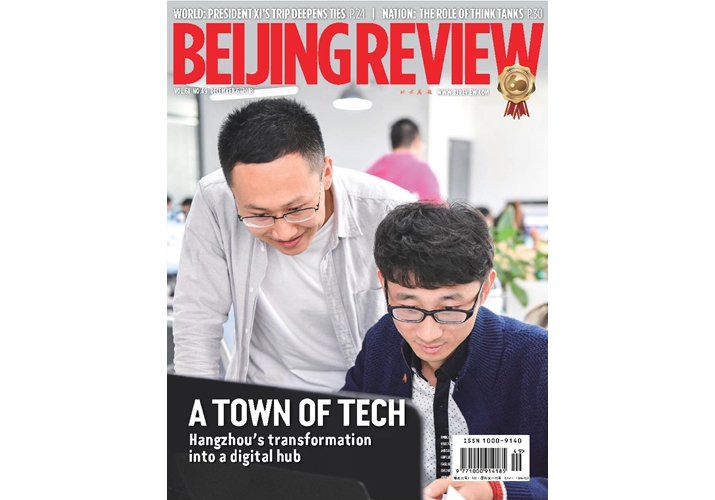 (WEI YAO)
COVER STORY
Limited Space, Unlimited Growth, looks at how Hangzhou has become a haven for innovation and entrepreneurship, especially in the Internet Plus sector. A city once mainly known for its exquisite beauty and tourism is now becoming known as a digital city that is vibrant and innovative thanks to its Internet giants and universities as well as government support of innovation.
WORLD
A Meeting in Madrid, examines President Xi Jinping's visit to Spain and how it is forging closer economic and trade relationship. Ancient ties establish along the ancient Silk Road are being renewed by the Belt and Road Initiative. Bilateral trade is growing along with people-to-people exchanges and tourism can enhance understanding between the two countries.
BUSINESS
A Rollercoaster Ride, looks at the state of the shared bike industry. After rapid growth, the shared bike industry has been contracting. Rising costs have added difficulty in making a profit, causing concerns over the sluggish growth. Some companies are shifting from expanded markets to targeted services and customers wonder if the sharing economy is sustainable.
Copyedited by Pamela Tobey  
Comments to linan@bjreview.com