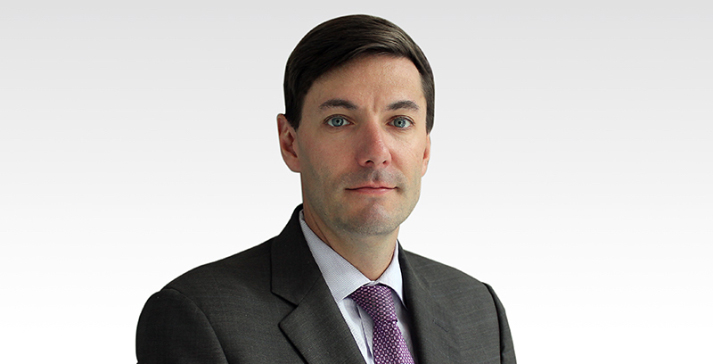 Brendan Ahern, chief investment officer at KraneShares
Brendan Ahern is chief investment officer at KraneShares, a U.S. exchange-traded fund (ETF) provider. He is an expert in global financial markets with a particular focus on China and actively maintains daily contact with an extensive local research network comprised of investment banks, brokers, as well as regional and boutique research firms. In an exclusive interview with Beijing Review reporter Zhang Shasha, he shared his views on the prospects of China's stock market, China-U.S. cooperation in the economic and financial sectors and China's economic development in 2023.
Beijing Review: Global investors have added more than $2 billion on a net basis this year to U.S.-based mutual and ETFs that buy Chinese equities, according to the latest data from Refinitiv Lipper, a provider of financial market data and infrastructure. Nevertheless, some foreign investors still seem wary of Chinese assets. What is your opinion on Chinese equities?
Brendan Ahern: We differentiate Chinese stocks into two distinct categories on where they are listed: "Onshore China," we define as Shanghai- and Shenzhen-listed stocks, which are predominately owned by investors on the Chinese mainland and thus are reflective of what Chinese investors think about China. "Offshore China," then, we define as Hong Kong-listed stocks and U.S.-listed Chinese American Depository Receipts (ADR) which are predominantly owned by investors outside of China and thus reflect what foreign investors think about China. (ADRs are shares of foreign companies traded on U.S. stock exchanges. They were specifically created to give U.S. investors access to foreign stocks without the added step of dealing in foreign stock markets. They also give foreign companies exposure and sometimes a chance to raise capital in the U.S.)
Onshore China has had a good start to the year and we believe China's reopening and economic rebound will raise investor confidence. Confirming this thesis are the strong inflows into onshore Chinese stocks from foreign investors utilizing Northbound Stock Connect [which allows foreign investors to trade Shanghai- and Shenzhen-listed stocks].
Offshore China has had a strong rally since the 20th National Congress of the Communist Party of China last October as evidenced by the near 100-percent return of our KraneShares CSI China Internet ETF, which offers exposure to Chinese software and information technology stocks, through the end of January.
February was a difficult month for risk assets globally due to the U.S. dollar's strength and global political tensions. We believe the current pullback is an opportunity for investors to buy offshore Chinese stocks. We believe both "onshore and offshore China" have attractive characteristics on a relative and absolute basis—relative to other global equity markets.
What are your views on China's economic development in 2023?
Many countries face the challenges and consequences of fighting inflation as central banks raise interest rates and reduce money supply through quantitative tightening. China is uniquely positioned globally due to low inflation allowing for a prudent monetary policy.
Additionally, Chinese stocks have attractive valuations while many global markets are above their historical valuation averages as their economy faces a potential recession.
Most important will be China's post-COVID-19 policies after the downgrading of its response measures late last year. There are risks in the real estate sector such as 2022's decline in property prices. Chinese policymakers are aware of the issues and are taking proactive measures to prevent the problem from spiraling out of control.
Recently, foreign-funded financial institutions have been speeding up the expansion of their China-based operations. For example, Schroder Investment Management (China) has obtained approval for the establishment of a wholly owned public fund management company in China. How do you view this phenomenon?
Chinese regulators' prudent policy of opening the door for foreign financial firms to operate in China incrementally over the last two decades has borne fruit. Access doesn't guarantee success, so foreign financial firms will find reputable, established local Chinese firms staffed by well-educated employees.
In what way do you think the U.S. and China can cooperate in the financial and economic sectors?
The U.S. and China benefit one another through their strong financial and economic ties. Many U.S. companies import goods successfully from China.
These strong economic ties are highly intertwined and mutually beneficial. They further provide a framework for cooperation in other realms. The pandemic prevented travel and in-person meetings, leading to deterioration in communication, dialogue and relationships. It is imperative for both sides to meet face-to-face to prevent any misperceptions from escalating.
Late last year, the Chinese and the U.S. authorities signed an agreement to allow the latter to completely inspect and investigate the accounting firms headquartered in the Chinese mainland and Hong Kong Special Administrative Region. How do you view the move?
Chinese authorities should be congratulated for their role in the historic agreement which greatly reduces the risk of a forced delisting of U.S.-listed Chinese ADRs.
U.S. and global investors have benefited from the insights these Chinese ADRs provide on China's economy during their quarterly financial results. Losing those insights would have been unfortunate. Communication between Chinese and American regulators solved the issue despite COVID-19-related disruptions.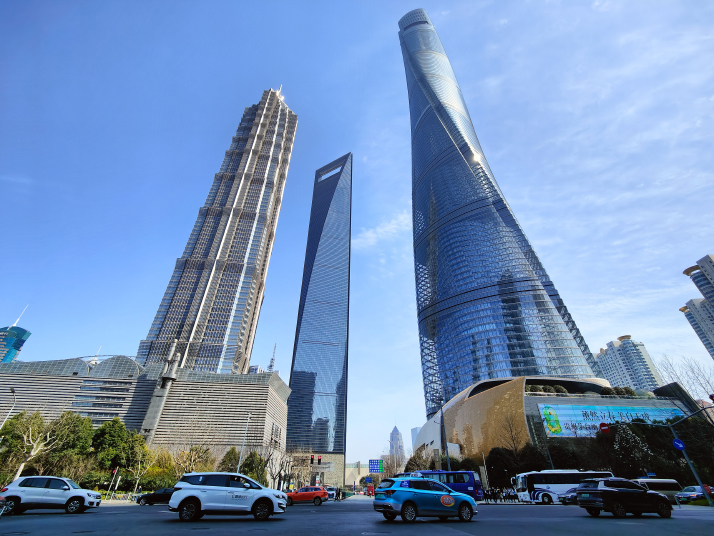 Often called the Wall Street of China, Lujiazui in Shanghai's central business district is the largest financial zone in the country and home to many foreign-funded financial institutions. Pictured on March 7 (VCG)
Why does KraneShares focus on the Chinese market?
Our Founder and CEO Jonathan Krane has been doing business with China since the early 2000s, living in Shanghai for some years. He witnessed the growth of China's new economy and the opening of China's onshore financial markets to foreign investors for the first time in 2001.
This led to the creation of KraneShares, an ETF firm focused on the two biggest trends of the coming century: China and climate. (ETFs are hybrid investment vehicles that can offer relatively low-cost and tax-efficient exposure to a variety of asset classes and investment strategies. Unlike traditional mutual funds, ETFs trade on a stock exchange.)
Today, we have a suite of China-focused ETFs and carbon credit allowance ETFs. The most important thing we do is to help global investors navigate China's economy and capital markets. We endeavor to earn the trust of investors through balanced, data-driven research.
You have conducted research on Chinese companies and got to know some entrepreneurs. What's your impression of them?
My experience with Chinese entrepreneurs wouldn't be too dissimilar from their global counterparts as many are young, smart and have adopted new technologies into their business models.
I am struck by their strong work ethic. Many Chinese technology entrepreneurs have built incredible businesses with a global reach and global brands.
The government's wise investment in telecommunication infrastructure 20 years ago has allowed China to be at the forefront of many technological trends such as e-commerce, mobile payments, electric vehicles and autonomous driving.
Copyedited by Elsbeth van Paridon
Comments to zhangshsh@cicgamericas.com