Activists pretend to battle an inflatable monster meant to represent the CETA trade agreement outside the Reichstag in Berlin, Germany. The CETA, or the Comprehensive Economic and Trade Agreement, is a free trade agreement between Canada and the European Union that is still under negotiation (CFP )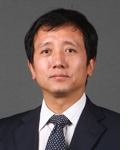 Against the backdrop of lackluster global economic growth and faltering world trade, a wave of anti-globalization is emerging: Trade protectionism spreads from developed to developing countries; the United Kingdom leaves the EU; and Donald Trump threatens to quit the World Trade Organization—it is not difficult to draw such conclusions when such events are taken into account.
How should China, the world's largest exporter and the initiator of the Belt and Road Initiative and the Regional Comprehensive Economic Partnership (RCEP), address this challenge?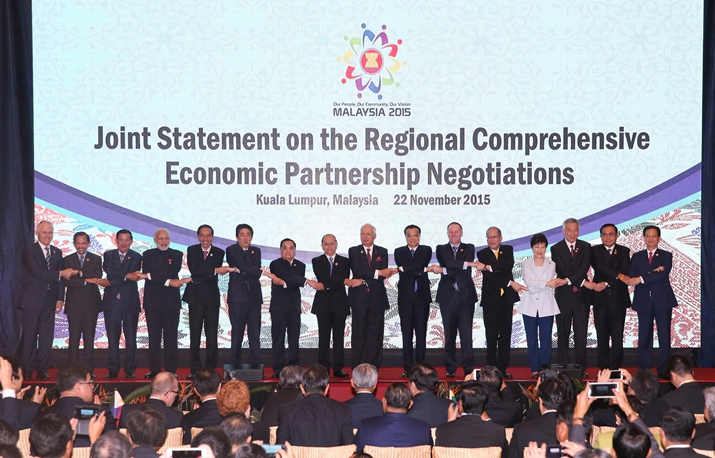 Chinese Premier Li Keqiang (seventh right) attends the issuing ceremony of the Joint Statement on Regional Comprehensive Economic Partnership (RCEP) Negotiations in the Kuala Lumpur Convention Centre on November 22, 2015 (XINHUA)
Root causes
Firstly, we don't need to regard anti-globalization as an unprecedented challenge and overreact, because anti-globalization and globalization have always been in each other's company and will coexist in the foreseeable future. The root causes for the anti-globalization movement are two-fold:
On one level, anti-globalization mainly stems from economic problems, which are compounded by cyclical economic recession. Moreover, ethnic, racial and religious issues as well as cultural conflicts are rising, adding to the sentiment. For a long time, the globalization process of the last two decades has been criticized by both sides. Those whose interests are damaged by economic liberalism, most notably the traditional middle class in developed countries, are dissatisfied, while many who benefit from a more open economy are also dissatisfied because the current globalization model is unable to fully release their potential and restricts them in many aspects.
Besides the aforementioned long-term problems, the mass migration of people in recent years has also spurred dissatisfaction within developed countries. For all these long-term problems, the anti-globalization movement demonstrates a different feature from similar previous movements: A growing number among the traditionally pro-globalization forces in developed countries are now opposed to globalization.
Turning back to the economic situation, the world economy has experienced the end of the previous Kondratieff Wave, a 50- to 60-year-long wave cycle that is often attributed to technological development, yet no technological revolution has kick-started a new cycle. In the short term, economic growth in developed countries was generally lower than that of developing countries during the first decade of this century, while the 2008 sub-prime mortgage crisis in the United States and the sovereign debt crisis in Europe further increased unemployment across much of Europe. Although the employment rate in the United States has improved, private savings are still in the doldrums. Meanwhile, many emerging economies are experiencing violent economic fluctuations following a fall in prosperity in recent years. In a country or a region, if a large number of ordinary people feel there is no hope of improving their own or even the next generation's living standards, there is a serious possibility they will vent such dissatisfaction, causing widespread turmoil.
At the second and deeper level, the anti-globalization movement is caused by institutional defects in both developed and developing countries, including in social welfare, labor and political systems. It is these defects that have intensified the problems at the first level and deprived many countries of the ability to make timely self-adjustments. Some countries even lost the courage to face up to the problems. Though problems are inevitable, the loss of courage and ability needed to address them raises graver concerns.
The globalization of the last two decades was also a process of disequilibrium in income distribution and regional development. While some countries and social groups win, others lose out. In both developed and developing countries, the interests of many are impaired, including industrial workers in developed countries losing out to competition from emerging economies and those in developing countries being affected by imports from advanced economies.
Among developed nations, economic growth in the United States, Germany and the UK is better than that of most EU countries and Japan, thus deep opposition to globalization has been fostered in a lot of European nations. Among developing nations, some in East Asia, South Asia, the Middle East, Africa and Latin America experienced rapid growth in the first decade of this century, but not all developing countries were so lucky. For instance, among the sub-Saharan African countries, Ethiopia, Nigeria and Angola were among the winners of the last decade, while countries like Zimbabwe lost out, arousing great anti-globalization and anti-foreign sentiment.
As for industries, in both developed and developing countries, many traditional manufacturers have lost out to fierce competition from the manufacturing industries of East Asia, symbolized by the "Made-in-China" phenomenon. Hence, workers in these industries have a strong anti-globalization tendency. If they are not reemployed or are unable to achieve similar wages in new jobs, resentment toward globalization is highly likely to turn into real action.
As for social classes, the traditional middle class, accounting for 60 percent of the population in many developed countries, becomes the biggest loser in the process of globalization. That is because the wealthiest 20 percent of the population has more opportunities to profit from the globalization process and to evade taxes and other obligations in their mother countries. The remaining 20 percent of the population can get more aid from the government. In contrast, the middle class is neither able to protect most of its interests from globalization, nor able to evade tax obligations. Moreover, they are net contributors to social welfare, assuming most of the tax burden but getting little social aid. When the economy is prosperous, such issues are much more easily ignored, but in economic recession, widespread resentment is never far away.
Globalization over the last two decades has not been a full globalization process—potential benefits have not been fully realized—yet many economies are faced with extra restrictions and burdens. This also makes globalization appear less appealing, as exemplified by the EU. Many facets of this organization have moved away from the principle of efficiency, and the original objective to promote economic growth has been hindered. In contrast, the UK has a tendency to be more in favor of free trade and less protectionist than most EU states. Many Brexit supporters believe bureaucratic EU institutions added too many unwarranted restrictions on British companies, reducing their efficiency and raising production costs. By leaving, they hope to escape from the shackles of Brussels and build a freer business environment, enabling the UK to reap the benefits of a more flexible economic system. For similar reasons, appeals to leave the EU in the Netherlands have strengthened, where economic efficiency is also high.
Developed countries have added too many appendages concerning values and social responsibility to multilateral and regional trade agreements over the last 20 years, which inevitably damage the economic benefits of globalization, increase the restrictions on international and domestic trade, and ultimately encourage a wave of anti-globalization.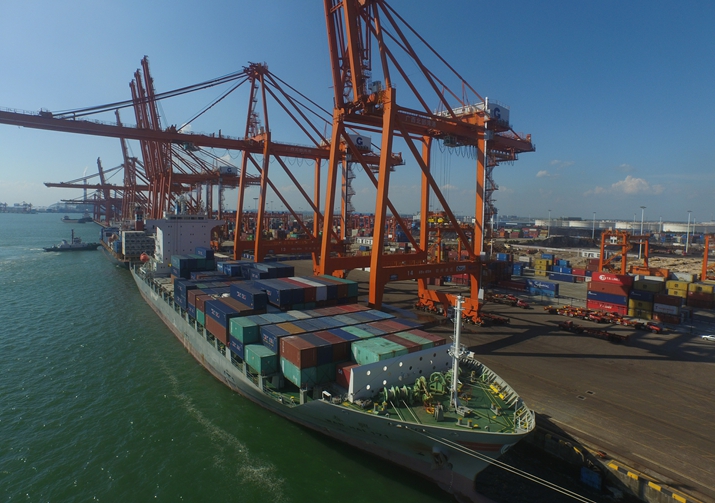 The international container terminal at the Free Trade Port Area in Qinzhou, south China's Guangxi Zhuang Autonomous Region (XINHUA)
China's reaction
China must not underrate the risks posed by the anti-globalization wave. As the world's biggest exporter and one of the few countries with a trade surplus, China has been the biggest victim of trade protectionism since the 1990s. The vicious circle between trade protectionism and trade contraction will be more destructive to China, so we must work harder than other countries to spread free trade and curb the spread of trade protectionism.
In the meantime, as a major country deeply aware of the unjustness of the current world trade rules, China must not be satisfied with just "following international practices," but should try to promote the establishment of a fairer international economic order. China must be an advocator of free trade.
China has been the world's largest trading nation for years. During the past several years, it has been promoting the Doha Round of trade negotiations and lowering trade barriers to all of its trading partners; it is also initiating bilateral and multilateral trade agreements and has launched the Belt and Road Initiative. However, the objective of China is not to rope in any countries, but to build a more open environment for competition. For this purpose, China has given top priority to expanding imports from its trade partners over the past few years.
The nations with which China has most recently reached free trade agreements are not emerging economies, but developed countries and newly industrialized economies, whose per-capita incomes are much higher than China's. On December 9, 2015 alone, China announced three pieces of news demonstrating its determination and sincerity to seek a more open trade environment: The China-South Korea Free Trade Agreement and the China-Australia Free Trade Agreement both came into effect on December 20, 2015; and on January 1, 2016, some import tariffs were cut, while the export tariffs on some commodities were reduced or eliminated.
Then how will China act as the advocator of free trade? First, it must maintain the steady and sustainable growth of its domestic economy, which is the foundation and primary condition for China to play its role in the international community.
Second, China should not engage in a life-and-death struggle for hegemony, but take part in fair and open competition. We seek to restart the Doha Round of trade talks, but will not insist on this if it cannot be realized soon. We don't create obstacles for our trade partners to participate in the Trans-Pacific Partnership (TPP), but only initiate the RCEP and believe it will come into effect earlier than the TPP.
Third, China needs to promote the coordination of fiscal and monetary policies among major countries to achieve recovery and steady growth of the world economy, which will fundamentally discourage trade protectionism.
Fourth, China must focus on both fairness and efficiency while seeking to reform the international economic landscape and to improve global governance. Great importance must be attached to the G20 platform, because it can gain support across the world and help to reach consensus. However, since this platform consists of many members whose economic and political conditions vary greatly, it is not proper for the G20 to assume too many functions in deciding specific affairs. More pinpoint decision-making may be made through a mechanism between China and the United States and a dialogue platform between China and major international economic organizations.
The author is an op-ed contributor to Beijing Review and a researcher with the Chinese Academy of International Trade and Economic Cooperation
Copyedited by Dominic James Madar
Comments to yushujun@bjreview.com