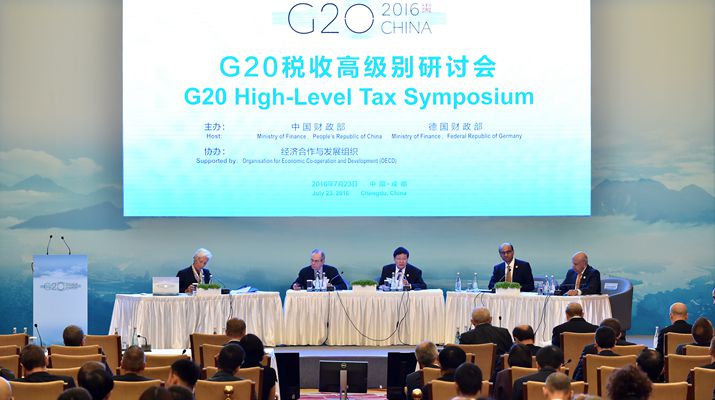 A high-level tax symposium kicks off in Chengdu, southwest China's Sichuan Province, on July 23, serving as preparation for the G20 Summit to be held in Hangzhou in September (XINHUA)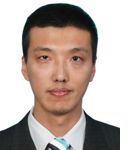 With the spate of trouble witnessed globally in July, political and security situations around the world now seem more chaotic.
In the Korean Peninsula, the United States and South Korea have pushed forward the deployment of the Terminal High Altitude Area Defense (THAAD) system, despite strong resistance from domestic opposition parties as well as neighboring countries including North Korea, Russia and China. A miniature, NATO-esque military triangle, led by the United States and incorporating South Korea and Japan, is forming, breaking the strategic balance in the region.
Defeated in World War II, Japan is now trying to rid itself of constraints laid down by the post-war order to play an aggressive role in international affairs. In an election in July, Japanese Prime Minister Shinzo Abe and his ruling Liberal Democratic Party expanded their majority in the nation's parliament, sending the country further down the road toward overthrowing its pacifist constitution.
Last month, conflict and terror attacks continued in various parts of the world. In war-torn South Sudan, two Chinese peacekeeping soldiers were killed on July 10 during fierce fighting between the opposing armed forces of the country's president and vice president.
In the south of France, at least 84 people were killed in Nice when a truck drove into a crowd celebrating France's National Day on July 14. Besides destroying innocent lives, the terror attack has also dented Europe's confidence and will damage its prosperity.
The attempted coup in Turkey on July 15 shocked the international community. After putting down the uprising, Turkish President Recep Tayyip Erdogan announced the arrest of rebels involved. Since then, tens of thousands of people have been detained or dismissed or suspended from the military, judiciary and civil service as well as from the education sector.
Growing uncertainties
Since the end of the Cold War, the world has undergone significant changes. Admittedly, the relative decline of the United States' power and global influence and its shrinking willingness to interfere in world affairs underlie the scenes of global turbulence.
But, it is also worth pointing out that the current worldwide disarray stems from U.S. interventionist policies over the past several decades, during which the nation has sought to export its values to regions that are not ready for them.
The world economy enjoyed an era of prosperous growth, as globalization and regional integration advanced in giant strides under the leadership of the United States—founder of the post-World War II global order and winner of the Cold War. However, the dream of peace vanished into thin air after the United States suffered terror attacks of September 11, 2001. After that, the world's sole superpower went to war in Afghanistan and Iraq.
Despite Washington's global counter-terrorism efforts, terrorism has become more rampant worldwide. What is worse, U.S. intervention in South Asia, the Middle East and North Africa has reduced many countries in these regions to chaos. Religious extremism and terrorism have rapidly expanded to areas where power vacuums exist due to the overthrow of regimes by Western powers.
Today, the world is striving to maintain achievements made over the last decades, but signs of reversal can be spotted in many places. Trade protectionism and new regional FTA initiatives, such as the Trans-Pacific Partnership (TPP) supported by the Obama administration, sideline the WTO framework for global trade. Britain's departure from the EU deals a heavy blow to the most successful model of state-level economic integration. The endless wars and conflicts in Iraq, Syria and Libya continuously produce refugees and jihadists. Even in the West, long-term economic stagnation and social problems are fueling populist politics. The geopolitical confrontation between the West and Russia caused by the Ukraine crisis threatens the security of the whole of Europe.
Now, the world order faces the threat of increasing fragmentation. The pursuit of building a "world government" to address global issues is deviating from its course. And, Western civilization, having held a dominant position for centuries, is now falling into comprehensive decline.
In Western politics, it seems hard to reach consensus on many issues. In a referendum held in 2014, Scotland voted to remain in the UK. But in another historic vote in June this year, the UK decided to leave the EU, generating new divisions between England and Scotland.
Divisions also exist among Britain's neighbors in mainland Europe. EU unity has been dampened by disagreements on how to manage the refugee crisis. The series of deadly terror attacks in recent times not only reveals security flaws in Western Europe, but also reflects the racial bias in Western society and the abject failure of successive European governments to properly manage immigration, create genuinely inclusive societies and, thereby, avoid the deep-rooted social problems that have consequently arisen and now plague European states. Most terrorists who conducted the recent shocking attacks in France and Belgium were local citizens from immigrant families. They were born in Europe but eventually became jihadists.
The United States, allegedly the most reliable cornerstone for global governance after the Cold War, has become the source of much uncertainty. Its ongoing presidential campaign confuses many observers. By any criterion, Donald Trump is not a typical politician. He doesn't even bother to hide his objectionable opinions about women, Muslims, minorities and immigrants, which should be a critical defect in a presidential candidate. Yet, he still won the Republican Party's presidential nomination, leaving many wary about his foreign policy, should he take office.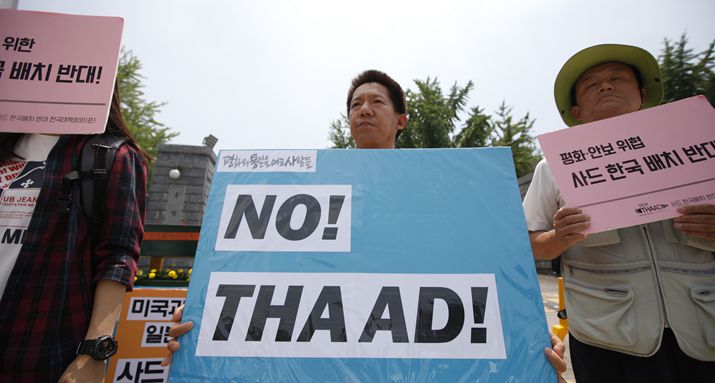 Protesters in Seoul on July 8 hold posters to oppose the decision to deploy the Terminal High Altitude Area Defense (THAAD) system in South Korea (XINHUA)
China's role
Change has also affected China, which has become the world's second largest economy. For a long time, China was inward-looking. In recent decades, though, it has gained a more international perspective and has become more responsive to, and actively involved in, international affairs.
The Asia-Pacific region has witnessed rapid economic growth and sound relations over the last decade. But its peaceful trajectory has been largely undermined by the Obama administration's pivot-to-Asia strategy, which increases regional tensions. Many Asia-Pacific states now have to take sides in the U.S.-China contest, an outcome that was obviously intended by Washington, and China has inevitably become the center of the vortex.
In his book, The Pivot: The Future of American Statecraft in Asia, Kurt M. Campbell, former U.S. Assistant Secretary of State for East Asian and Pacific Affairs, said that the prosperity and stability of the U.S.-led order rests in part on how Washington manages Asia's intensifying security competition and China's historic rise.
China has realized that long-term peace in the Asia-Pacific region depends mainly on the relationship between itself and the United States.
Under such circumstances, security has increasingly become a concern for many regional countries. China has put forward new proposals on building common and comprehensive security with a cooperative approach, which differs markedly from the U.S.-led security system, which is characterized by a zero-sum, exclusive and collective defense mentality.
In spite of the complicated security environment, peace and development are the most ardently pursued objectives of all members of the international community. China will neither allow its legitimate national interests to be spoiled, nor resort to force to solve disputes with other states.
Modern-day global governance needs China's participation. More importantly, "China should and can offer the world a successful pattern in the exploration for a better social system," as Chinese President Xi Jinping, also General Secretary of the Communist Party of China (CPC) Central Committee, said at the official event held in Beijing on July 1 to mark the 95th anniversary of the founding of the CPC.
China will keep opening to the world and working to promote communication between its people and those of other countries. China is making efforts to provide more public goods for the international community and to work together with other members to reform international institutions.
In September, the G20 Summit will take place in Hangzhou, capital of east China's Zhejiang Province. China will seize this opportunity to contribute its wisdom to the charting of a blueprint for a better world.
The author is an op-ed contributor to Beijing Review and a researcher at the Pangoal Institution
Copyedited by Chris Surtees
Comments to liuyunyun@bjreview.com