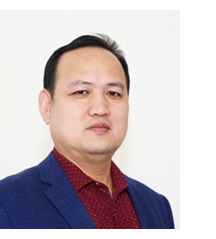 President Xi Jinping delivered a speech entitled Working Together to Build a Global Community of Health for All at the Global Health Summit via video link from Beijing on May 21. He pointed out that to claim an early victory over COVID-19 and restore economic growth remain the top priorities for the international community.
China's stance
President Xi put forward five points that need to be tackled. First, to put people and their lives first; second, to follow science-based policies and ensure a coordinated and systemic response; third, to stick together and promote solidarity and cooperation; fourth, to uphold fairness and equity as we strive to close the immunization gap; fifth, to address both the symptoms and root causes as we improve the global governance system.
China has made great efforts during the global war against COVID-19.
—China will provide an additional $3 billion in international aid over the next three years to support the COVID-19 response and economic and social recovery in other developing countries.
—Having already supplied 300 million doses of vaccines to the world, China will continue to provide more vaccines to the best of its ability.
—China supports its vaccine companies in transferring technologies to other developing countries and carrying out joint production.
—Having announced support for waiving intellectual property rights on COVID-19 vaccines, China also supports the World Health Organization (WHO) and other international institutions in making an early decision on this matter.
—China proposes setting up an international forum on vaccine cooperation for vaccine-developing and producing countries, companies and other stakeholders to explore ways of promoting the fair and equitable distribution of vaccines around the world.
President Xi's remarks fit into the world's current desire to cooperate in fighting the coronavirus, fully reflecting China's determination to build a global community of health for all.
The world has been caught up in the battle against COVID-19 for more than a year now. New virus variants are making the battle fiercer and thus the international community is becoming more aspired to forge a stronger cooperation based on solid confidence. Against this backdrop, President Xi's speech, from the perspective of striving for human health and the world's development, will greatly help strengthen international cooperation in overcoming the pandemic, enhance multilateralism and steer the transformation of the global health governance system by large.
Chinese experiences
China is doing much better than most countries in terms of containing the coronavirus. President Xi shared China's experience in coping with the virus in the speech. To completely defeat the virus, people's lives and health must be sorted as the priority, and the value and dignity of every human life should be truly respected. The world must advocate the spirit of science, adopt a science-based approach, and follow the law of science. The fight against COVID-19 calls for a systemic response to coordinate pharmacological and non-pharmacological interventions, balance targeted routine COVID-19 protocols and emergency measures, and ensure both epidemic control and socioeconomic development.
These suggestions have already been proved viable by China's success in taming the virus.
Responding to the challenges posed by a resurgence, President Xi stressed in the speech that the pandemic is yet another reminder that we, as humanity, rise and fall together, with a shared future. We must champion the vision of building a global community of health for all, and tide over this trying time through solidarity and cooperation.
"Solidarity and cooperation" is the most frequently used catch phrase in his remarks on combating COVID-19. President Xi explicitly pointed out that solidarity and cooperation are one of the most powerful weapons to overcome the coronavirus pandemic.
International cooperation
China firmly rejects any attempt to politicize, label or stigmatize the virus, as this will not help with efforts to counter the virus, but will instead disrupt international cooperation and wreak greater havoc on people around the world.
Group of 20 (G20) members need to shoulder their collective responsibilities in global cooperation fighting against the virus and try their best to enhance preparedness and capacity for coping with major public health emergencies.
The surprise attack from this pandemic has put human society to the test. Public health emergency cases like the coronavirus pandemic will never be the last to come along, and thus mankind must step up cooperation and jointly embrace plus enhance global public health governance.
Certain countries refuse to help others in the fight against the pandemic and, worse still, even act to impede cooperation between other countries, damaging the common human healthcare cause. Currently, coronavirus vaccines are deemed the biggest hope for society to find its way out of the pandemic, but inequality in vaccine distribution is worsening due to the so-called "vaccine nationalism" prevailing in these countries. Some countries have hoarded a huge number of vaccines in warehouses, while a lot of developing countries are left scrambling for the jabs.
In the face of a public health emergency, everyone deserves the equal right to vaccines. Only when an overall shield of immunization has been built up can all of mankind's health be protected.
President Xi consequently pointed out that it is imperative for us to reject vaccine nationalism and find solutions to issues concerning the production capacity and distribution, in order to make vaccines more accessible and affordable across developing countries. Major vaccine-developing and producing countries need to take up the responsibility to provide more vaccines to developing countries in urgent need, while multilateral financial institutions should provide inclusive financial support for the vaccine procurement of developing countries.
To build a global community of health for all, there must be an effective organizer. It is important to strengthen and leverage the role of the UN and WHO and improve the global disease prevention and control system. Under the leadership of the UN and WHO, it is important to enhance our capacity of monitoring, early warning, and emergency responsiveness, our capacity of treatment of major pandemics, of contingency reserve and logistics, of fighting disinformation, and of providing support to developing countries. To build a global community of health for all, it is important that we uphold the spirit of extensive consultation, joint contribution and shared benefits. Particularly those G20 members, advanced in the field of public health, should take up their duty of cooperation in the fight against COVID-19, fully listen to the views of developing countries, and better reflect on their legitimate concerns.
China's performance since the outbreak of COVID-19 shows that it is already working with the rest of the world to combat the virus in accordance with the concept of building a global community of health for all. While receiving support and help from many countries, China has also provided materials and medical aid. More specifically, China has honored its commitment by delivering vaccines as global public products.
To join hands in the building of a global community of health for all means to take into consideration the health of all human beings, as well as the aspirations of people around the world.
Copyedited by Elsbeth van Paridon
Comments to lanxinzhen@bjreview.com
The Numbers:
Vaccine: China has provided free vaccines to more than 80 developing countries in urgent need and exported vaccines to 43 countries, totaling around 300 million doses of vaccines.
Goods: China has sent out medical supplies to more than 150 countries and 13 international organizations, providing more than 280 billion masks, 3.4 billion protective suits and 4 billion testing kits.
Finance: China has provided $2 billion in assistance for the COVID-19 response and economic and social recovery in developing countries hit by the pandemic. China is to offer another $3 billion in assistance in the next three years.
(Source: Xinhua News Agency)