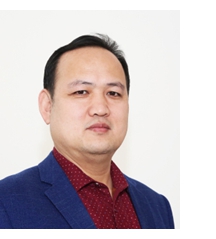 When ferocious beasts loom in human domains, there is no doubt they will trigger local screams. And as of late, such scenes have not been uncommon across China. On April 23, an adult Siberian tiger pounced on a villager toiling on his farmland in northeast China's Heilongjiang Province and then fled the scene. Later, when people tried to trace the tiger, the animal slammed aggressively into the window of their vehicle with the seeming intention to hurt someone. The tiger was finally released back into the wild after being captured whilst under anesthesia.
Since April 16, 15 Asian elephants from Xishuangbanna Dai Autonomous Prefecture of Yunnan Province have set out on a quest taking them all the way up north to Kunming, provincial capital of Yunnan in southwest China. Thus far, they have traveled more than 500 km. In order to prevent any human-elephant conflict, villagers residing along the elephants' route northwards have been told to hide from them.
On June 2, a leopard was discovered along the roadside in Xianyang, Shaanxi Province in central China. This was the second time within a month that a leopard had been found roaming within the boundaries of a human residential area.
With so many wild animals invading manmade dwelling, these are no longer isolated events. There are many explanations, with one widely accepted: the numbers of various wildlife species are on the rise. Limited natural reserves are unable to accommodate surging animal populations, and thus some of them have to venture outside of their original confines.
Whereas the expansion of the megafauna is proof of China's success in preserving its wildlife, it also implies a host of novel challenges facing China's efforts to protect its wildlife.
Strict measures
As early as 1950, the Chinese Government issued a document on the protection of rare animals and the country's first natural reserve was established at Dinghu Mountain in Guangdong Province in 1956. China signed the Convention on International Trade in Endangered Species of Wild Fauna and Flora (CITES) in 1981, and in 1988 passed the Law on the Protection of Wildlife, followed by various regulations on natural reserves, endangered species import and export and so on. A relatively well-developed protection and management network has thus taken shape over the past decades.
China's wildlife protection can be divided into four parts. First, habitat protection. According to statistics from the National Forestry and Grassland Administration (NFGA), across the country, there are 11,800 natural reserves, national parks and nature parks, covering 85 percent of the country's wildlife species, including more than 300 species of animals under state special protection. Second, clampdowns on wildlife poaching and the illegal trade of wildlife. Chinese laws and regulations today forbid supermarkets, eateries, e-commerce platforms and the likes to get mixed in any type of transactions involving wildlife. The public can report any suspicions or confirmed ongoings to the authorities via hotlines. Those who are confirmed to have conducted such trade will receive severe legal punishment. Third, the captive breeding of endangered species. The Law on the Protection of Wildlife allows for the captive breeding of endangered animals like giant pandas, spotted deer and Asian elephants, as these breeding techniques are already quite sophisticated. Last but not least, establishing international and regional cooperation mechanisms, such as international conferences on snow leopards, tigers and elephants, international cooperation on the clampdown of wildlife-related crimes, as well as the cooperation with International Criminal Police Organization, World Customs Organization, and ASEAN.
China's tough actions targeting the poaching and trading of wildlife, have deterred potential crimes against wildlife and related crimes have rarely occurred in recent years. Following the outbreak of COVID-19, several Western media outlets claimed that China was the largest
consumer of wildlife products in the world, but this is obviously an outdated stereotype. Nowadays, it's very difficult to find either furs or wildlife meat on the Chinese market.
Population challenges
Thanks to effective protection measures, the wildlife populations of various species continue their growth patterns.
Statistics from the NFGA show that the number of crested ibises, an endangered bird species, had remained around a dozen for two decades since their rediscovery back in 1981. However, that number has been on the rise since 2000. By 2020, the total of captive-bred and wild crested ibises combined hit more than 4,000. The flock of Tibetan antelopes also keeps growing, mounting from around 60,000 to more than 200,000 from the late 1990s to 2015. The number of China's "national treasure," aka the giant panda, in the wild had developed from 1,114 in the 1980s to 1,864 by 2020, with an additional more than 600 captive-bred giant pandas, further helping with the restoration and repopulation of the species. The past two decades have seen nearly 100 kinds of critically endangered or endangered mammals living a better life.
In 2005, Siberian tigers living within northeast China numbered just over 50. Thanks to treaties on Siberian tigers protection signed between China and Russia in 2010, in 2021, northeast China has become home to more than 600 Siberian tigers.
Asian elephants, some of which are nowadays hiking north, are also rising by 3-5 percent every year from 180 to almost 300 within a decade. Although still on the list of endangered species, their current trend of repopulation is turning around the previously downward spiral.
The surge in wildlife population has brought on new challenges. The old natural reserves are becoming too small to them. Take the migrating Asian elephants in Yunnan, for example. Their national natural reserve in Xishuangbanna has remained unchanged since its establishment, but its elephant population has doubled.
Elephants, like tigers and leopards, possess territorial consciousness, so an increasingly narrowing living space compels them to look for habitats in other places outside their old ones, and thus sees them run into human residential areas.
Put to the test
How can we balance a rising wildlife population and limited habitats? Expand the natural reserves, or leave them there and let nature decide?
Wildlife must survive while human beings also need to survive and develop, but the land is limited. This is an ancient knot that has remained untangled for thousands of years. History abounds in tragedies where the overexploitation of natural resources, like forests, grasslands and oceans, resulted in the extinction of various wildlife species. Even today, despite the stronger awareness of wildlife protection among the vast majority of ordinary people, human activity still leads to the evaporation of certain species. Industrial civilization has created huge wealth, but meanwhile has also propelled to the forefront ecological crises and a loss of biodiversity.
Usually, when a species reels on the verge of extinction, mankind might try to rescue and preserve them. Yet when the number of this endangered species has grown to the extent that it disrupts daily human life, it is imperative for people to act. The question is how?
In November, Kunming is to convene the 15th Meeting of the Conference of the Parties to the Convention on Biological Diversity (CBD COP15). In this sense, the 15 Asian elephants' northbound journey to Kunming seems to imply the conundrum facing both wildlife and mankind.
To protect and preserve nature and respect its rules and to maintain the harmony between human beings and nature is the inescapable responsibility of human society at large. Sustainable economic growth, as well as a prosperous and beautiful world, hinges on this balance. Hopes remain high that human wisdom and wizardry will help untangle the ancient knot.
Copyedited by Elsbeth van Paridon
Comments to lanxinzhen@bjreview.com