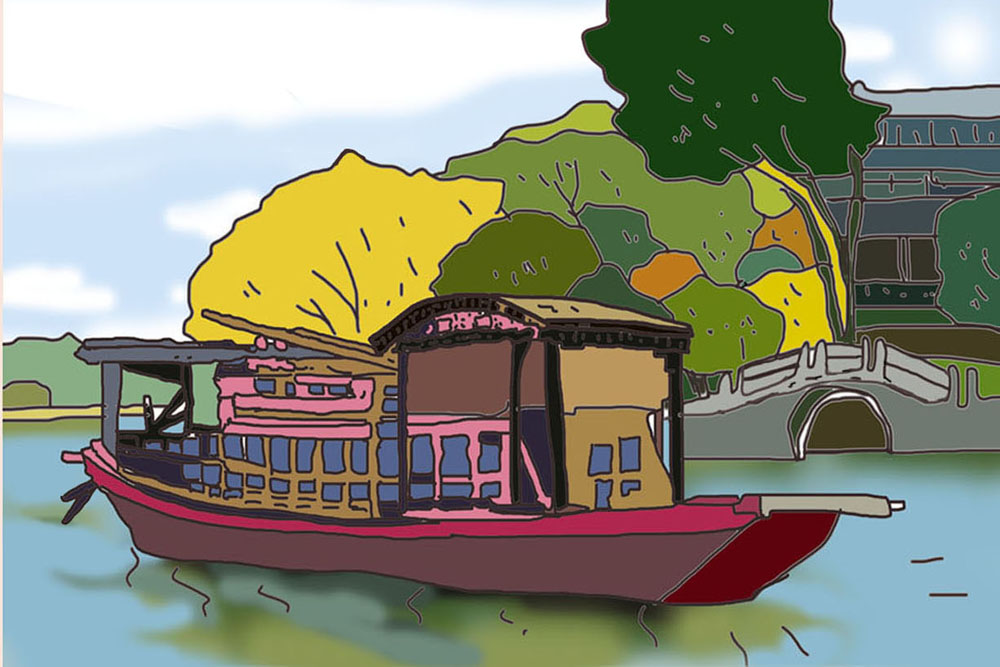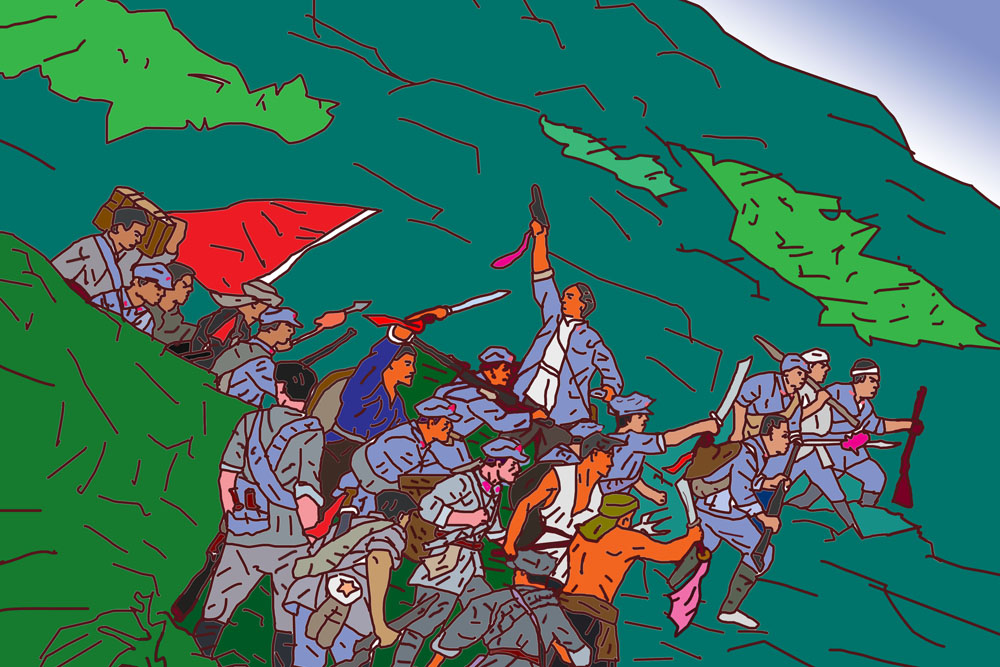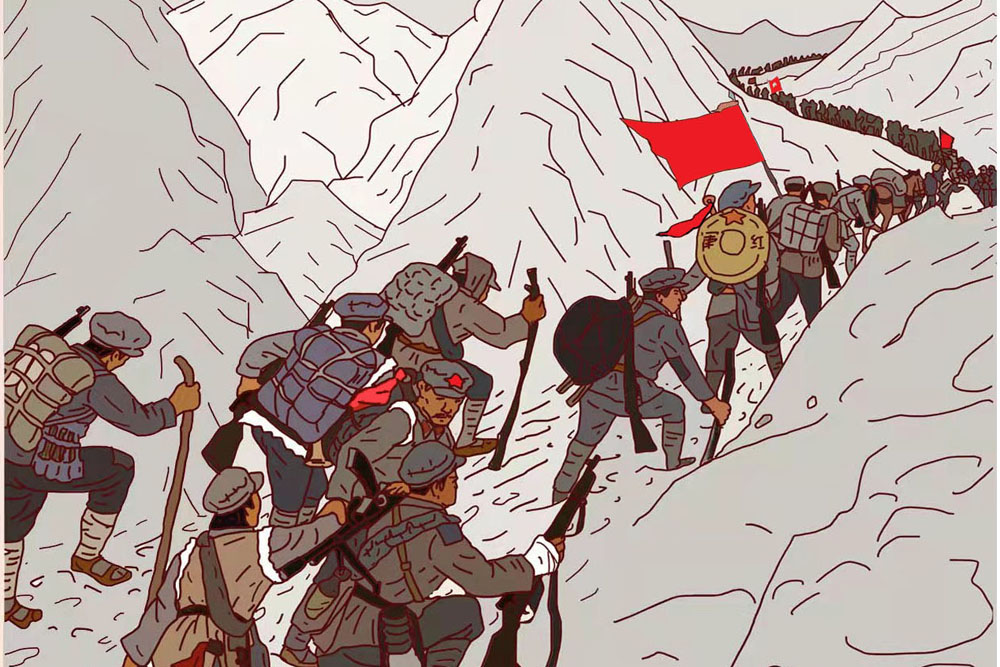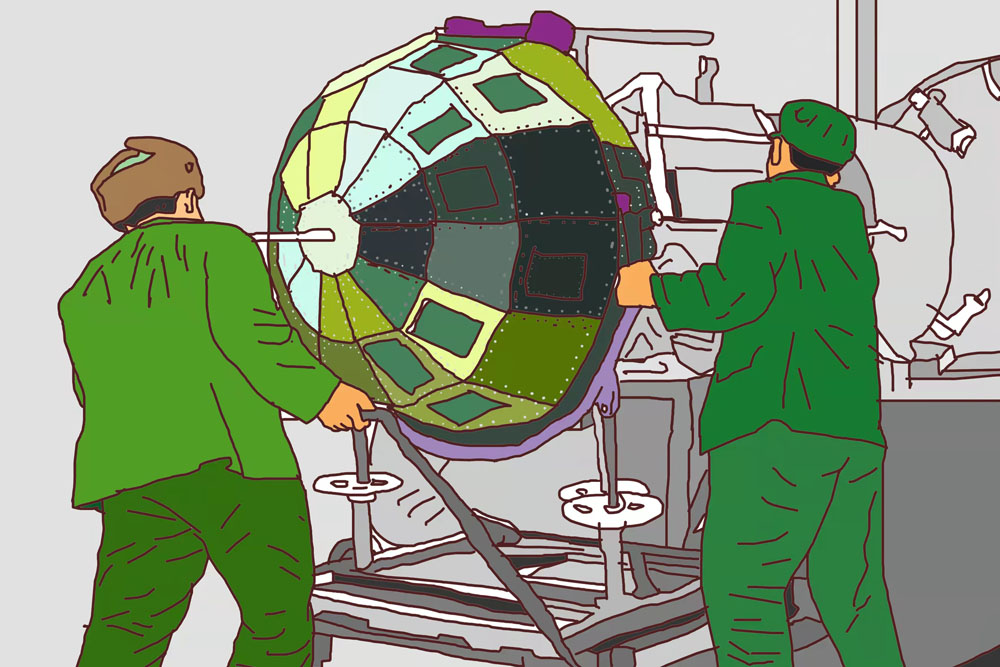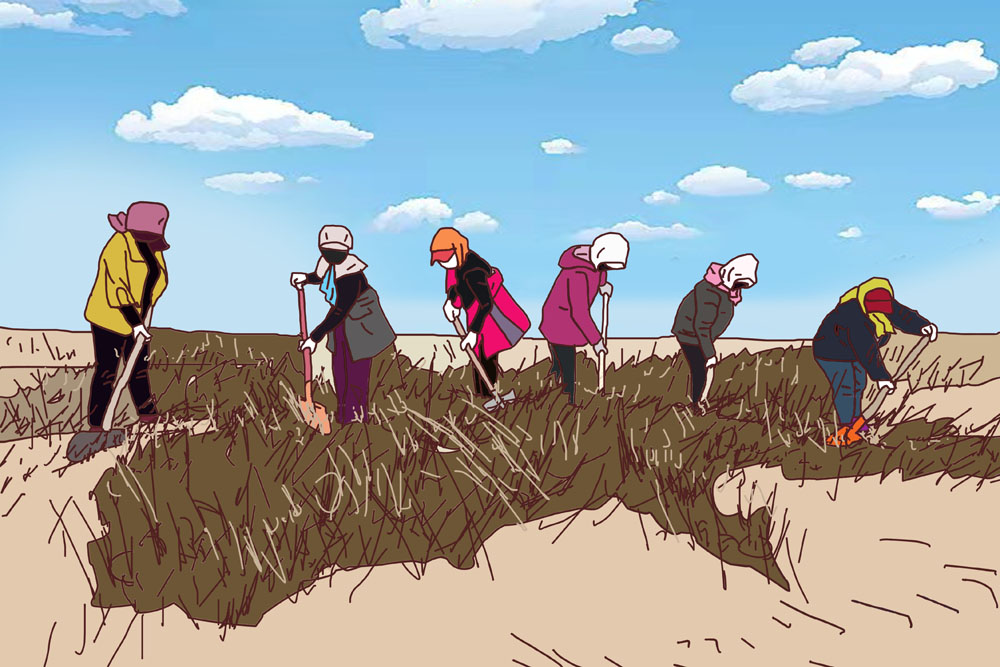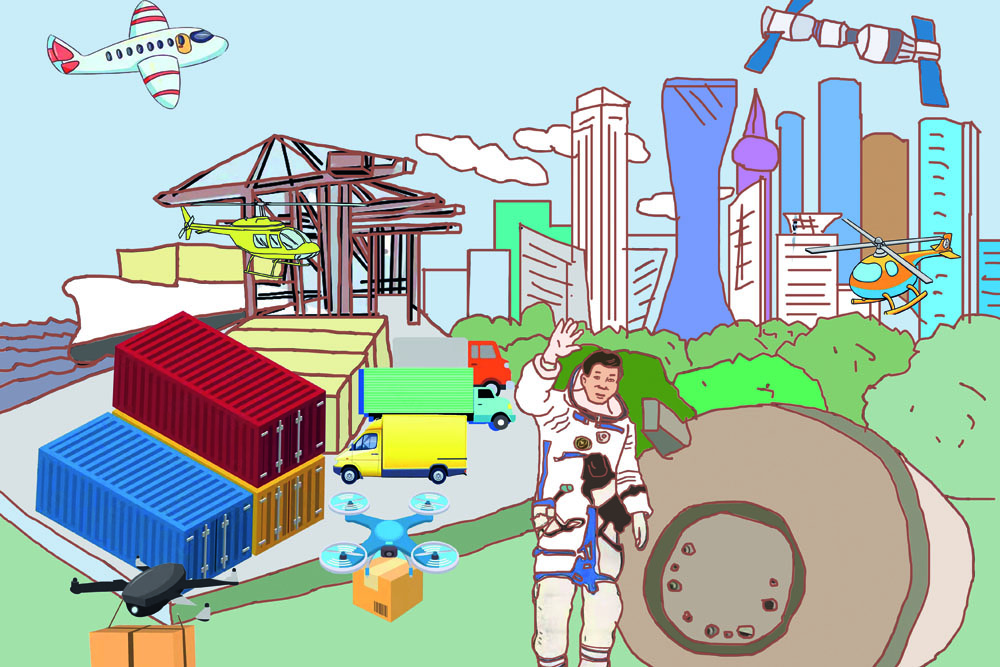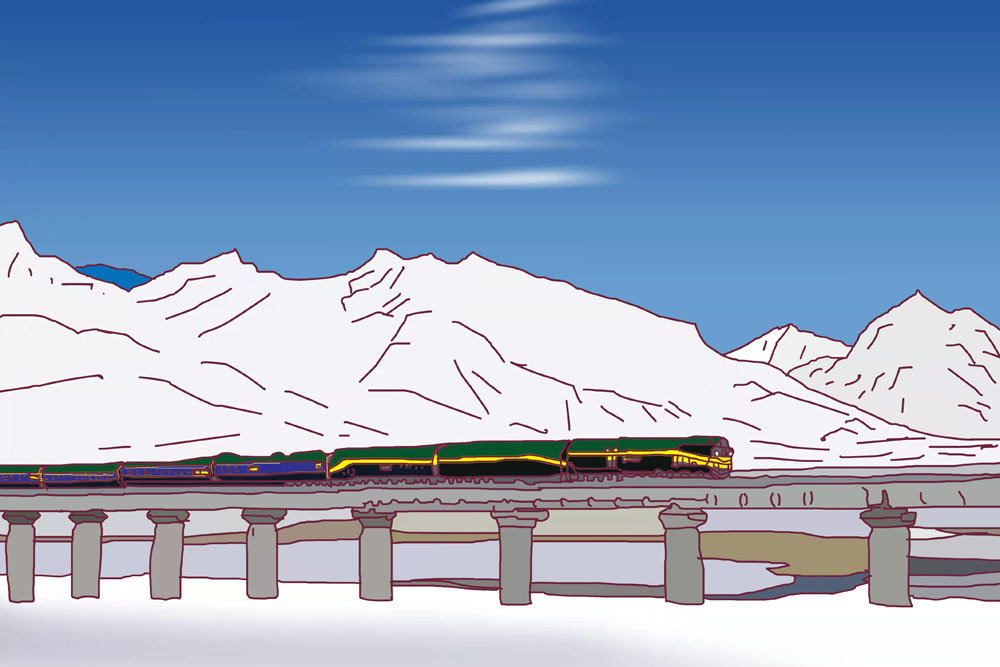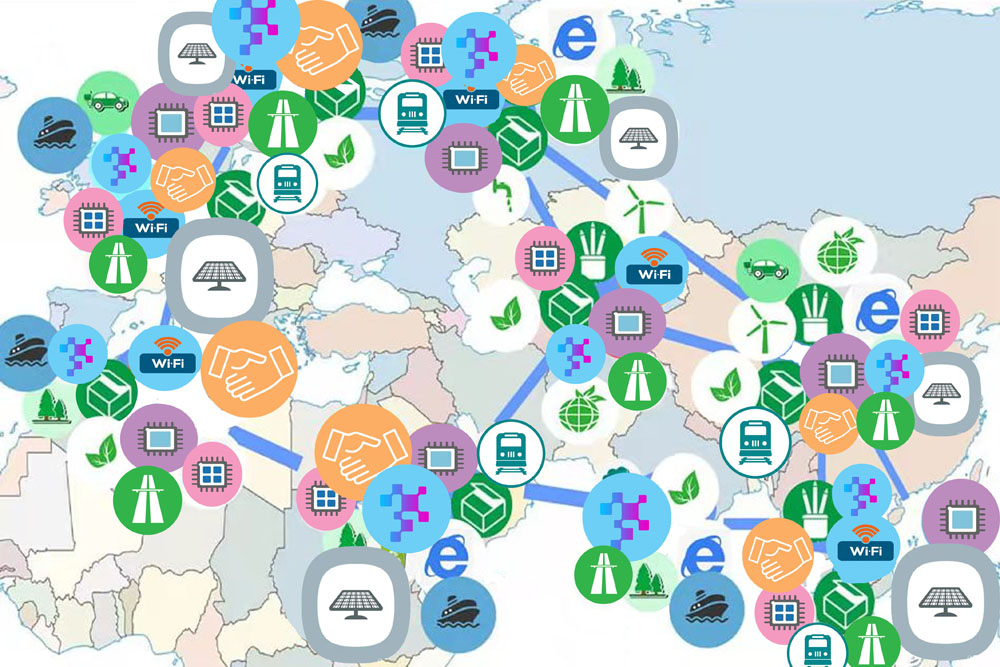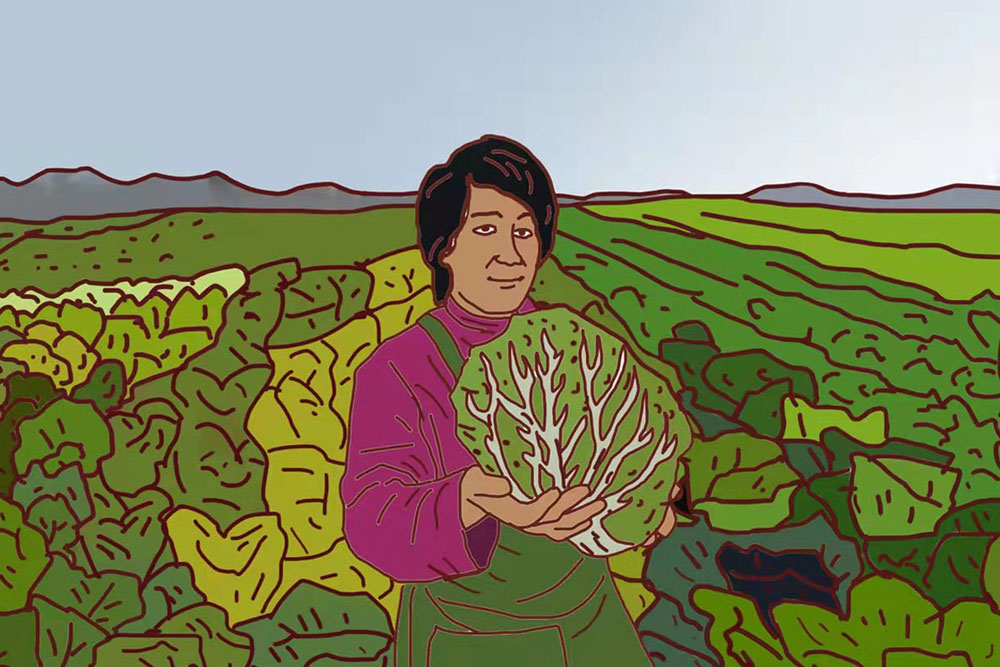 /
The Founding of the Party The CPC was founded in 1921 with a mission to seek happiness for the Chinese people and rejuvenation for the Chinese nation. Its founding spirit is defined as "upholding truth and ideals, staying true to our original aspiration and founding mission, fighting bravely without fear of sacrifice, and remaining loyal to the Party and faithful to the people."
Revolutionary Base in the Jinggang Mountains The Jinggangshan Mountains in Jiangxi Province, east China, hosted the CPC's first rural revolutionary base in the late 1920s. Experiences drawn from this period include the overcoming of adversity through hard work and reliance on the people for victory.
The Long March From 1934 to 1936, the Red Army undertook a 12,500-km strategic relocation from its bases in east China to the northwest province of Shaanxi. The legacy of the Long March comprises fearless resolution, strict discipline and unity.
Development of Nuclear Bombs, Missiles and Satellites From the 1950s to the 1970s, Chinese scientists developed atomic and hydrogen bombs, missiles and man-made satellites. They worked under extremely difficult circumstances, exemplifying noble values such as patriotism, self-reliance and collaboration.
The World's Largest Artificial Forest in Saihanba Since the Saihanba Forest Farm was established in north China's Hebei Province in 1962, three generations of workers have planted 76,700 hectares of artificial forestry—the world's largest of its kind. The farm sets an example of green development.
Reform and Opening Up At the Third Plenary Session of the 11th CPC Central Committee in 1978, a decision was made to launch the nation's reform and opening-up policy. Inspiration from this epoch-making move embraces the emancipation of the mind, a quest for the truth and a pursuit of mutually beneficial cooperation in international affairs.
Construction of the Qinghai-Tibet Railway The Qinghai-Tibet Railway, completed in 2006 following several decades of construction, stretches 1,956 km from Xining in Qinghai Province to Lhasa in Tibet Autonomous Region. It is the world's longest plateau railway. Its builders exhibited an extraordinarily strong willpower to challenge their physical and mental limits.
The Belt and Road Initiative President Xi Jinping proposed the Belt and Road Initiative in 2013, based on the spirit of the ancient Silk Road: peace and cooperation, openness and inclusiveness, mutual learning, and mutual benefit.
Poverty Alleviation China announced that it had eradicated absolute poverty in December 2020. A will to unite as one, do one's best, adopt a pragmatic approach, be pioneers, be innovative, tackle tough issues head on, and live up to the people's trust was forged throughout the poverty alleviation campaign.