In his 2017 Government Work Report and the foreign minister press conference, Chinese Premier Li Keqiang and Foreign Minister Wang Yi, respectively, outlined the achievements and future blueprint of China's foreign policy. Chinese and Russian scholars shared their views on Chinese diplomacy and China's foreign strategies with Beijing Review: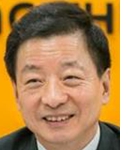 Zhou Mingwei, member of the 12th National Committee of the Chinese People's Political Consultative Conference
The Belt and Road Initiative is one of China's most important initiatives in the past several years. The most frequently discussed topic on our panel during this year's Two Sessions is also the Belt and Road Initiative.
Alongside economic cooperation, the initiative also aims to promote country-to-country and people-to-people connection. But the language is a major barrier.
Including China, the Belt and Road Initiative roughly covers 65 countries, with over 60 different languages spoken. The official language of many countries is not the lingua franca, and in some countries there are even thousands of different dialects. Huge cultural, historical, religious and philosophical differences exist from country to country. However, there is limited exchange of translated classic works and literature between China and these countries. Therefore, it is necessary to cultivate a good supply of translation professionals to promote economic cooperation and cultural exchange. In addition, exchange between media and think tanks of countries along the Belt and Road can help enhance communication and understanding between peoples.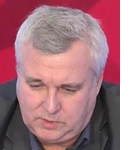 Oleg Timofeev, associate professor at People's Friendship University of Russia
China's Belt and Road Initiative provides development opportunities not only to regional countries but the world at large. Cooperation between China and Russia should not be limited to the land Silk Road—the Silk Road Economic Belt. Instead, Russia has every reason to partner with China on the maritime Silk Road too. Ports in Russia's Far East have close ties with China's northeastern provinces, while bilateral collaboration on the sea takes place frequently in various forms.
Though some scholars have claimed Donald Trump's assumption of the U.S. presidency may thaw U.S.-Russia ties, this will by no means affect the robust China-Russia relationship. On the one hand, cooperation between China and Russia has a solid foundation. The strong and comprehensive strategic partnership between the countries is wide-ranging and multi-layered and will not be adversely affected by potential changes in the international landscape.
On the other hand, Russia-U.S. conflicts have existed for a long time and cannot be resolved overnight. For instance, Russia strongly opposes U.S.' deployment of the Terminal High Altitude Area Defense military system in South Korea, which poses as a security threat to regional countries. At the forthcoming Belt and Road Forum in May, Russian and Chinese leaders will certainly exchange views on how to react to this provocation. Even though Russia and the Trump administration may establish a dialogue mechanism on some issues, the differences which have accumulated for years are unlikely to be solved thoroughly during Trump's tenure.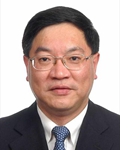 Shen Dingli, deputy dean of the Institute of International Studies under Shanghai-based Fudan University
Three words—pioneering, leading, and institutional—can be employed to describe China's current diplomacy. With its national strength growing and the nation moving toward the center of the world arena, China is doing its fair share in pushing the international order in the direction of cooperation against the backdrop of rising tides of protectionism and anti-globalization.
The Belt and Road Initiative, the founding of the Asian Infrastructure Investment Bank and the pursuit of a global infrastructure connectivity alliance demonstrate China's commitment to upgrading the current international system. These initiatives, based on win-win prospects for Asia and the whole world, are of pioneering significance. The upcoming Belt and Road Forum for International Cooperation in Beijing in May will exemplify China's resolve.
The Belt and Road Initiative was conceived at a time when China sought to combine its own growing infrastructure construction capacity with corresponding demands in other countries. It is also a result of China's consideration of the development order of neighboring countries and the rest of the world.
The times are pushing China to the world's center stage and China is increasingly aware of its responsibilities as a large and leading nation. The international community needs a model and China should be prepared in offering an alternative model of governance.
Regarding world governance, China is calling for the establishment of international mechanisms to improve security and well-being through consultation and joint actions. In 2016, it worked with other countries to make the Paris Agreement on climate change a reality. Earlier this year, the China-proposed concept of "a human community with shared destiny" was written into a UN resolution on the New Partnership for Africa's Development, the African Union's economic development program, giving it a new dimension.
The world economy is experiencing a downturn with emergent populism in many countries. The traditional powers are flexing their supremacy. They may become less interested in cooperation and even pursue development at the expense of neighbors. Against this backdrop, Chinese President Xi Jinping underlined the importance of globalization and the need for it in his speeches in Switzerland's Davos and Geneva at the beginning of this year. As an emerging power, China is a responsible player, leading the way in global cooperation. During the 13th Five-Year Plan (2016-20) period, it will seek to contribute more to the world.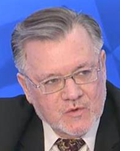 Sergey Luzianin, Director at the Institute of Far East Studies of the Russian Academy of Sciences
At the beginning, the launch of the Belt and Road Initiative triggered panic among the Russians. They feared the initiative might undermine the role of the Eurasia Economic Union (EEU) and further influence the political and economic landscape of Central Asia. However, the implementation of the initiative has dispelled all their misgivings. There is no instillation of values or intervention in domestic affairs. The initiative aims to put in place a parallel administrative regime, promoting the common development of countries along the Silk Road and propelling the prosperity of neighboring countries. It can be called a form of soft globalization based on economic cooperation.
Globally, the U.S.-led Trans-Pacific Partnership agreement came to a halt and the Russia-led EEU was plagued by its limited projection of influence. So the Belt and Road Initiative appears to be one of the few initiatives that can contribute to the development of the majority of economies. We can see this initiative as a Chinese option for globalization on the basis of economic cooperation.
The century-long Belt and Road Initiative consists of numerous projects in a wide range of fields. China is trying to inject new momentum to globalization. It can be called the optimal mode at present.
There is huge space for cooperation between China and Russia under the Belt and Road Initiative. For example, infrastructure construction connecting Russia, Central Asia and China is still in its infancy, with tunnels and bridges being built; but another essential part--power supply--is yet to be provided.
Some Russian scholars often criticized that Russia depends heavily on raw material export in its trade with China. But China is not a stand-alone case. The same is true for Russia-EU trade. However, in recent years new highlights of bilateral trade can be found. First, border e-commerce has been burgeoning. Second, border port transport infrastructure is under construction. In Blagoveshchensk, a railway bridge finally broke ground after years of negotiation.
China has been Russia's biggest trading partner for several years. This shows China's growing weight in Russia's trade. It also represents Russia's policy of proactively turning toward Asia. After successfully overcoming its most difficult economic period, Russia is well on course for recovery.
Copyedited by Dominic James Madar
Comments to liuyunyun@bjreview.com