June 5 marks World Environment Day. China attaches great significance to ecological and environmental protection. Edited excerpts of speeches of Chinese President Xi Jinping, also General Secretary of the Communist Party of China (CPC) Central Committee and Chairman of the Central Military Commission, on ecological progress since 2013 follow:
The ecological environment itself is the economy.
-Speech during his inspection tour in Yucun Village in Anji County, Zhejiang Province in east China on March 30, 2020
Afforestation has been a fine tradition of the Chinese nation since ancient times.
Citizens bear legal obligations to support afforestation and forest protection.
-Speech during a voluntary tree-planting activity in Daxing District in Beijing on April 3, 2020
The illegal construction in the Qinling Mountains is a big lesson. From now on, every official working in Shaanxi Province should above all learn this lesson, avoid repeating the same mistake and work as a guardian of the ecological environment of the Qinling Mountains.
-Speech during his inspection in Shaanxi Province in northwest China, on April 20, 2020
Fundamentally speaking, environmental protection and economic development are closely integrated and complement each other.
The country should explore a new path of high-quality development that prioritizes ecology and highlights green development.
In the Chinese economy's transition from the phase of rapid growth to a stage of high-quality development, pollution control and environmental governance are two major tasks that must be accomplished.
-Speech at a deliberation with his fellow deputies from the delegation of Inner Mongolia Autonomous Region at the Second Session of the 13th National People's Congress in Beijing on March 5, 2019
We should protect the ecosystems as preciously as we protect our eyes, and cherish it as dearly as we cherish our lives.
-Speech at the 41st group study sessionsof the Political Bureau of the 18th CPC Central Committee on May 26, 2017
Industrialization has created material wealth as never seen before, but it has also inflicted irreparable damage on the environment. We must not exhaust all the resources passed on to us by previous generations and leave nothing to our children, or pursue development in a destructive way. Clear waters and green mountains are as good as mountains of gold and silver.
-Speech at the United Nations Office at Geneva on January 18, 2017
In the past, due to low productivity, we had to reclaim land from forest, grassland, and sea to increase grain output, but since our people now have adequate food and clothing, eco-environmental protection should and must become an integral component of development.
-Speech during a visit to Qinghai Province on August 24, 2016
Protecting the environment, addressing climate change and securing energy and resources is a common challenge for the whole world. China will continue to assume its due international obligations, carry out in-depth exchanges and cooperation with all other countries in promoting ecological progress, and work with them to promote the sharing of best practices, and make the earth an environmentally sound homeland.
-Letter of congradulations to the Eco Forum Annual Global Conference Guiyang 2013 on July 18, 2013
We must fully understand the importance of enforcing ecological red lines. Any violations regarding environmental protection will be punished.
-Speech at the sixth group study session of the Political Bureau of the 18th CPC Central Committee which Xi presided over on May 24, 2013
VOICES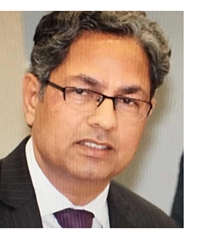 Swaran Singh
Professor at the Jawaharlal Nehru University in New Delhi and senior fellow at the Charhar Institute
This is seen in Xi's reforms of environmental management that seek to empower grassroots-level agencies and experts to ensure clear waters and green mountains. Ecological and environmental protection has become a top priority for China's leaders.
Sources: Xi Jinping: The Governance of China (I&II), Xinhua News Agency and Beijing Review