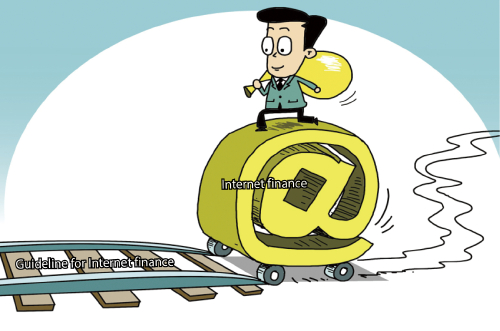 (CFP)
Founded in October 2013, Baixin Financial Service Co. Ltd. is a Shenzhen-based company focused on online peer-to-peer (P2P) lending--the practice of lending money to unrelated individuals and small businesses without using a traditional financial intermediary, such as a bank.
With a registered capital of 10 million yuan ($1.6 million) and 30 employees, the company matches borrowers in dire need of cash and investors who wish to increase the value of their savings. By promising an interest rate upward of 15 percent to investors, the company soon raised more than 300 million yuan ($48.3 million) in investment after being established.
However, Baixin didn't use the raised money in areas as it had promised to investors, but embezzled it for other uses. A year later, the chain of funds was broken, leaving more than 1,600 investors' 100-million-yuan ($16.1-million) investment down the drain. In July, seven people on the senior management staff were arrested by local police.
Baixin is not an isolated case. As tempting as the high yield sounds, frequent occurrences of P2P websites' bankruptcy or disappearance have alerted investors to the risks involved. Since the beginning of 2015, an additional of 419 P2P lending platforms have run into operational difficulties, 7.5 times that of the same period last year, according to Wangdaizhijia.com, a Web portal that tracks the industry.
As a segment of China's booming Internet finance industry, what's happening in P2P lending is a reflection of the burgeoning, yet unregulated, Internet finance sector in China.
After repeated public outcry for proper regulation, on July 18, China rolled out a guideline aimed at promoting sound and steady progress for the emerging industry. Issued by 10 Central Government ministries, the guideline encourages innovation in Internet finance while setting out measures to ward off potential risks. Though specific rules are still to be unveiled, many market players expect an end to the sector's previous unregulated growth as well as a market reshuffle.
Growing pains
Internet finance refers to loans, investments and other financial services provided through online channels rather than through banks and other financial institutions. Internet finance, which has developed rapidly in China, now covers a range of areas, including online payment services, loans, insurance, trust and consumer finance, and equity-based crowdfunding.
The Internet finance sector has experienced rapid growth as financial institutions and companies rushed to churn out Internet-based wealth-management products to meet the demand of increasingly affluent Chinese looking for higher returns than bank deposits.
However, risks such as fraud, default risks, fund flight, illegal fundraising and an imperfect credit system have emerged as supervision is absent from the rapidly growing sector with no market entrance threshold and no business operation standards whatsoever.
For instance, P2P lending is a bleeding ground for risks.
A report from the Payment and Clearing Association of China shows that the turnover of Chinese P2P lending platforms reached 329 billion yuan ($53 billion) in 2014, up 268.83 percent year on year. However, 287 P2P platforms either went bankrupt or had difficulty in withdrawing funds as a result of fraud in 2014, an increase of 282.67 percent from the previous year.
Financial authorities hope the newly released guideline can end the sector's wild growth and foster a healthy market through close supervision and support for innovation.
Yi Huanhuan, secretary for IFC1000, an e-finance industry association, said the guideline marks the end of the days when Internet finance platforms could grow wildly without any government scrutiny.
We can expect more cooperation, perhaps through mergers and acquisitions, between traditional financial institutions and emerging Internet financial players, said Yi.
"The whole sector will experience painful transitions when detailed regulations are rolled out, but this is a necessary step for the long-term sustainability and sound development of the sector," Yi added.
A look ahead
Xu Hongwei, founder of Wangdaizhijia.com, said the guideline reassured the value of the Internet finance industry.
"After the release of the guideline, many deep-pocketed companies that had previously stood by to observe the industry won't hesitate to join the arena," Xu said.
The guideline stipulates that Internet finance players should use banks as third-party custodians for clients' money. Liu Jun, CEO of Mindai.com, a P2P lending platform, said it will offer banks a piece of the pie.
"China's commercial banks have been drooling over the enormous custodian business for the booming Internet finance sector. Without the backing of government policies, they were not able to carry out the business in large scale. Now that the guideline has been released, commercial banks will quicken their pace in producing custodian services for Internet finance players," Liu said.
Yang Shihua, CEO of Nongfadai.com, an Internet finance website for the agricultural sector, said the release of the guideline would catalyze industrial reshuffle.
"Market players with substandard operations and hidden risks will be doomed. More financial institutions will enter this sector to try to grab a piece of the pie. As competition intensifies, platforms without a strong background or a good revenue model won't be able to survive," Yang forecasted.
Xu Jianwen, CEO of Renrenmoney.com, an Internet finance company, forecasted that, as regulations come into the picture, small platforms with poor management are likely to be forced out of the market when detailed regulations roll out.
This is just survival of the fittest, said Xu.
Ye Daqing, CEO of Rong360.com, a financial information provider, said the fact that P2P lending platforms have been defined as information intermediary rather than credit intermediary runs counter to the path that many P2P companies take.
"A business reshuffle in the P2P lending sector will be accelerated. About 80 percent of the platforms will be eliminated from the market," Ye said.
Zhang Jun, CEO of Ppdai.com, an online P2P lending platform in China, said the guideline has provided the legal groundwork for the P2P lending sector and will benefit the entire industry as it develops.
"When the industry experienced breakneck expansion over the past few years, some P2P platforms have stood in the way of the orderly development of the whole sector with their substandard operations," Zhang complained.
"Therefore, we've always been looking forward to the release of government regulations," Zhang said.
"The new guideline will kick out unqualified P2P platforms and reshape the market," said Zhang.
If Zhang is right, in the future, investors wouldn't have to suffer heavy losses as the 1,600 investors once did in the Baixin case. They would be better protected by government supervision, which may already be coming late. But, as the old saying goes, better late than never.
__________
Highlights of the Guideline on the Sound Development of Internet Finance

- Qualified Internet finance players will be encouraged to get listed in China's main board and ChiNext, the growth enterprise board.
- P2P lending platforms should be an information intermediary that connects borrowers and lenders. They shouldn't be credit intermediaries or be used for illegal fundraising.
- Online small-credit companies should abide by current regulations governing small-credit firms and try to lower financing costs for clients by using the Internet to their advantage in fundraising.
- Equity crowdfunding is a mechanism that enables broad groups of investors to fund startup companies and small businesses, mostly via the Internet, in return for equity of the funded firm. Fundraisers should disclose key information to clients, including the company's business model, operational conditions, financial performances and the use of the funds, and shouldn't fraud or mislead investors.
- Internet finance players should choose qualified banks as custodians for clients' funds and for better management and supervision of the funds. Clients' money and the company's money should be separately managed. Custodian accounts for clients' funds should be independently audited, and auditing results should be disclosed to clients.
- Regulatory responsibilities are cleared. The People's Bank of China, the central bank, will oversee online payments, while the China Banking Regulatory Commission will supervise online lending and peer-to-peer platforms and the China Securities Regulatory Commission will be responsible for crowdfunding and the online sale of funds.
- Consumers' legitimate rights and information security should be protected. Regulations will be made to deal with criminal activities related to Internet finance. Industry self-discipline is also required to build an honest and sound environment for Internet finance players.
(Compiled by Beijing Review)
Copyedited by Kylee McIntyre
Comments to zhouxiaoyan@bjreview.com