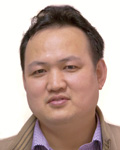 To fight the spread of pornography online, an anti-porn campaign, dubbed Clean Net 2014, has been underway in China since April.
Internet service providers like websites, search engines and mobile application stores, and devices such as Internet televisions and set-top boxes will be scrutinized to eliminate pornographic descriptions, pictures, videos and advertisements.
Also, websites which use pornography as part of their marketing strategy to gain a higher click-through rate will be forced to suspend operations for rectification or even ordered to shut down. Telecom operators, Web portals, advertisers and agencies that enable the transmission of pornographic information will be charged according to related laws and regulations.
The supervisors and institutions that issue licenses to those spreading pornographic content or causing a negative social impact will be charged with breach of duty or malpractice, and legal representatives and executive staff from these law-breaking telecoms and Web portals will be held accountable.
Spreading pornographic content not only violates laws and regulations, but also goes against traditional cultural and ethical values. Before the emergence of the Internet, those who transmitted pornographic products were always met with zero tolerance. Since the Internet became popularized, it has become a major outlet for the spread of pornography. Despite multiple anti-porn efforts, the spread of pornography online persists.
The campaign Clean Net 2014, the most rigorous one in history, aims to purify the Internet. It is for the greater good of society as a whole.
With the rapid development of information technology, people's lives have been made more convenient. But at the same time, the obscene and vulgar content spread by certain websites and links has done great harm to minors. According to statistics from the Ministry of Public Security, 80 percent of arrested juvenile delinquents committed crimes owing to the influence of harmful messages gleaned from pornographic content. The anti-porn campaign in Dongguan, south China's Guangdong Province, also asserted that most arrangements for prostitution are made online. Thus, the government is obliged to curb the spread of pornography through the Internet.
Such efforts are not confined to China. In Italy, a special decree was formulated to scrutinize all videos uploaded to the Internet to prevent the large-scale spread of violent and pornographic content. Some countries have stretched the arm of traditional laws into the realm of the Internet. Since 1996, the U.S. Government has passed an array of laws to curb pornography online, such as the Communication Decency Act, the Child Online Protection Act and the Children's Internet Protection Act.
For quite some time, there have been sarcastic remarks about the government's efforts to eliminate pornographic and illegal publications and websites. However, it is the job of the government to fight against the sex trade and crack down on pornography, and those who cast doubt on such efforts are simply calling black white. Meanwhile, online media and telecom operators should refuse to provide channels and growing space for unhealthy information, while netizens should make their own contributions to purify cyberspace.
We expect the campaign will make positive changes. To safeguard the healthy development of the Internet, the general public should firmly advocate it. It is hoped that the campaign can completely cut cyberspace off from pornographic content, creating a favorable Internet environment for our children.
Email us at: lanxinzhen@bjreview.com