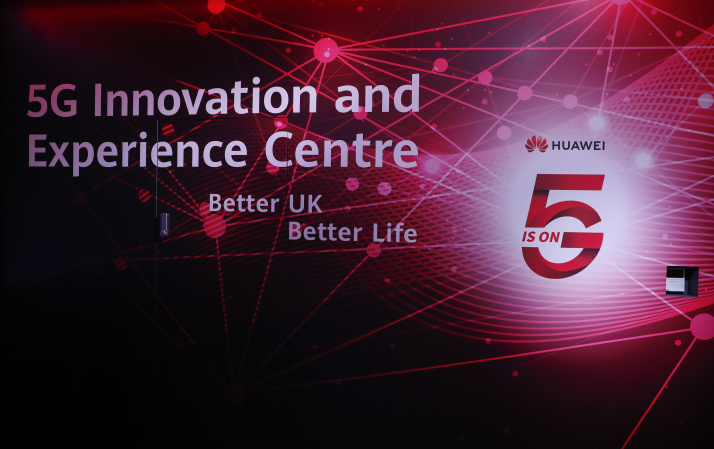 The Huawei 5G Innovation and Experience Centre in London, the UK, on January 28 (XINHUA)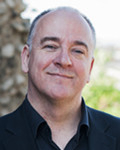 British Prime Minister Boris Johnson made it a key slogan during the campaign for Brexit in 2016 that the most important thing was for Britain as a sovereign nation to "take back control." Part of that was about immigration, which was a key concern of voters during the campaign. Part of it was about how Britain felt too many decisions were made in Brussels by un-elected officials. But there was also a sense that on security, trade and investment, the UK was cramped and its strategic space restricted by being part of a multilateral union.
Following the U.S.
The UK is still one of the world's largest economies. It has a permanent seat on the UN Security Council. It is a key security partner for the U. S., where it is a member of the Five Eyes intelligence-sharing arrangement along with New Zealand, Australia and Canada. Even so, the reality is that it is a middle-ranking power. It has to work in alliance with others to achieve key things. The aspiration to enjoy unimpeded autonomy after exiting the EU was always an unrealistic one. With the recent decision that Chinese telecom equipment manufacturer Huawei would need to exit the UK market, this has been neatly illustrated. A signal has been clearly sent that on these issues, where the U.S. goes, Britain will follow.
In a world in which the UK could be absolutely confident that the U.S. would prove a dependable economic partner and would be able to fill some of the gaps left from withdrawing from the market and investment provided by the EU, the logic of a decision like that over Huawei might make apparent sense.
However, due to the impact of the novel coronavirus disease (COVID-19) pandemic, things are far more uncertain. The U.S. economy is in the midst of a recession. With the pandemic still very serious across the country, it is hard to predict at the moment when it can pull out of that. In this situation, the U.S. is not in the mood to talk about trade deals with others, even with a country as historically close to it as Britain—and certainly not for deals that rely on its generosity. At the moment, and for the foreseeable future, it has to look after its own interest.
The UK in the past has always been able to balance the need to be a loyal diplomatic and security partner of the U.S. with the ability to pursue its own economic interests. It was in this context that it was able for a number of years to craft a bespoke policy toward Huawei. From 2009, British Telecom purchased Huawei equipment on the grounds that the technology was dependable, and the price good. Over this period, so did Deutsche Telekom. Even up to early this year, the Johnson administration was adamant it would decide on its own on this issue.
Now however, the space around it has tightened. The Americans are demanding loyalty across all areas. In a situation in which the UK's relations with the EU were dependable and predictable, there might have been a little bit of leeway. But even this source of autonomy has been narrowed. On top of its withdrawal from the EU, very possibly without a deal, with an economy truly ravaged by COVID-19, and with a U.S. under Donald Trump assertive in the way it has become over issues toward China in recent months, the Johnson decision was one that was made for him.
A leader who had said that if he was prime minister, he would "take back control" has pretty much lost it. Supporters of Brexit argued, with some reason, that the foreign policy of the UK was made in Brussels, not London. Post-Brexit, there is every likelihood it will simply be made in Washington.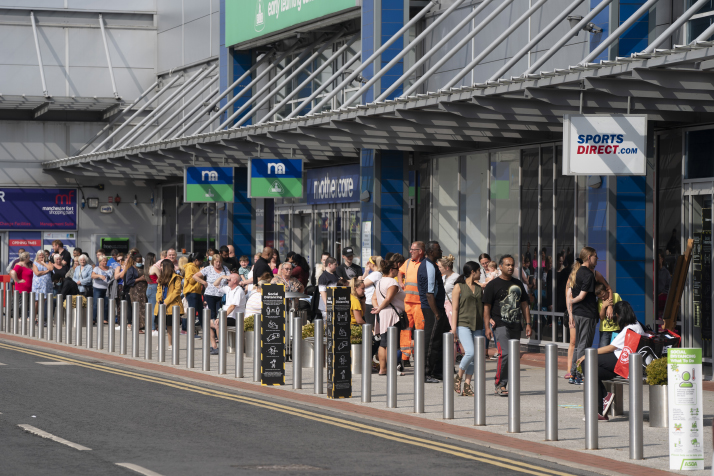 Customers line up outside a store in Manchester, the UK, on June 15 when retailers were allowed to reopen after coronavirus closure (XINHUA)
Unavoidable recession
The hardest thing to predict in all of this is what role economic issues might play as things go forward.
Britain is already in recession, though the reality of that has been cushioned by government action. Credit should be given where credit is due: The many economists who work for the British state came up with a very effective initial response to the lockdown, allowing workers to be furloughed with many of their costs covered by the government. Soon, however, these schemes will come to an end. They are sustainable only in the very short term, and they have already taken a huge toll on the state coffers. The signs in some sectors are clear. Jobs are lost in retail and in some services companies. Everyone is feeling the pinch. The harsh reality is that at some point this pinch is likely to become very painful indeed.
At that point, sheer self-survival is going to kick in. The UK under Johnson has every right to say it is standing up for what it believes in. But it will also have to spell out to the British public in ways that it has not had to do so far the costs of certain decisions.
The one about Huawei is an example. This is not about the security questions that the UK Government has invoked while making its decision. It is about stating that in foregoing one option, there are costs. Part of Huawei's attractiveness in the past was that it offered the most cost-effective solution. The foremost impact of the decision in July is that it will make the costs of 5G in the UK higher. It may even make embracing this technology impossible on the grounds of expense. That will have knock-on effects on competitiveness and other areas.
If the Johnson administration believes security is the key issue, and that it cannot be managed or controlled to a reasonable level, that's fine. But it also needs to recognize that these decisions don't occur in a vacuum. Economics and security relate to each other. In saying no to one set of options, there are knock-on effects elsewhere.
Saying no to Huawei means reducing the options and raising costs. That means resources and money that might have been used in other urgent areas will have to be utilized here. As the economic situation unfolds, everything depends on how deep the recession is, and how quickly the UK can move out of it. At the moment, things look worrying. No one knows what might lie around the corner.
And this is perhaps the greatest issue with the current government position in Britain on how it makes decisions. Far too much is being left to circumstances and good fortune. Brexit was always predicated on a lot of things going favorably, and luck being on the UK's side. But COVID-19 has shown that assuming bad luck makes just as much sense as depending on the opposite.
This is one of the rare times when Britain needs to think hard and plan about its next moves, weigh things in the balance, and start to rely less on things just happening the right way. There is no doubt there are plenty of people in Britain who are more than capable of doing this hard work. The question is whether their political leaders can too.
The author is an op-ed contributor to Beijing Review and director of the Lau China Institute at King's College London
(Printed Edition Title: Barking Up The Wrong Tree)
Comments to yanwei@bjreview.com